Latest Healthy Eating Toolkit launched by FoodWise Leeds
FoodWise Leeds launch another brilliant toolkit for the local Healthy Holidays Plus programme.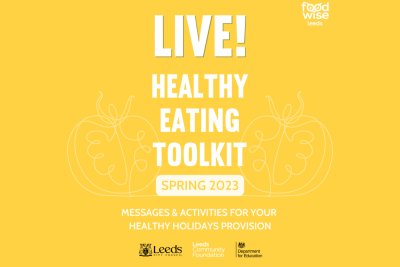 Spring Healthy Eating toolkit. Credit: FoodWise Leeds
FoodWise Leeds has been leading the Healthy Holidays Plus programme, in collaboration with key partners, since October 2021. The aim is to support providers to embed healthy eating messages and activities across all Healthy Holidays activities. This toolkit is the latest in a series of successful releases, which have all been coproduced with partners from local third sector organisations, schools, community hubs, key food providers, Leeds City Council and Leeds Community Foundation.
Healthy Holidays Leeds has been running since 2018, providing nutritious food and engaging activities to primary and secondary school-aged children, young people in receipt of free school meals, and children and young people who have Special Education Needs or Disabilities.
Their latest Healthy Eating Toolkit shares ideas for planning healthy eating messages and activities throughout the Easter Healthy Holidays provision, and helps to share nutritional information with families.
Click here to downland and access updates including:
Spring food activities
Spring Healthy Eating Competition details – there are 50 vouchers for Leeds Healthy Holiday children and young people to win!
Training resources for your teams
15 real examples from Leeds-based providers
Inspiration for activities including:

Preparing and cooking food
Creativity and healthy eating
Get moving with food
And more!
The toolkit has been shared digitally with providers across Leeds and is accessible to others via the FoodWise website.
In the run up to Easter 2023, FoodWise Leeds is supporting local providers on a one-to-one basis. They will also be sharing tips across Twitter, Instagram and Facebook as providers plan their healthy eating activities over the next six weeks.
Over the Easter break, FoodWise will also be celebrating examples of healthy eating activities from Leeds providers on social media.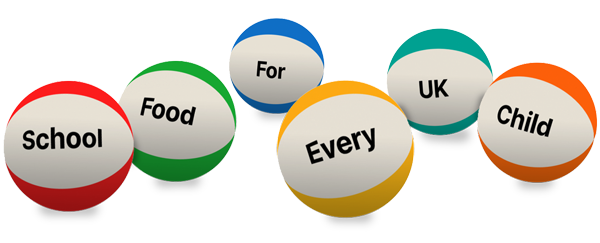 Ask your MP to end the school food postcode lottery now
Support our charity
Your donation will help communities across the UK to increase the availability and consumption of vegetables.