Londoners lead pledge to go fizz-free for February
Following the success of Southwark Council's fizz-free February the SUGAR SMART campaign is helping people throughout the UK to swap fizzy drinks for sugar-free options.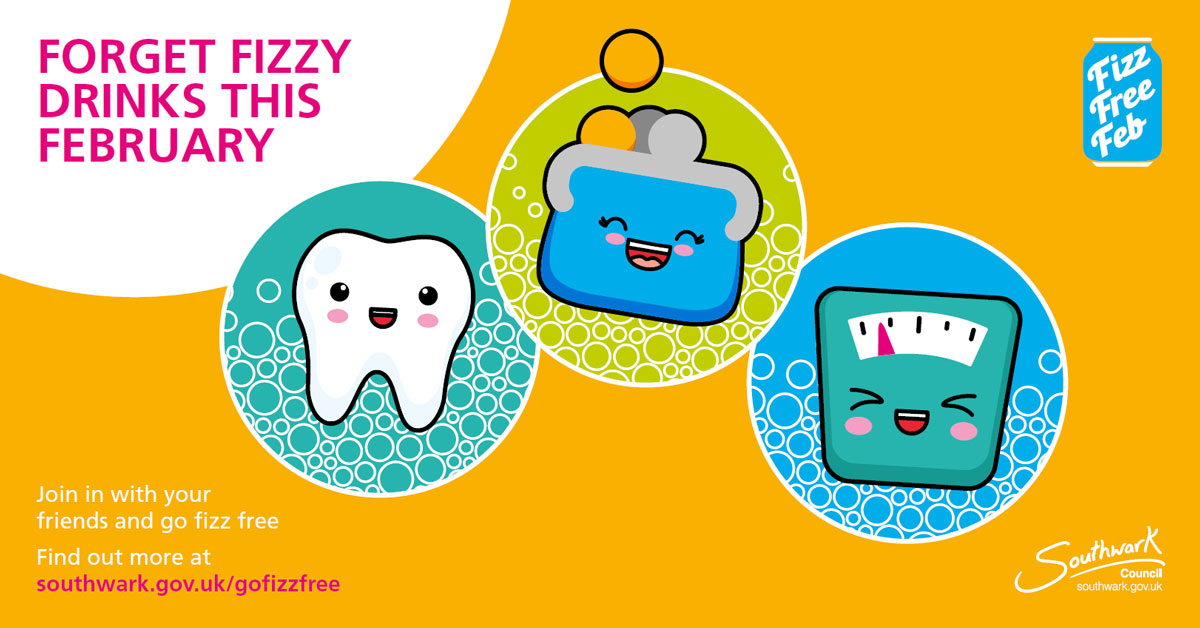 Londoners are being encouraged to signup to the pledge to give up fizzy drinks for 28 days and tweet us using #gofizzfree. For more tips on how to make smart swaps, download the free Change4Life App
To motivate you, here are four great reasons to go Fizz Free:
Save £438 a year if you stopped drinking one bottle of soft drink, per day, for a year
Drinking just one 330ml can of fizzy drink a day could add up to over a stone of weight gain per year
Tooth decay is the leading cause for hospitalisation among five to nine year olds in the UK
If everyone in England halves the maximum intake of sugar, in five years we could save the NHS £500m every year
Fizz-free February was launched by Southwark Council in 2018 and is one of 13 London Councils who back SUGAR SMART including Islington, who have brought Arsenal Football Club on board as the first Premier League club to join in too. SUGAR SMART is supporting Southwark to take Fizz-free February throughout the UK, calling on local authorities, organisations, schools, individuals and families to take part.
Download more resources here.
---