US beef industry takes aim at lab-grown meat
In a sign that cultured meat will tip over into the mainstream, the US beef industry want to prevent "fake meat" being labelled as "beef."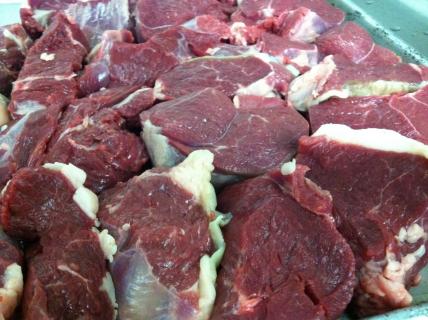 The US Cattlemen's Association has filed a petition with the US Department of Agriculture asking for a formal definition to differentiate between conventional meat and cell cultured meat.

The cattlemen want "beef" to be defined in this fashion:
[The government] should require that any product labeled as "beef" come from cattle that have been born, raised, and harvested in the traditional manner, rather than coming from alternative sources such as a synthetic product from plant, insects, or other non-animal components and any product grown in labs from animal cells.
It shows that traditional US farmers are concerned about the rise of future foods from Silicon Valley.

This week Joanna Blythman wrote in The Guardian that US future food innovators are inspired by processed UK meat alternatives like Quorn.
---
15/02/2018
Food and Farming Policy
SHARE
---
Food and Farming Policy: Sustain encourages integration of sustainable food and farming into local, regional and national government policies.