Families across England, Wales and Northern Ireland are reporting delays in accessing Healthy Start food vouchers and waits of over an hour on the helpline – potentially costing £33 in charges.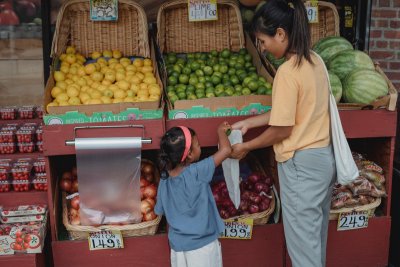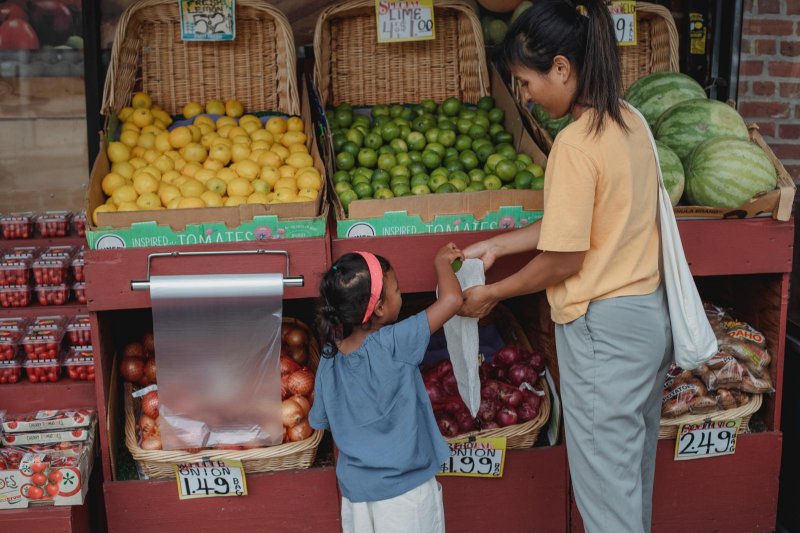 Healthy Start Market. Credit: KamajiOgino | Pexels
This follows the move to make the service digital, which was supposed to speed up the process. Families are waiting weeks for their new digital card, but are not given paper vouchers to fill the gap in service.
Public health teams and local authorities are supporting families to reapply to the digital scheme. An advisor in North Somerset said one family had waited over an hour and 20 minutes whilst another had given up due to the waiting time. A support worker in Kirklees has also reported a family was waiting three weeks to receive their card. During this time they missed out on £25.50 in vouchers which they needed to buy milk and formula for their child. Some eligible families in Kirklees have also completed the online application form only to be refused access to the scheme entirely.
Cecily Spelling, Food Poverty Campaign Coordinator at Sustain says:
"Delays and charges for the Healthy Start scheme is another blow to families with the Universal Credit cuts and the rising cost of living hitting hard. Many families depend on Healthy Start vouchers for fruit, vegetables and milk – no child should be missing out, particularly at Christmas. We're calling on the Government to step up and remove call charges so no one has to pay a penny to access the scheme and send paper vouchers whilst families wait for their new card so they don't have to go without in the meantime."
Rebecca Tobi, Project Manager at The Food Foundation says:
"Healthy Start is more important than ever for families hit with rising food and fuel prices and winter weather. It's vital that the digitisation process is run as carefully as possible so that we don't see a cliff edge drop in enrolment to the scheme."
The Healthy Start voucher scheme supports families with young children to buy fruit and vegetables, milk or infant formula, as well as vitamins. It is worth £4.25 a week for children between one-four or £8.50 for children under the age of one. Families can find out if they're eligible online, but 40% of eligible families are still missing out on the scheme. The digitisation aims to change that by replacing the paper application form for users with an online system. It will also enable all food retailers that accept Mastercard payments to accept the card, including market stalls and food pantries, rather than needing to apply to accept vouchers. These delays and charges risk families giving up on the scheme which could worsen health inequalities and increase childhood obesity.
Government has been under fire on Healthy Start this year for failing to provide support for British children from migrant families. A Freedom of Information request submitted by food charity Sustain revealed that since the court ruling on 2 June 2021, the Department for Health and Social Care sent out 228 application forms for Healthy Start vouchers to families with the no recourse to public funds (NRFP) immigration condition, but currently only eight families are benefitting. Ministers have since claimed there is no backlog in the system.
A consultation on whether to maintain the temporary extension for British children from families with no recourse to public funds is expected this winter. Campaigners want to see this support for people with NRPF maintained and urgent action to address the backlog in applications.
This news comes in a year when campaigners, including footballer Marcus Rashford, have continued to call for improvements to the scheme. Proposals include extending the scheme to all families in receipt of Universal Credit and launching a promotional campaign, as recommended in the recent National Food Strategy.
Sustain annual conference - 8 December

Book now
Published 15 Dec 2021
Sustain: Sustain The alliance for better food and farming advocates food and agriculture policies and practices that enhance the health and welfare of people and animals, improve the working and living environment, enrich society and culture and promote equity.
Event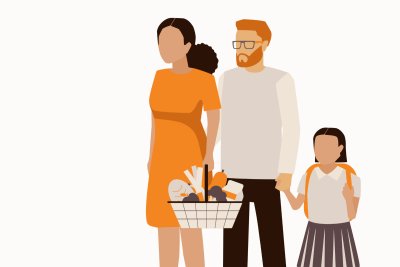 Sustain annual conference - 8 December
Support our charity
Donate to enhance the health and welfare of people, animals and the planet.