New report Our Better Nature: why environmental protections matter, explores the extent and impacts of environmental deregulation over the years and highlights some key deregulatory risks ahead.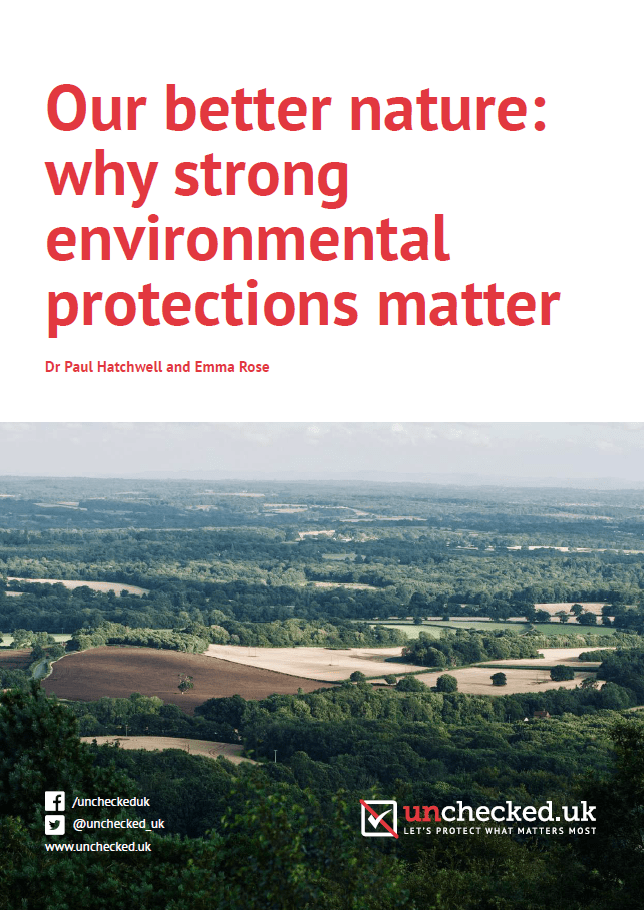 Co-authored by Emma Rose from Unchecked UK and Dr Paul Hatchwell, Our Better Nature: why environmental protections matter makes the case for a protective approach to UK environmental policy making. It examines lessons learnt from the past as well as current circumstances brought on by Covid-19 and the further challenges a post-Brexit Britain might present.
According to the publication, there will be pressure on policy makers to roll back some environmental protections in order to stimulate the economy. Combined with the challenge of securing post-Brexit trade deals, the post-pandemic response has the potential to accelerate what many see as the UK's environmental protection problem.
In the context of the difficult decisions currently facing the UK, the report proposes a protective approach to environmental policy making, which places strong environmental rules at the heart of the UK's post-pandemic recovery program.
Support our campaign
Your donation will help us work with farmers to push for policies to support farming fit for our future.