The Big Give for good food this Christmas
London Food Link calls on Londoners to dig deep to support organisations helping to feed those in need this Christmas.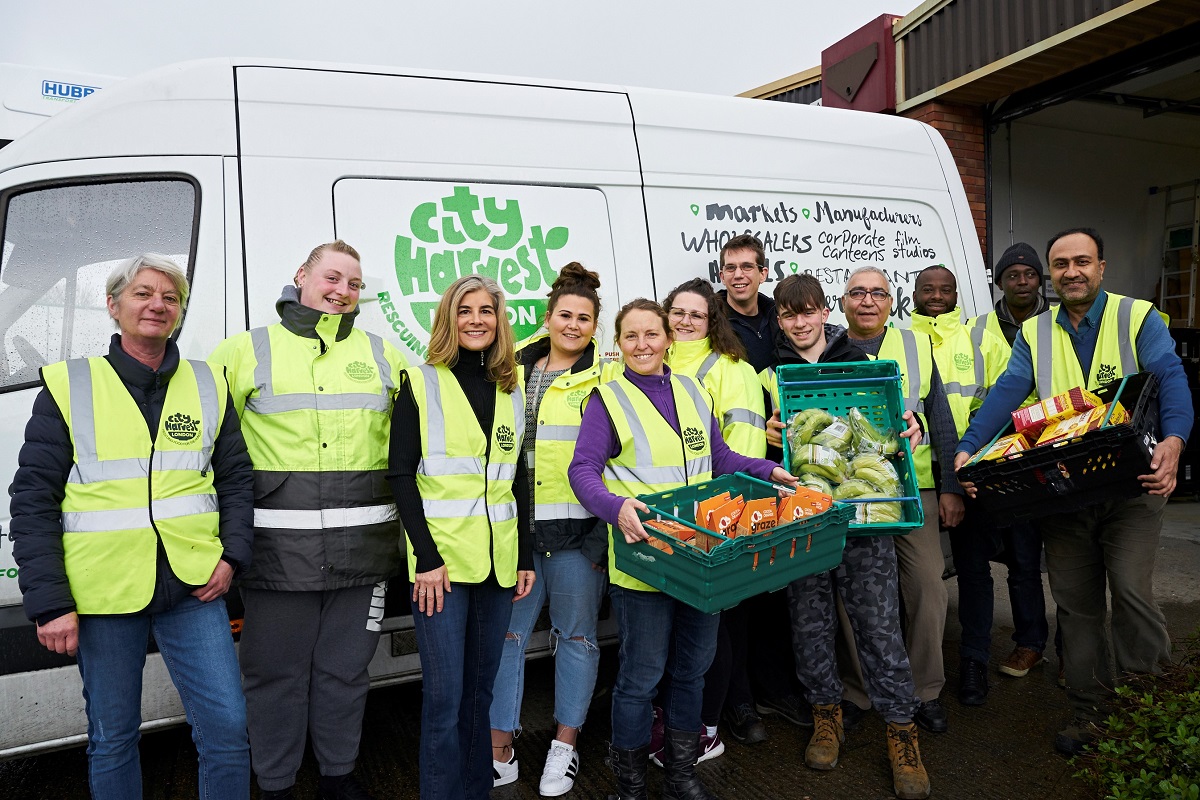 The City Harvest team © City Harvest
Amy Luck and the team at London Food Link are encouraging our supporters to help those in our network going the extra mile to turn surplus food into a Christmas meal or creating training opportunities for young refugees.
Waste Not Want Not Battersea
Waste Not Want Not Battersea, one of our Food for Good winners and Jellied Eel 62 Cover star, collect surplus food from nearby markets and distribute it to the local community. On Christmas Day the team at Waste Not Want Not Battersea will be cooking to provide a Christmas dinner with all the trimmings to anyone who needs it.
Sponsor a Christmas meal for someone in need
City Harvest
In London, 1 in 6 children will experience hunger this Christmas. The impacts of COVID-19 will see more families facing food poverty than ever. City Harvest rescues surplus food from retailers and businesses and with your help City Harvest will deliver 200,000 meals to children and their families this Christmas who do not have access to food.
Breadwinners
82% of skilled refugees are unemployed in the UK, despite actively searching for work. Breadwinners runs artisan bread market stalls across London farmers markets and provide refugees with their first job in the UK.
This week, support Breadwinners to raise funds to start new stalls and support more young people with their first work experience in the UK.
Alexandra Rose Charity
The Rose Vouchers for Fruit & Veg Project helps families on low-incomes buy fresh fruit and veg & supports them to give their children the healthiest possible start. Families get £3 of Rose Vouchers per child, £6 if the child is under one. Vouchers can be redeemed for fruit & veg at local markets, giving people the means to buy healthy food for their families this Christmas. This year, their Christmas appeal is raising funds to help meet the rising need for their work throughout 2021.
The Felix Project
Right now, millions of people in the UK regularly experience hunger. Yet tonnes of surplus fresh food is thrown away every day. The Felix Project collects fresh, nutritious food that cannot be sold. They deliver this surplus food to charities and schools so they can provide healthy meals and help the most vulnerable in our society. They will be delivering this food for free to food aid organisations 19th-24th December.
Do you know of other Christmas giving projects that we should be shouting about? Let us know @LondonFoodLink
Support our work
Your donation will help support community food initiatives and enterprises to thrive as part of a more sustainable food system.