The new programme, Just FACT, led by the Women's Environmental Network, will bring together residents and local organisations to create a blueprint for a fairer, healthier and more sustainable local food system.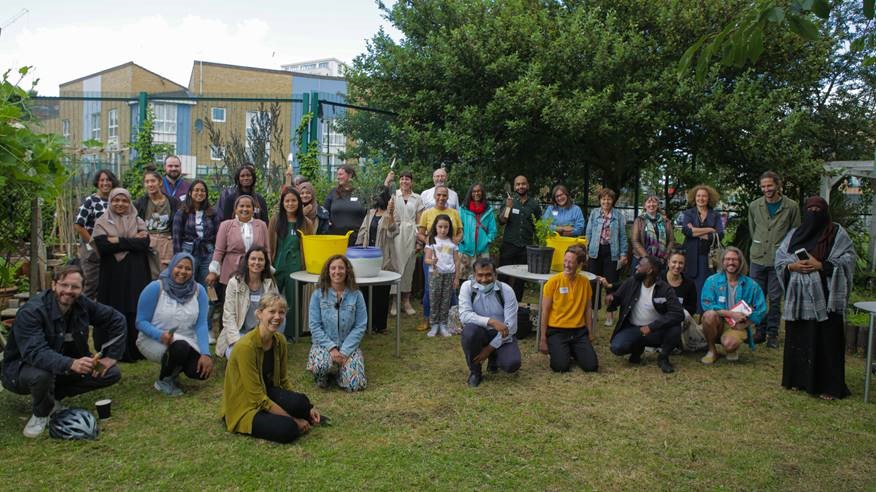 Credit: Women's Environmental Network
Tower Hamlets has some of the highest emissions in London and over half of children are estimated to live in poverty after housing costs. The community-led project aims to overcome barriers that prevent people from eating and accessing more sustainable food (eg. organic, Fairtrade, locally sourced, plant-based) and to help local people to lead the way in creating a healthier food environment that supports people in the borough and climate and nature.
Over the next five years Just FACT will be designing and implementing solutions to improve the local food system, empowering communities with the right resources to work at the grassroots level. Local partners will be taking a wide range of practical actions, including creating closed loop food systems, food co-ops, community orchards, water irrigation systems, plastic free action plans, young people's programmes, and composting schemes.
Elle McAll, Just FACT Programme Manager, said:
"Food is at the heart of our lives. But the food system in the UK is failing people and the planet. Food production, transport, packaging and waste are huge contributors to the UK's carbon emissions. And at the same time, millions of people across the UK are struggling to feed their families. It's just not good enough. But the pandemic has demonstrated the power of communities pulling together. With Just FACT we're empowering local people and projects to take the lead in tackling climate change, supporting them to design a better food system for Tower Hamlets."
Aneita, 48, a Tower Hamlets resident and single mum involved in the Just FACT project, said:
"I've experienced different stages of poverty or being without food. Someone can literally have no money but they still want to live a healthy lifestyle or they still want to save the planet. It's alright when people are sitting there and have got the money to tell other people 'this is how you should be doing it and you should be buying organic' but when you haven't got money then your choices feel limited."
Just FACT (just food and climate transition) is a five year project funded by the National Lottery Community Fund and they hope to build a model that can be rolled out in other urban areas.
Sustain annual conference - 8 December

Book now
Published 4 Aug 2021
Sustainable Food Places: The Sustainable Food Places Network helps people and places share challenges, explore practical solutions and develop best practice on key food issues, so if you are working to drive positive food change or are interested in developing a programme, please do get in touch.
Event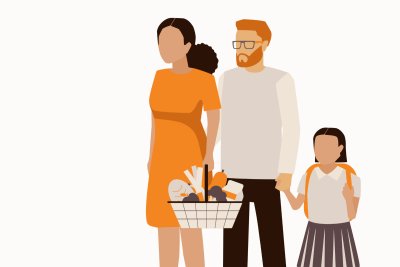 Sustain annual conference - 8 December
Support our charity
Donate to enhance the health and welfare of people, animals and the planet.