NHS: Sourdough is 'tummy friendly bread'
According to The NHS, 'some people with wheat sensitivity have no problems when they eat […] sourdough bread […] or any bread from a specialist bakery, rather than a supermarket.'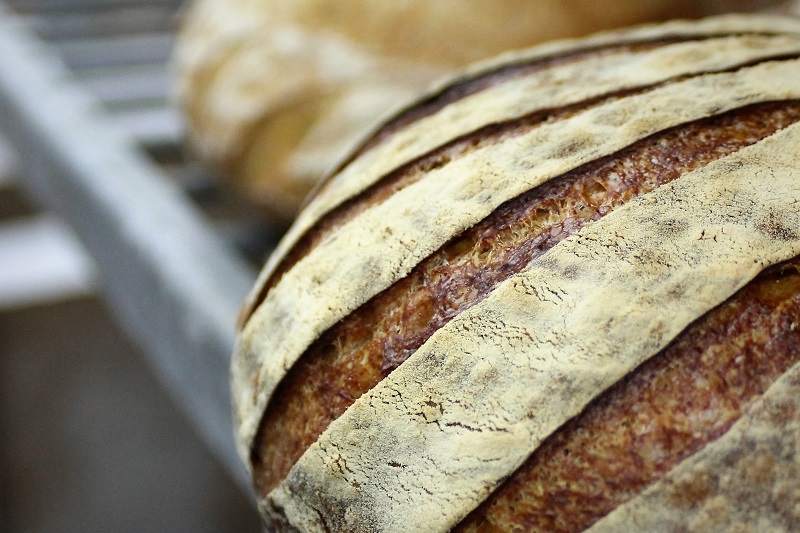 Better Health Bakery sourdough loaf by Chris Young
Giving guidance on the NHS website, Dr. Isabel Skypala, a specialist allergy dietitian at the Royal Brompton and Harefield NHS Foundation Trust, writes: "Bakeries in supermarkets use the Chorleywood bread-making process*, which cuts out the second rising to speed up the baking. People seem to have more problems digesting supermarket breads, so I'd always recommend avoiding store-bought loaves."
Real Bread Campaign co-ordinator Chris Young said: "We welcome this official recognition that not all loaves are created equal, and that some people who have trouble with certain wheat-based foods might be able to enjoy genuine sourdough, or even Real Bread in general."
He did, however, advise caution regarding some of the advice given, which also notes that foods some people with wheat sensitivity have no problems with include toast. The reasoning given is that 'cooked wheat tends to be easier to digest'. "Of course, all loaves are 'cooked', which is to say baked, and the article does not give a link to any research or other evidence to support this claim," Young added.
The article's 'tummy-friendly breads' list also includes 'bread cooked with flour made from French wheat,' without suggesting why, or noting if there are any exceptions (eg some French flours have one or more added enzymes or other artificial additives), or how this is turned into a loaf – the processes and additives an industrial loaf fabricator may use can be very different from those used by a Real Bread baker and may be the difference between some people experiencing difficulty or not.
It also cites 'any bread from a specialist bakery' without defining what one is. While Real Bread bakeries do not use any artificial additives or time-saving packet mixes, some 'craft' bakeries do, for example.
Sourdough vs. sourfaux
"If you think that sourdough might be the solution for you," Young says, "make sure you're getting the real deal."
Genuine sourdough is made without any artificial additives and leavened (raised) using only a live sourdough starter culture: No added baker's yeast or baking powder.
Dough made using a live sourdough starter culture takes longer to rise and during this time the (friendly) lactic acid bacteria in the culture cause changes that give genuine sourdough its distinctive aroma, texture and taste. These bacteria cause changes that studies have suggested might allow people who have trouble with other types of loaf to eat genuine sourdough.
"Much more research is needed," says Young, who renewed the Real Bread Campaign's call for the government, as well as industry bodies, to help fund this. "The Big Bakers and factory sandwich makers boast that their industries generate billions of pounds each year. Surely it is in their own interests to help fund research into finding ways that more people can stomach their products. A few hundred thousand pounds is a drop in their eleven billion pound ocean and a small investment to make in their future."
An Honest Crust Act
In the UK, there is no legal definition of sourdough, so supermarkets and other industrial loaf fabricators are free to use the word to name and advertise loaves made with artificial additives, added baker's yeast and even without a live sourdough starter culture. The Real Bread Campaign calls these loaves sourfaux.
"If buying a wrapped loaf, always read the label," advises Young. "If buying an unwrapped loaf, then sadly the law says the retailer doesn't have to display the ingredients on the shelf or bag, so you'll have to ask a member of staff in the shop."
The Real Bread Campaign is currently urging the government to introduce an Honest Crust Act, which would include legal definitions for terms including sourdough, artisan, wholegrain and freshly baked, as well as requiring retailers to display full lists of ingredients and additives for all loaves.
If you haven't already, discover that 'life's sweeter with sourdough' this #SourdoughSeptember.
* The Chorleywood 'Bread' Process is used to manufacture wrapped loaves, rather than supermarket in-store bakery products.
Published 7 Aug 2018
Real Bread Campaign: The Real Bread Campaign finds and shares ways to make bread better for us, better for our communities and better for the planet. Whether your interest is local food, community-focussed small enterprises, honest labelling, therapeutic baking, or simply tasty toast, everyone is invited to become a Campaign supporter.
Action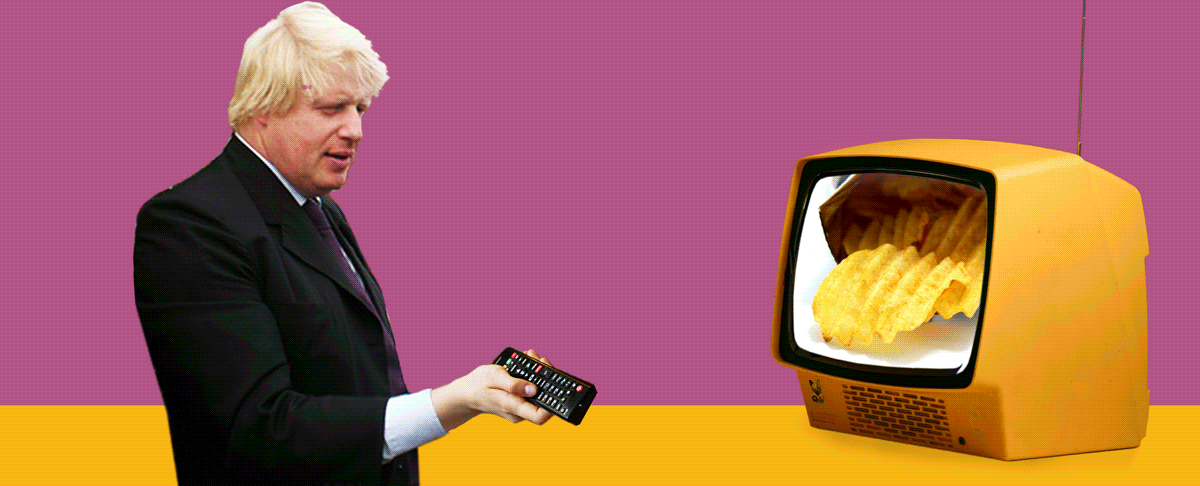 Tell Boris no #ChildHealthUTurn
Support our charity
Your donation will help support the spread of baking skills and access to real bread.