WHAg joins forces with the Sustain alliance to support and promote nature-friendly farming in the UK.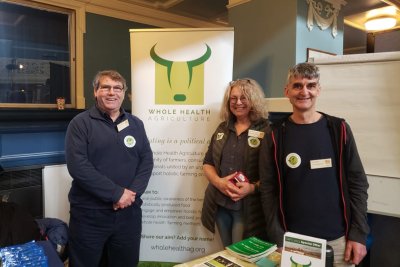 WHAg Directors pictured at ORFC: Lawrence Woodward OBE, Jackie Pearce-Dickens, Chris Aukland MRCVS. Copyright: WHAg
Sustain is delighted to announce Whole Health Agriculture (WHAg) have joined the alliance, and is looking forward to working together and supporting each other's campaigns towards a better, healthier food system that supports climate-friendly farming and good, nutritious food.
WHAg is a small not-for-profit providing information, education, and support to farmers seeking alternatives to synthetic chemicals, antibiotics, and artificial interventions. The organisation is made up of a community of farmers, health professionals and citizens, dedicated to teaching, supporting and promoting whole health farming systems and practices. They document the experiences and amplify the voices of farmers who protect our collective health through the effective use of low residue, nature-friendly systems of farm management.
Lawrence Woodward, Whole Health Agriculture Chair says:
"Whole Health Agriculture works to document, showcase and foster farming practices and systems that work with, rather than against nature, to reduce toxicity in our food and on the land. We are delighted to join Sustain, no organisation does more in striving for equitable farming and food systems that respect and nourish people, animals, and the environment. Collectively we must start joining the dots on the way food is farmed, produced and processed – real health is holistic and cannot exist in isolation."
Ben Reynolds, Sustain Deputy CEO says:
"We are thrilled to have WHAg join the alliance. Their vision for the future of agriculture, is our vision. Those essential qualities that they strive for of equitable and sustainable food systems built on the foundations of agroecological and regenerative farming are shared by the alliance, and by working more closely together, I hope and believe that we will be better equipped to achieve that vision."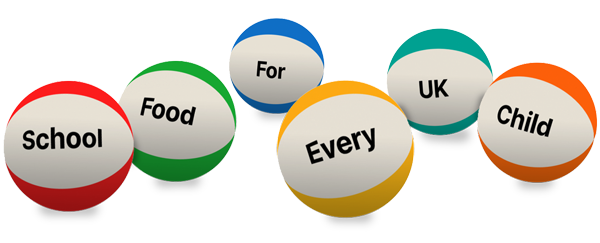 Ask your MP to end the school food postcode lottery now
Support our campaign
Your donation will help us work with farmers to push for policies to support farming fit for our future.