Campaign supporters celebrate Real Bread at PX+ Festival
Kimberley Bell, Phil Clayton and Aidan Monks will join the team leading a series of bakery workshops and talks at the collaborative hospitality weekender this summer.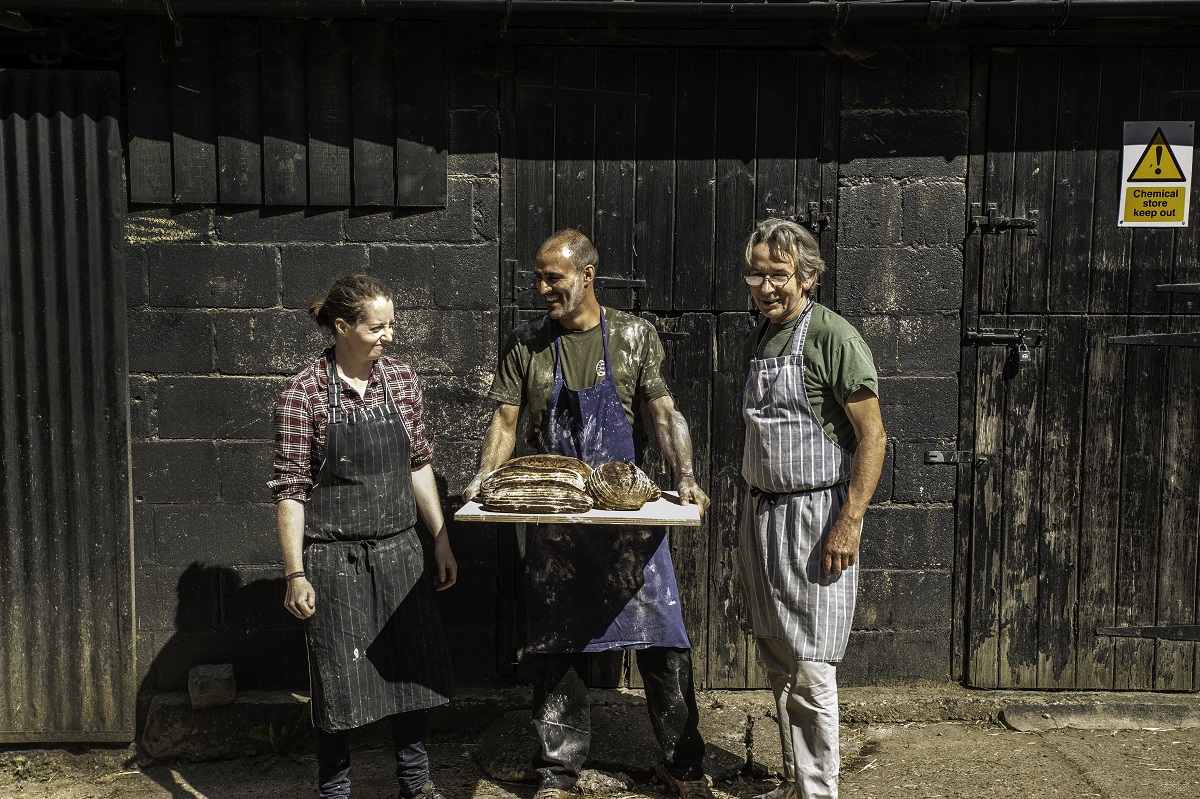 Bakers at the 2018 event © PX+ Festival
Running from 17 – 19 August at Duchess Farms in Essex, PX+ Festival bills itself as being for 'the people who dedicate their lives to the culinary experiences of others.'
For the festival's second year, the bakery has a new home in a larger barn to put Real Bread firmly at the centre of the table. The brigade lined up so far includes Real Bread Campaign ambassador Phil Clayton (Haxby Bakehouse) and fellow Campaign supporters Kimberley Bell (Small Food Bakery) and Aidan Monks (Lovingly Artisan).
The programme, which will include a series of UK Grain Lab talks, and full line up of cereal breeders, farmers, millers and bakers will be revealed in June.
Festival organiser Isabel Kelly told us: "The event is quite relaxed - as far from a trade show as possible! Last year some of the best moments were the natural collaborations that happened when people came together, decided to bake, cook, grill, talk, share etc. We had butchers helping in the bakery, chefs helping the farmers…"
Booking
Guests can attend for one, two or all three days and have a range of camping and glamping ticket options.
It's good to talk
Following conversations at the 2018 event, organisers have launched PX+ Listens, a confidential free service for anyone in the hospitality industry, 'offering advice when you need it most.'
You can book a call with a fellow industry professional to talk about issues ranging from mental health, money and family worries, to business start ups, product knowledge, sales and marketing.
Sustain summit
12 Oct 2022
The summit will consider meat and dairy production and consumption in the context of the climate and nature emergency, where inspiring work and opportunities exist, and the assumptions and underlying values about meat which have shaped our policy to date.
Support our charity
Your donation will help support the spread of baking skills and access to real bread.