Children's #Right2Food Charter launches in Westminster
Dame Emma Thompson, an ambassador for the Children's Future Food Inquiry, will join young people in Westminster to call for action to support up to 4 million children in the UK whose families struggle to afford healthy food.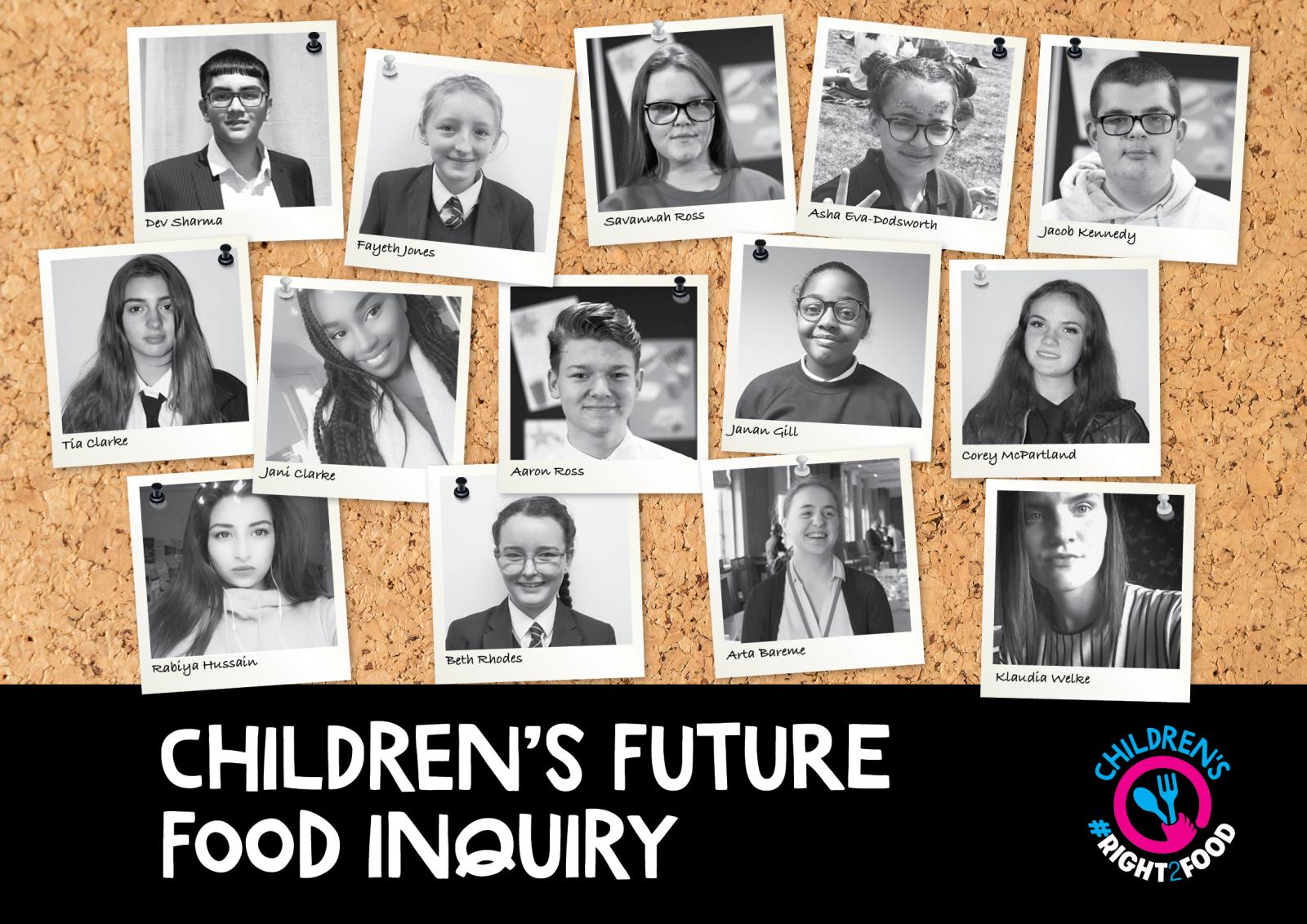 Between 20% and 30% of children in the UK - from 2.5 to 4 milion children - experience symptoms of food insecurity or live in households that struggle to earn enough income to pay for a healthy diet all year round.
This is the stark picture painted in the final report of the Children's Future Food Inquiry, a 12 month-long process involving almost 400 children aged 11-16 in different locations in the UK, plus polling of young people's views and academic research on food insecurity. The report is being launched in Westminster on Thursday 25th April by young ambassadors from England, who will be joined by Dame Emma Thompson.
As part of the report, the young people have developed their recommendations into a Children's #Right2Food Charter which they plan to take all the way to 10 Downing Street. They include a call for a new independent Children's Food Watchdog to support actions designed to improve access to quality, nutritious food. Other measures young people are calling for include extending free school meal provision, monitoring of School Food Standards, better support for families during school holidays, and supporting retailers to make healthier foods more affordable than unhealthy ones.
Responding to the launch of the report, Children's Food Campaign co-ordinator Barbara Crowther says,
"We should not accept any child going hungry in a wealthy country such as the UK. With the right political will and moral imperative, it is perfectly possible to make nutritious school lunches available to all children without the current stigma attached to being a 'free school meal kid', as well as tackle holiday hunger. The evidence, experiences and recommendations documented in this report provide a powerful call to action that we hope our governments will not ignore."
Sustain's Right to Food programme is advocating the establishment of the right to food into UK law. Following a major campaign, the government has recently announced that it will start to measure household food insecurity from April 2019, one step towards understanding the full nature of the problem - from small children to elderly people.
More information:
Read the full report of the Children's Future Food Inquiry
Find out about Sustain's work to enshrine the Right to Food into UK Law
Read Sustain's guide to developing local food poverty action plans.
---
24/04/2019
Children's Food Campaign
SHARE
---
Children's Food Campaign: Better food and food teaching for children in schools, and protection of children from junk food marketing are the aims of Sustain's high-profile Children's Food Campaign. We also want clear food labelling that can be understood by everyone, including children.