Real Bread bakeries commit to slicing loaf surplus
Having published the No Loaf Lost guide in January 2018, the Real Bread Campaign can now announce the names of the first ten bakeries to sign the No Loaf Lost pledge to slice loaf surplus and waste.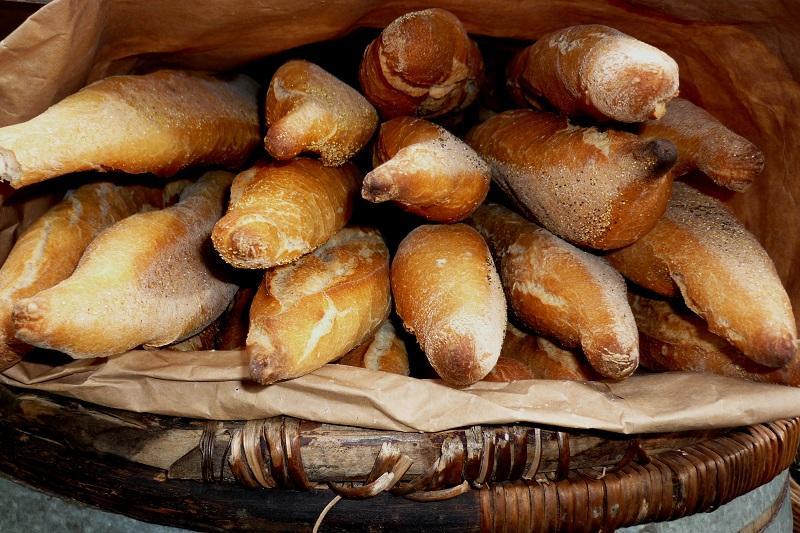 Baguettes by Chris Young
To date, more than 125 copies of the free guide have been downloaded, and the following SME bakeries have signed the pledge:
Abundance Bakehouse, Cambridge
Amazing Grains, Olney
The Badger Bakery, Woking
Hobbs House Bakery, Bristol and south west
Love Bread Bakery, Huddersfield
Pain de Dilay, Nouvelle Aquitaine, France
Rugby Real Bread, Rugby
Stoneham Bakehouse, Hove
The Billowing Loaf, Gloucester
Yellow Door Deli, Portadown
The Real Bread Campaign will contact each bakery that signs the pledge after six months for a progress report.
Hobbs House Bakery managing director George Herbert said: "we found the No Loaf Lost guide useful reading."
As part of its existing Flour Footprint initiative, the company has already implemented several No Loaf Lost action points. The company is also demonstrating that surplus and waste reduction practices can be built into a successful bakery's business model. These include:
Each bakery measuring loaf surplus every day, allowing the manager to adjust the amount baked in future
Working towards only making loaves to order
Offering catering customers the option of receiving bread frozen to defrost as and when they need it
Redistributing or repurposing 100% of surplus bread, as toast and an ingredient in dishes on its café menus, passing on to local charities that can use it, donating it as animal feed to local farms, or giving it to staff members
As a Courtauld 2025 engagement partner, the Real Bread Campaign urges all bakeries and loaf retailers to work to reduce their surplus and waste, and encourages SME bakery owners to download the No Loaf Lost guide and sign the No Loaf Lost pledge to:
Publically state our commitment, promoting this to customers and more widely
Appoint a champion responsible for loaf surplus and waste reduction
Measure the weight and retail value of loaf surplus and waste we produce for two weeks
Write and implement an action plan with targets to reduce our loaf surplus and waste
Aim to redistribute or repurpose 100% of any surplus that remains
Train staff according to our plan
Report results to the Real Bread Campaign every six months, reviewing and (if necessary) revising our plan
Help to influence wider progress in loaf surplus reduction by other bakeries
If you run an SME bakery that already follows a surplus and waste reduction plan that you'd be willing to share with other bakeries, please email the Real Bread Campaign.


Support our charity
Your donation will help support the spread of baking skills and access to real bread.