Integrating community food growing into planning is 'essential' for building healthy communities, says new report.
Integrating community food growing into planning is 'essential' for building healthy communities, says new report

Planning sustainable cities for community food growing [1], a guide to using planning policy to meet strategic objectives through community food growing, is published today by Sustain, the alliance for better food and farming [2].
The guide brings together, for the first time in one place, examples of planning policies around the UK that support community food growing and inspiring examples of local community gardens. It is aimed primarily at planning authorities to help them use food growing as a way of improving people's health and mental wellbeing, transforming derelict sites and creating green spaces for people and wildlife to thrive.
It follows the government's recent Planning Practice Guidance for the National Planning Policy Framework in England, which requires planners to support the provision of space for food growing as part of building a healthy community - a principle that is relevant across the whole of the UK.
Dr Hugh Ellis, Town and Country Planning Association, who wrote the foreword for the report, said: "Truly sustainable development can deliver multiple benefits such as social housing, zero carbon design, sustainable transport and local food sourcing, and this report puts community food growing into this mix, showing how more planning authorities could easily be following suit and making this standard practice in their plan making and decision taking."
The report highlights the range of strategic objectives [3] that community food growing contributes to and illustrates this with examples of planning policies and decisions, and projects, to show why and how to provide more food growing spaces.
Gillian Morgan of Sustain, and author of the report, said: "Local planning authorities implementing the Government's Planning Practice Guidance can use their planning powers to protect existing community food growing spaces, and encourage the creation of new ones, as an essential contribution to community health. This report will not only be useful to planning professionals, but also to those groups who want to work with the planning system to integrate community food growing into existing and future policies."
The report's recommendations for planners include the adoption of a strategic policy that supports food growing, to protect existing community food growing spaces and provide new ones. And, that planners should influence provision of food growing space in new developments by setting targets for the amount of space to be provided. The report shows that such pioneering planning guidance in Brighton & Hove has resulted in over one third of new developments now incorporating community food growing.
ENDS
Notes
1. The report Planning sustainable cities and community food growing can be downloaded from www.sustainweb.org/publications/info/295
2. Sustain: The alliance for better food and farming advocates food and agriculture policies and practices that enhance the health and welfare of people and animals, improve the working and living environment, enrich society and culture and promote equity. We represent around 100 national public interest organisations working at international, national, regional and local level. For more information, visit: www.sustainweb.org
3. Local Government Strategic Objectives that community food growing can meet:
Sustainability: community food growing can contribute to meeting the challenge of climate change and flooding by reducing food miles and improving air quality, reducing the urban heat island effect, creating permeable surfaces and harvesting rainwater.
Green infrastructure: increasing the amount of space dedicated for urban food growing improves biodiversity, provides resilience to climate change, educates people about the environment and contributes to local character.
Health and wellbeing: the activity of growing food offers people the chance to take exercise, reduce stress and get fresh air whilst the harvest increases access to fresh and healthy fruit and vegetables.
Education, skills and enterprise: this not only includes opportunities in schools but also developing skills and building confidence amongst adult growers (for example, over 1600 people have received training on various aspects of food growing via the Capital Growth network in London, and at least 750 people have progressed to formal training or employment) – some community food growing projects become social enterprises and sell the food they grow.
Regeneration and community development: a key aspect of regeneration is to improve the image of an area, and case studies reinforce the value of community food growing to help achieve this – by providing opportunities for people to get together these projects also support community cohesion and inclusion.
Design and amenity: the report cites examples of where community food growing spaces have improved the design and attractiveness of new housing developments.
4. The Capital Growth campaign was launched by Sustain in 2008 to provide practical and financial help to Londoners wanting to set up or expand food growing spaces. The scheme was funded from 2008 to 2012 by the Mayor of London and by the Big Lottery Fund's Local Food programme. From 2013, Capital Growth is continuing supporting its 2,012 members thanks to funding from The Social Action Fund, The Mayor of London and the Big Lottery Fund's Local Food programme. For more information go to: www.capitalgrowth.org.
Action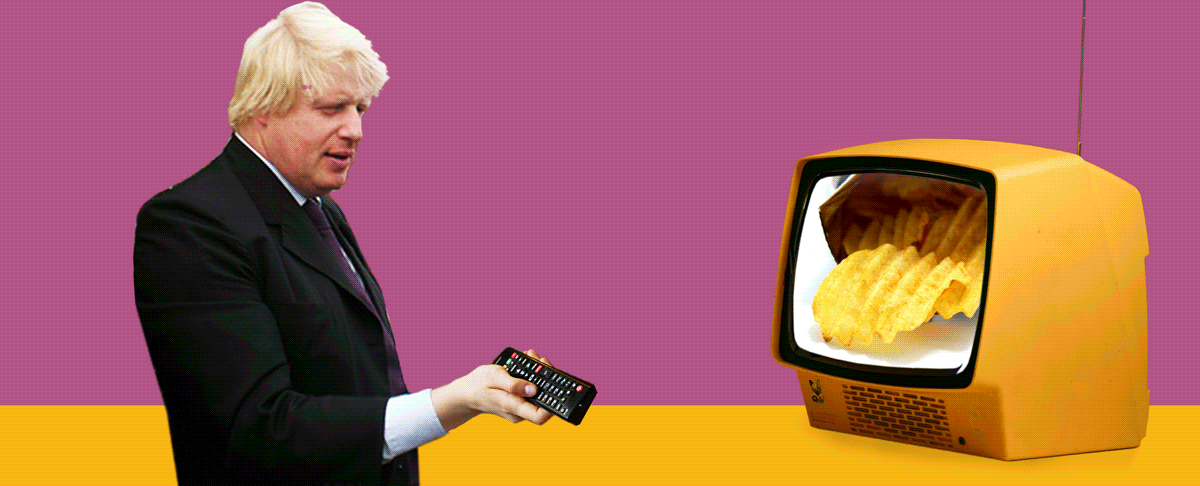 Tell Boris no #ChildHealthUTurn
Support our charity
Donate to enhance the health and welfare of people, animals and the planet.