Urban Food Awards 2020: Celebrating London's good food heroes
After an unexpected wait, the winners of the 2020 Urban Food Awards are here, showing the positive impact that enterprises, organisations and individuals championing good food have in London.
Join our webinar on the 5 of November celebrating the UFA winners and focussing on some of them who are creating good food jobs and helping Londers improve their skills.
The Urban Food Awards, first launched by the Mayor of London and London Food Link in 2013, are a celebration of everything good about London's food scene. From restaurants going that extra mile to reduce Climate Change and protect the environment, to social enterprises looking providing good food jobs through to community organisers giving people access to nature and good food. Food is at the centre of our lives and the world, so we want to applaud those working towards a better food world.
Read on to find out more about those creating a better food future, the enterprises with good food at the centre and the urban farmers bringing food to our cities. And stay tuned for the 2020's special category – 10 Food for Good Champions hungry for change.
Creating a better food future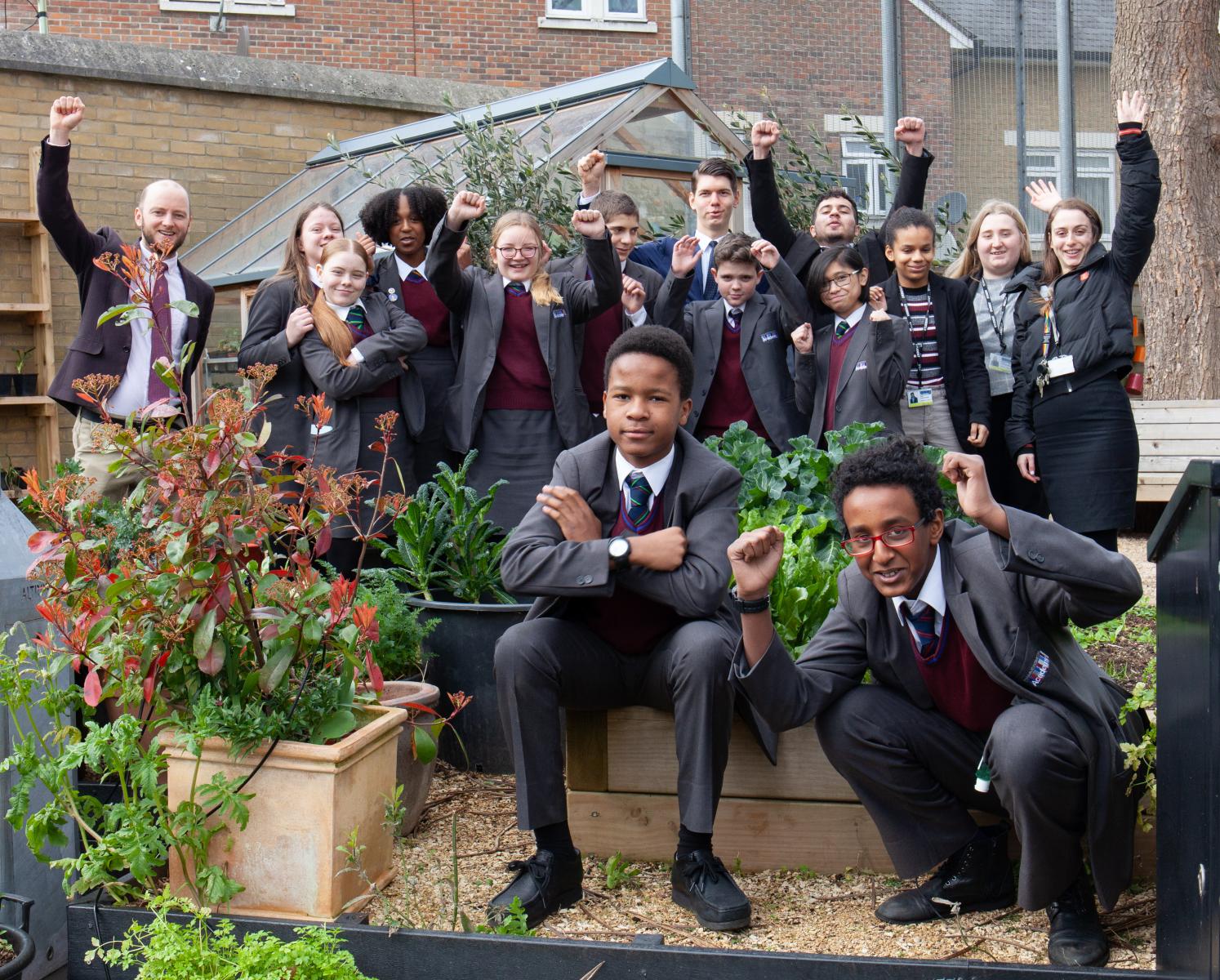 Students at Hammersmith Academy, winners of Young Food Ambassador. Photo: Zoe Walde-Aldam
Young Food Ambassador: Showcasing young people campaigning for a better food and farming system.
Winner: Hammersmith Academy
The pupils at Hammersmith Academy demonstrate a wide impact buy running a whole school gardening programme, maximising on limited space to increase biodiversity and food growing. By upcycling cans for planters, building insect hotels, and planting pollinator-friendly flowers they take urban biodiversity to the next level. The students grow food for Hammersmith and Fulham Food Bank and engage the whole school through their environmental leadership programme. A really impressive bunch!
Highly Commended: Growhampton
Children's Food Champion: Celebrating organisations taking special steps to improve children's food.
Winner: Chefs in Schools
This fantastic initiative is revolutionising school dinners and food education by employing professional, trained chefs. Chefs in Schools is reinvigorating the culture of school food by introducing freshly prepared, exciting, and nutritional meals at lunch time. They currently work with 27 schools across London broadening the food horizons of hundreds of children.
Highly Commended: Bubble & Squeak
Special Commendation: Young Farmers at Surrey Docks Farm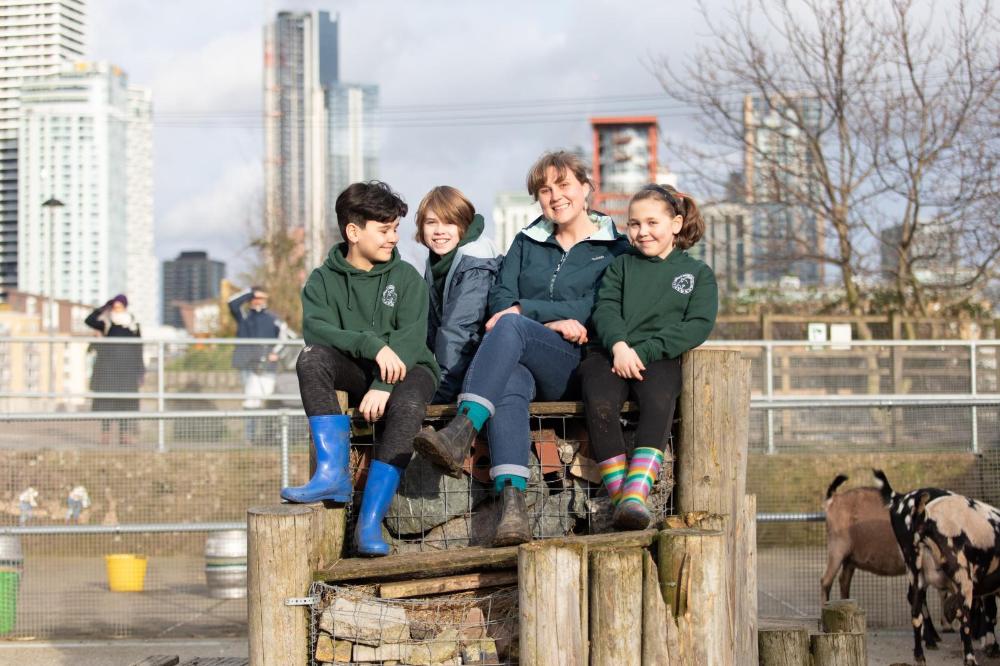 A group of young people at Surrey Docks Farm who care for the youth allotment and wildlife garden.  Demystifying nature for young people and giving them a chance to reconnect with nature and food growing.
Special Commendation: Veg Power
Food Foundation, Veg Power : Celebrating the work of Anna Taylor, Jo Ralling and Dan Parker - the team behind the popular campaign, Veg Power – Eat them to defeat them, inspiring young people to eat more vegetables.
The enterprises with good food at the centre
Bread winners, Super Social Enterprise. Photo: Miles Willis
Super Social Enterprise: This year focusing on enterprises supporting people into employment.
Winner: Breadwinners
The grassroots, not for profit, social enterprise and charity supports refugees and young people seeking asylum into their first job in the UK. They offer training, mentoring and work opportunities selling artisan organic bread at London's best markets and have two programmes: 'Risers', which provides training and mentorship to newly arrived young people who are seeking asylum; and 'Breadwinners' the follow up scheme for refugees with the right to work their first job in London. 100% of Breadwinners have gone onto further employment after their programme.
Jessica, one of the Breadwinners explains: "If someone asked me, what does Breadwinners mean to you - Breadwinners is family. They are always there. It doesn't matter what I am going through, they are always there to support me … [They're] always there to listen, and that's amazing."
Highly Commended: Change Please
Climate Champion: Run in partnership with the SRA, this showcases cafés and restaurants embedding climate and nature friendly practices into their menus and ethos.
Winner (Joint): The Castle Climbing Centre Cafe
What started life as a Victorian water pumping station, since 1995 has been a cutting-edge climbing centre and award-winning sustainable business, with an eco-friendly vegetarian café and 1.4-hectare permaculture garden. The garden uses sustainable permaculture principles to grow organic, indigenous fruit, vegetables and salad for the café. All the garden grown produce is zero-waste, zero plastic packaging and has zero food miles. The garden's apiary aims to support bees whilst also producing honey. And above all it's delicious – we big fans of their outdoor kitchen known to cook up a mean garden bruschetta.
Winner (Joint): Well Kneaded
Run by husband and wife team Bridget and Laurence Callaghan, they kicked of their enterprise with a street van and put down roots in 2018 when they set up their pizzeria in Earlsfield. Alongside amazing sourdough pizzas, they provide employment for young people, and also put climate and nature friendly practice at the heart of their business. From their sourcing and buying policies, utilities suppliers, to their menus, they prioritise buying ethically and sustainably. The monthly menu changes with the seasons, highlighting the best produce available with as few food-miles possible.
Ocean Friendly Caterer: Celebrating commitment to sustainable fish and reducing plastic in the supply chain.
Winner: SoleShare
Launched in 2013, Soleshare were London's first community supported fishery. They are committed to only sourcing fish caught using low-impact methods to avoid harm to the marine environment. They are also waste free and do not buy any endangered fish. As a membership scheme, every week members are provided with the fisher's catch of the day. By providing responsibility caught, seasonal fish, they help people who want to enjoy sustainable fish make better, more informed c choices. Soleshare sources all its fish from Britain's small-scale inshore fishing fleet, supporting fishers and their communities.
Highly Commended: Pesky Fish
Good Food for All: Those helping older Londoners or those with disabilities, to enjoy access to good food.
Winner: London Independent Living Service (LILS)
This social enterprise started in Hertfordshire but was able to extend into London to help older and vulnerable people stay independent, healthy, and happy in their own homes. Through their 365-day-a-year-meals-on-wheel service they provide thousands of hot and healthy meals along with expert diet and nutrition advice and check-ups. Their bespoke menu allows access for all tastes and requirements ensuring everyone can enjoy their food. On top of feeling better nourished, LILS help clients feel less lonely due to their welfare checks which give social connection - tackling isolation.
Highly Commended: South Norwood Community Kitchen
The urban farmers bringing food into our cities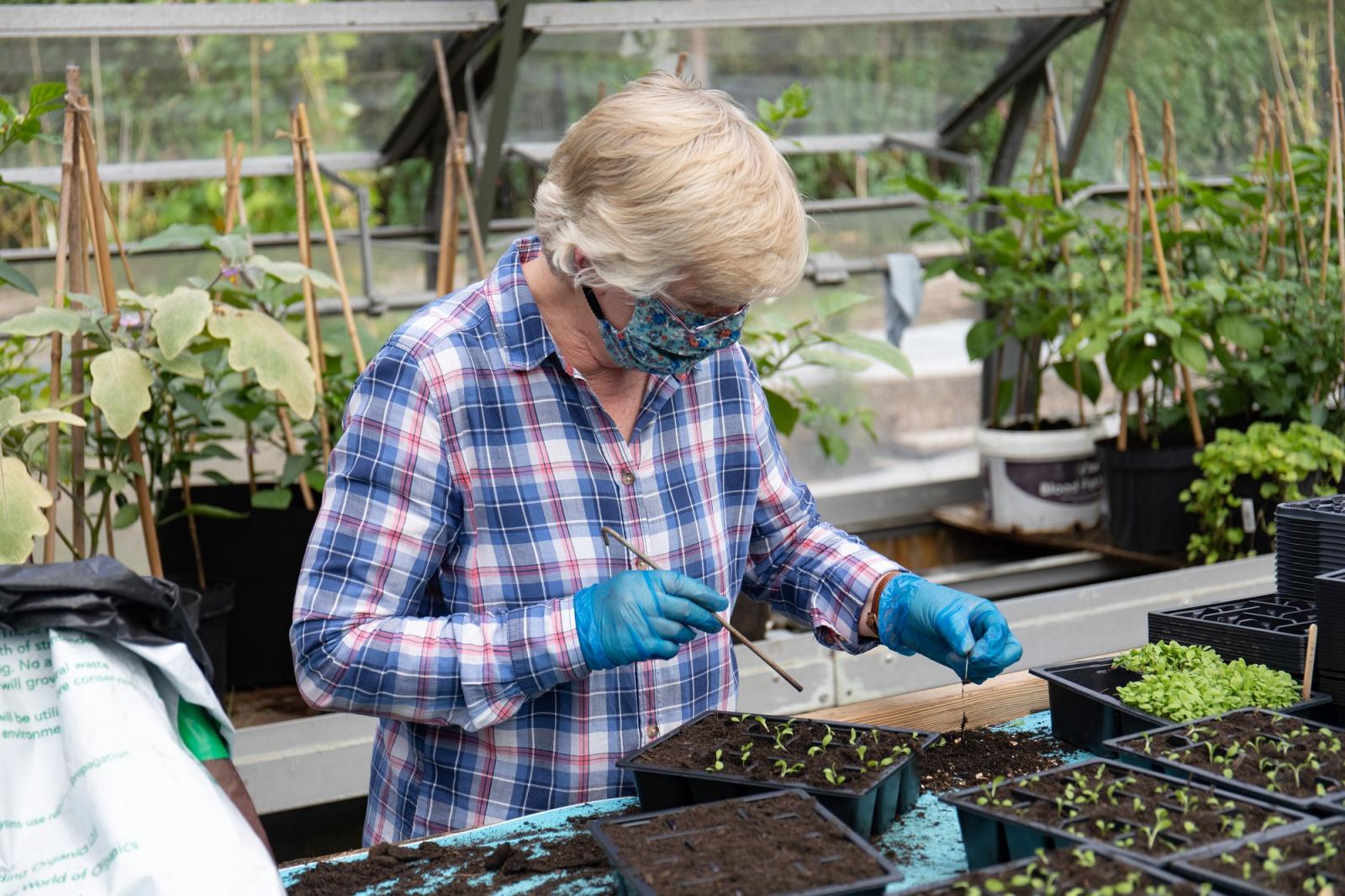 Myatt's Field Credit: Zoe Walde Aldam
Community Market Champion: bringing fresh, healthy, affordable and sustainable food to city dwellers.
Winner: Myatt's Fields Park Project
This community garden in Lambeth not only run a successful market garden project, but also have started to sell vegetables directly to their community and provide seedlings and advice for local growers starting out in gardens and community spaces - nurturing the new skills of their local residents!
Tori Sherwin, Development Manager at Myatt's Park commented: "This is a great boost for all the people in the team at Myatt's but also all our local growers who work so hard to grow food for our community. Many people have very poor access to healthy food and shining a light on all the amazing urban gardeners in our neighbourhood is a very good thing".
Highly Commended: OrganicLea Community Growers
Growing Wild: celebrating urban farms and growing projects who enhance nature and access to nature.
Winner: Brockwell Park Community Greenhouses
Again another Lambeth favourite, set in the heart of Brockwell Park, this acre of green space which provides a haven for local people. Growing produce all year round, running events and doing this with a focus on encouraging wildlife into the space, they demonstrate how you can work with nature too grow a huge variety and volume of produce – including rice we hear!
Kate Sebag, Director said: "We are so chuffed to have won the Urban Food Award Growing Wild category. This last 6 months has proven again and again to us how important our green spaces are to all of us. If we look after nature, it will look after us. This award goes to all our volunteers at Brockwell Park Community Greenhouses. Thank you and congrats to them for keeping our green space healthy for us all.'
Highly Commended: Growing Communities
This year's special category: Food for Good Champions, highlights the Londoners using food to bring communities together, promote social integration and celebrate diversity.
Find the winners here, and discover how they are changing London for the better.
RELATED ARTICLES
NEWS