Around Town: Urban Food Award Winners
Francesca Nicol rounds up the 2019 Urban Food Award Winners around town.
CENTRAL
Darjeeling Express* - W1B, Winner: Women in Food
The all-female team of chefs here share an average age of 50 and as former home cooks, they make Darjeeling Express a delicious place for wonderful home-style Indian food, creating an oasis that connects Londoners through a unique food experience. Starting in 2011 with a supper club in her home, founder (and cover star) Asma Khan has recently become the first British chef to be featured on the Netflix Chef's Table.
www.darjeeling-express.com
@darjeelingldn
Rovi - W1A
Although always one to celebrate good veg, Ottolenghi's newest location, Rovi, is the first to focus on its sustainability. Sourcing produce from organic co-op Organiclea and a biodynamic farm in Sussex, this is proof that local and sustainable sourcing is possible for London's bigger restaurants. With fermented ingredients and open-fire cooking, dishes such as confit mushrooms with chilli, polenta and fermented black vinegar have been getting rave reviews.
www.ottolenghi.co.uk/rovi
@ottolenghi
NORTH
Calthorpe Project* - WC1X, Winner: Surplus Superstar
Describing themselves as a 'green oasis in King's Cross,' the Calthorpe Project is a community garden with an onsite café. Offering volunteering and training, the food grown on site is used in their café and they work towards a closed loop food cycle, helping them secure the Surplus Superstar award at this year's Urban Food Awards.
www.calthorpeproject.org.uk
@CalthorpeProj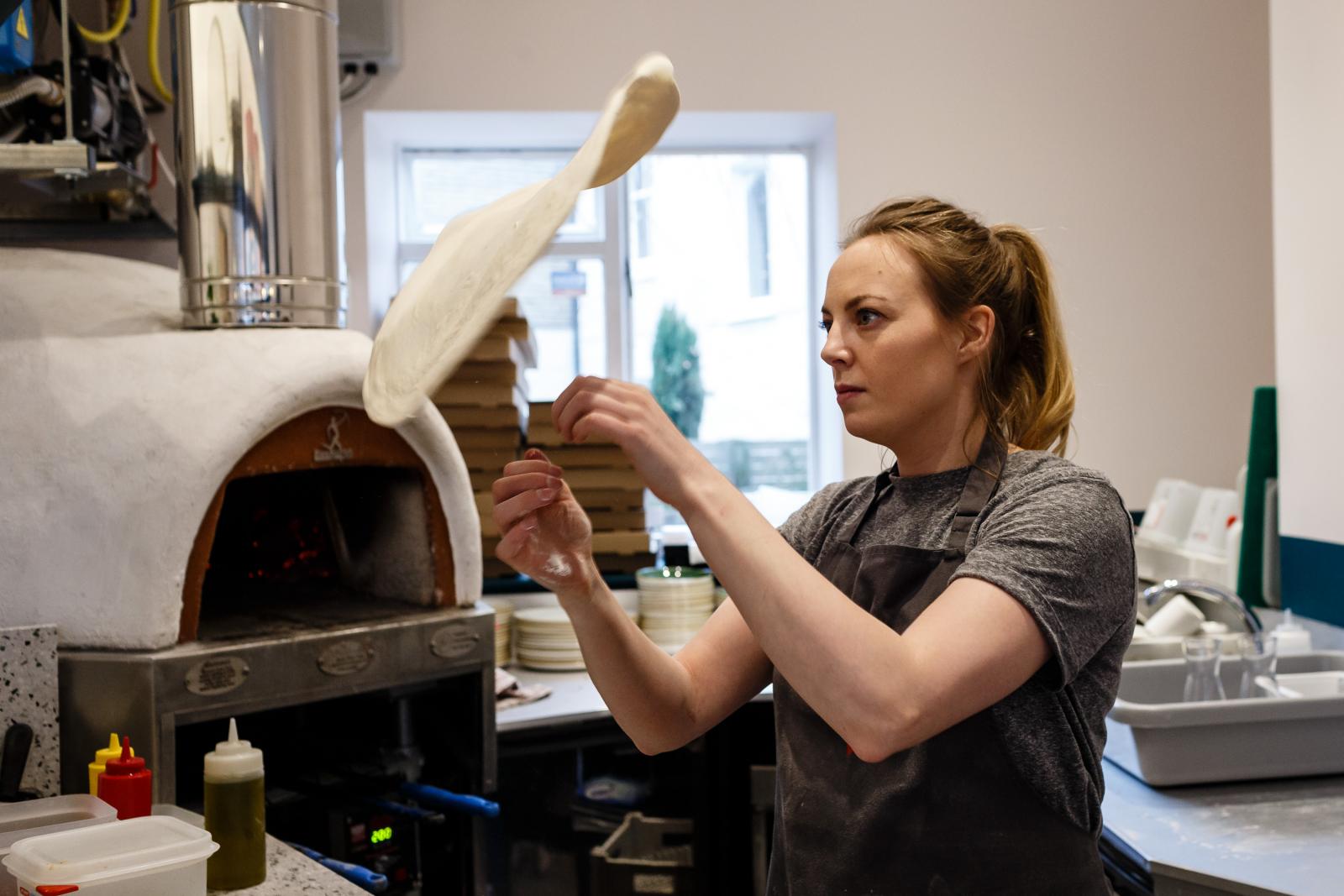 PICTURE: WELL KNEADED BY MILES WILLIS
SOUTH
La Fauxmagerie - W1A
London's first and aptly named vegan cheese store brings together offerings from some of the UK's most loved artisanal makers including Black Arts Vegan, Kinda Co, and Tyne Chease as well as wonderful cheeseboard additions such as chutneys handmade in Hackney by Newton and Pott. Beyond keeping it local, you'll find barely any plastic and single-use packaging here, and even the cheese paper is 100% biodegradable.
www.lafauxmagerie.com
@lafauxmagerie
Clarkshaws Brewery* - SW9, Highly Commended: Surplus Superstar
Using exclusively British hops and other ingredients sourced as locally as possible, Clarkshaws brew Vegetarian Society approved beers and work towards a zero waste output. Their waste is used at local growing projects within a mile of the brewery including Loughborough Farm, where they also send their waste water for reuse. Get a taste of the sustainable deliciousness at this Brixton tap room, where you can also pick up bottles and mini-kegs to take home.
www.clarkshaws.co.uk
@Clarkshaws
Brixton Pound Café* -SW9, Winner: Good Food for All
Using surplus produce from the likes of City Harvest to create delicious veg-focused menus, Brixton Pound Café is London's pioneering pay-what-you-can café, creating an inclusive environment for all Londoners in need of a good meal. An inspiring alternative to the commercial chains in the surrounding area, the café's model incorporates community events and craft clubs and are available to hire on a sliding scale.
www.brixtonpound.org/cafe
@brixtonpound
Well Kneaded - SW18, Winner: Women in Food*
This social enterprise, headed up by Bridget Callahan, uses sourdough pizza-making to transform the lives of young people in London through training and employment that prepares them for full-time work in food at Well Kneaded and beyond. Their Earlsfield location serves up delicious and unique pizzas – with veggie and vegan options including a broad bean and kimchi topping.
www.wellkneadedfood.com
@wellkneadedfood
EAST
Plant Hub - E8
It's great to see an organic, plant-based location open up in our new neighbourhood. As well as serving up soups, bowls and breakfast plates all day, Plant Hub run workshops on plant-based cooking and living. Sign up to learn about fish-free fermentation and dairy-free desserts or just pop in for some refined sugar-free baked goods.
www.planthub.net
@planthubuk
---
* These locations are winners of the 2019 Urban Food Awards.
Visit www.urbanfoodawards.org to find out more about the
#UrbanFoodAwards @LondonFoodLink
RELATED ARTICLES
NEWS