Roots to Work: The Effervescent Entrepreneur
After spending years working across the food and drink industry, including here at Sustain, avid anthropologist, Duncan O'Brien decided to put real ingredients back at the heart of soft drinks. With a mission to create sodas with soul he co-founded Dalston's Drinks company, right here in London.
What initially drew you to working in the fizzy drinks market?
Opportunity. The UK has gone through a wave of innovation in food and drink over the last 10 years. When I started Dalston's the area of soft drinks hadn't really been touched by this yet - but this has changed now!
Tell us about a memorable 'lightbulb moment' that has shaped your career trajectory.
Going to see the first The Kernel Brewery when they were just starting out. The "Maltby Street Seven" had just split off from Borough Market and started up the now buzzing enclave of food and drink production which you can now see along the Ropewalk. When my then-boss at a restaurant took me to have a look at Evin brewing I was amazed that someone was making food and drink in that sort of way in the middle of the city, it might seem obvious now as there is so much of it around but when I saw that 9 years ago it really affected me – as I'm quite a hands on rather than office based person.
Support Dalstons and drink some delicious alcohol free drinks - their online shop is open for delivery

What's a typical day for you, or is there one?
Fortunately there is not - it's incredibly varied, I'm writing this on a train to the West Country to visit one of our suppliers and this is one of my favourite bits. We have a fantastic team and one day-to-day constant is communication with the them. Another is financial management in particular cashflow management, a typical day will always involve an amount of worrying about the numbers, paying bills, monitoring budgets, raising investment, discussing where we should be spending or saving.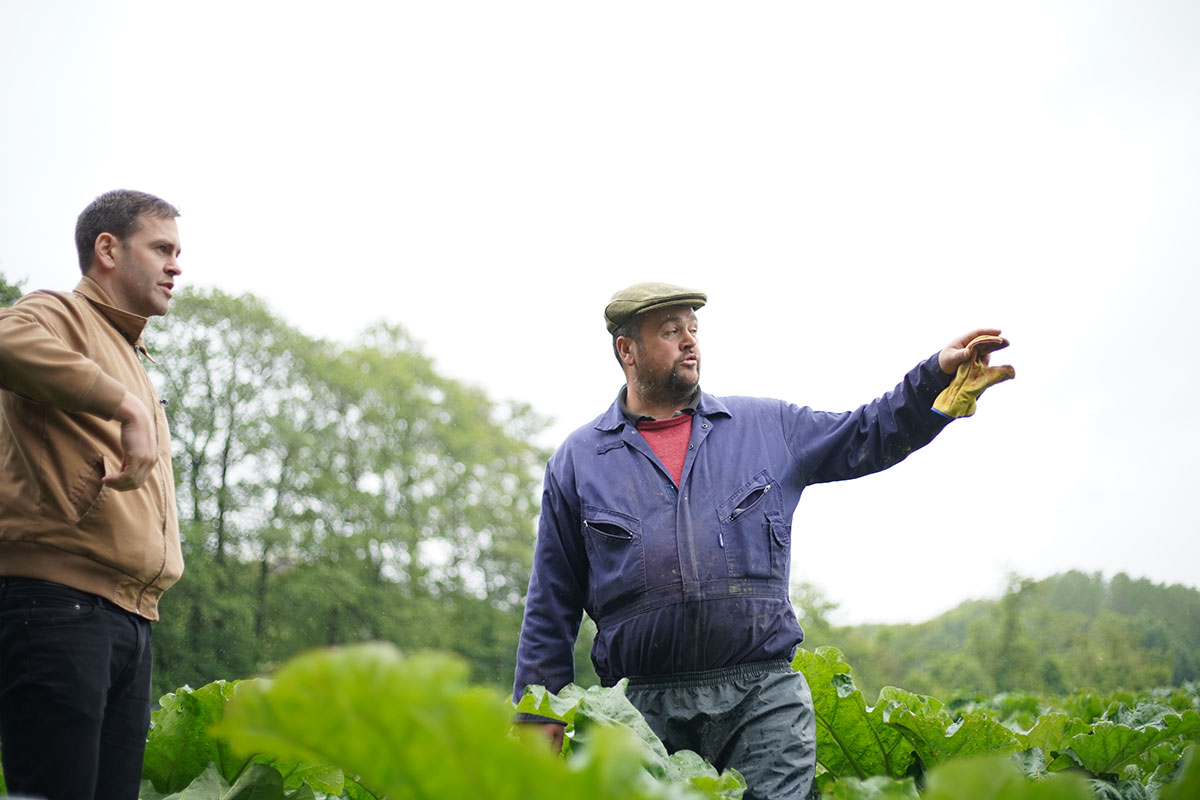 Tell us what your biggest challenge has been and how you worked to overcome it?
I can't think of the single biggest one - there have been a bunch! Initially raising money to get started was a scrap, and we just… worked and got on with making drinks.
Dalston's was started with a £300 payday loan for the first pallet of empty bottles and caps. After 6 months we built a small factory for a £5K investment - more of a Willy Wonka style workshop really - which we pumped out half a million bottles by hand and self-distributed these to our early East London customers. Crowdfunding has made it easier for businesses to raise money, but I think a certain amount of DIY'ing it builds knowledge in what you're doing.
What's your favourite part of what you do?
Sourcing delicious ingredients is great fun - but my favourite part of this job is meeting and getting to know such a wide variety of people from all walks of life, and getting to know certain operations for example I sort of know my way around London's main wholesale markets - in particular New Spitalfields market where so much of the nations fruit and veg comes in - buying from these markets is a unique process, as fascinating as any economic anthropology book I've read! And the characters…
As the founder of Dalston's, what piece of advice would you offer to someone wanting to set up a food business?
Eat well, exercise, drink lots of water - it may at times get stressful, and your health is more important than your business.
If it's a food product based business then figure out what the structural margins involved in your chosen area are and make sure you can get within cat-swinging distance of them - if you are miles out with your pricing then you're going to have a bad time. Also - if nobody else is doing anything remotely like what you're doing then it's probably not a great idea. I've definitely seen many food & drink products that are just way too niche to survive.
What London food secret would it be selfish not to share?
The best sandwich ever made is served at a cocktail bar just off Old Street called Tayer/Elementary. It's otherworldly and probably shouldn't be allowed. The drinks aren't bad either.
---
dalstons.com @drinkdalstons @dalstons
RELATED ARTICLES
NEWS