Sustain and Soil Association invite you to an afternoon of discussion and exploration into their recent research, focusing on local and regional supply chains within the public and retail sectors.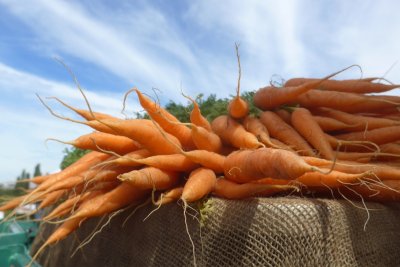 Carrots. Credit: Sarah Hannant | Sustain
This workshop follows on from the Sustain publication earlier this year: A tale of two counties: Strengthening local food cultures through mapping supply chains in East Sussex and Lancashire.
This co-hosted event will provide the opportunity to hear the research findings and recommendations, as well as space for interactive sessions with professionals from across the food system including procurers, retailers, suppliers and policymakers.
Speakers include:
Chair - Ben Reynolds - Deputy CEO - Sustain
Dr Adrian Morley - interdisciplinary social scientist specialising in Sustainable Food Systems and Food Policy at Manchester Metropolitan University
James Woodward – Sustain – Campaigns Officer – Sustainable Farming Campaign
Published 14 Dec 2022
Sustainable Farming Campaign: Sustain encourages integration of sustainable food and farming into local, regional and national government policies.
Support our campaign
Your donation will help us work with farmers to push for policies to support farming fit for our future.