MASTERCLASS: Soil Life as the key to plant health with Susannah Hall
29 Apr 2023 10:30 13:00
Regent's Park Allotment Garden, NW1 4NR
Join us for this in-person food growing Masterclass on Soil Life with Susannah Hall on Saturday 29 April from 10.30am-1pm.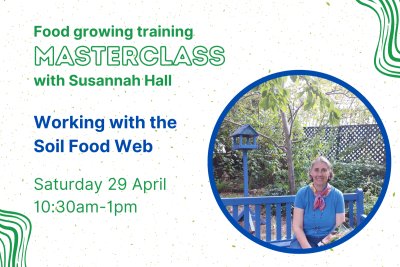 Masterclass: Soil Life as the key to plant health with Susannah Hall. Credit:
This masterclass will explore how key the creatures in the soil are to the health, resilience and yield of your plants. You will learn who the creatures are and the roles they play and then we'll go through a series of practical steps you can take to best support them. These steps will include:
ways to inoculate your plants with mycorrhizal fungi and bacteria
making and applying aerated compost tea
how to create bacterial or fungal-based compost
Masterclass trainer bio:
Susannah Hall is a designer, trainer and facilitator for Permablitz London. She is the gardener at Cecil Sharp House and co-ordinator at the Josiah Braithwaite Community Garden. She has designed a forest garden for Forest Farm Peace Garden and co-designed (with Kayode Olafimihan) the food forest at Northwick Park Community Garden and the permaculture community gardens at Battersea Arts Centre and at London's Community Kitchen.
Published 29 Apr 2023
Capital Growth: We believe everyone should have the opportunity to grow food as part of a healthy, resilient food system and we are working with our network of growers in London to make this happen.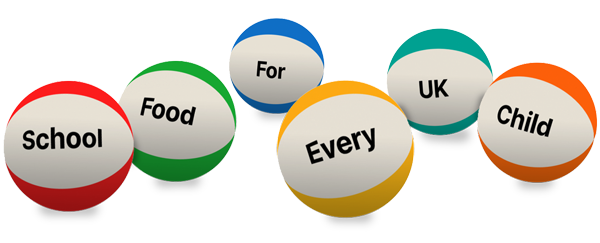 Ask your MP to end the school food postcode lottery now
Support our work
Your donation will help communities grow more food in gardens across London.