Guest Blog: Reflections on community food growing through a pandemic
In this guest blog from Capital Growth member, Goli Mohtadi, she reflects on her role supporting gardens across London and why community gardens are critical in building resilient and inclusive communities.
The last twelve months have been a massive and unexpected learning curve for me in my food growing journey. I have a renewed appreciation of the different community gardens across London, and continued inspiration through witnessing the amazing work of growers in these challenging times. When we went into the first lockdown over a year ago, it was tricky for me to continue working as a grower since the projects I'd been involved in (including the wonderful Organiclea) were literally on the other side of town from where I live. But I was keen to keep my fingers in the soil, support the urban food growing community's response to the crisis and help people in need.
As friends started to ask for advice on food growing for the first time, I felt useful offering a few words of advice or a pinch of seeds to help them access the healing energies of growing your own. Then I learned that Capital Growth's Community Harvest initiative was looking for mentors and champions to support growers and projects across London as part of their response to the crisis in their efforts to produce food to share. This was the natural next step for me.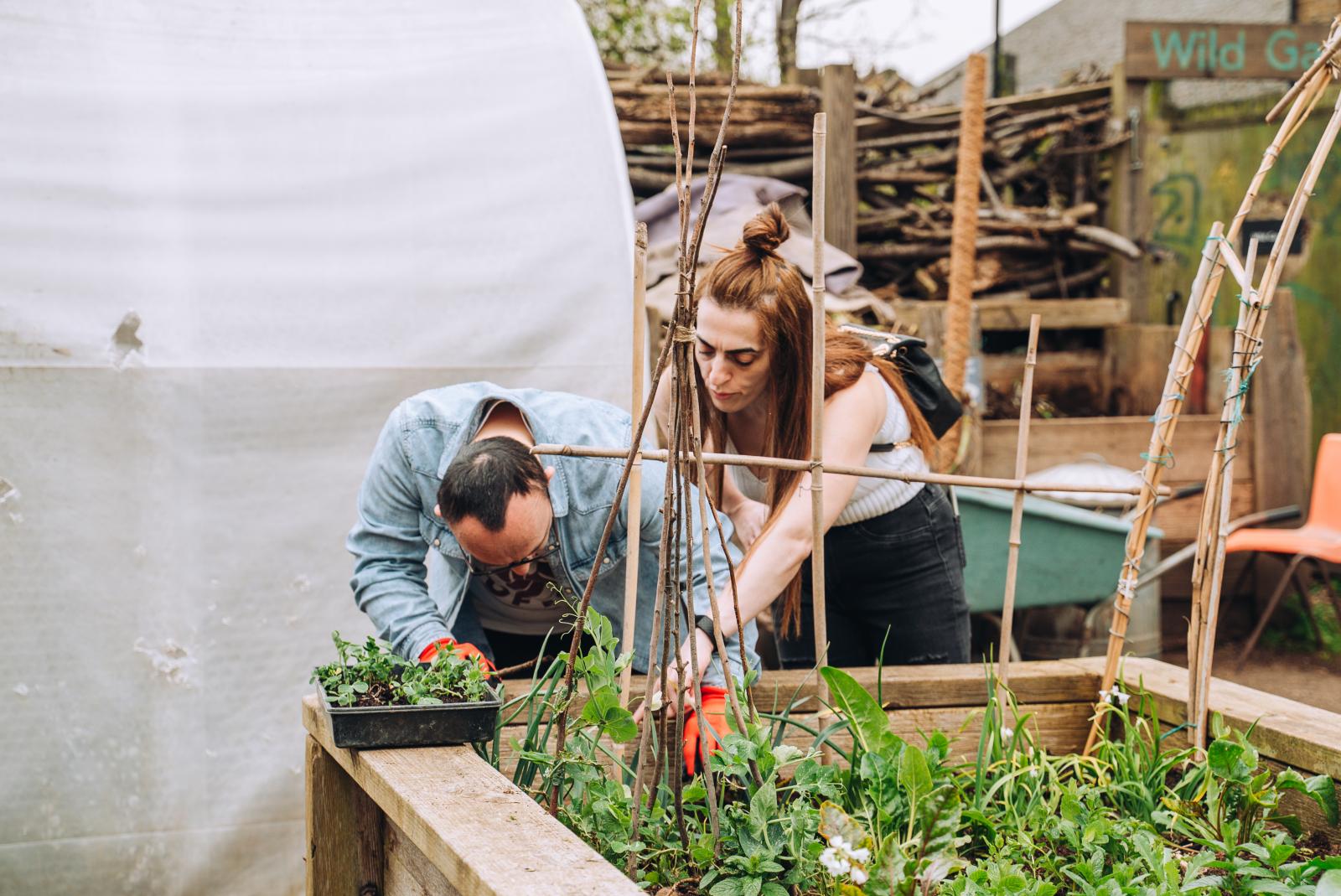 Solidarity like never before
In my role as Growing Champion over the last year with Community Harvest, I was connected to a network of super-committed and passionate community growers across London. The experience of mentoring a handful of projects has shown me that the act of growing has become a reality in the lives of many more people who are now experiencing the physical and mental health benefits from being involved in this. I've appreciated the camaraderie of reflecting regularly with growing projects in preparation for, and during, the growing seasons.
On a personal level, these connections have helped me keep it together and feel grounded, particularly through the lockdowns. The mentoring sessions I've provided to gardens have been more like peer-to-peer sessions – we really embraced the opportunity to reflect, connect and prepare (as every grower will come to know once things get busy later in the season there isn't much chance to stop and think). These spaces felt like the next notch up from those chats you have with fellow growers on an allotment, marvelling at what's doing well and sharing the odd moan about what's not, only with a bit more structure and focus on certain topics we explore.
Although the support I provided was online, and I wasn't actually out there with them, I still felt plugged in to their huge energy and enthusiasm and felt very moved by what they were able to offer their communities.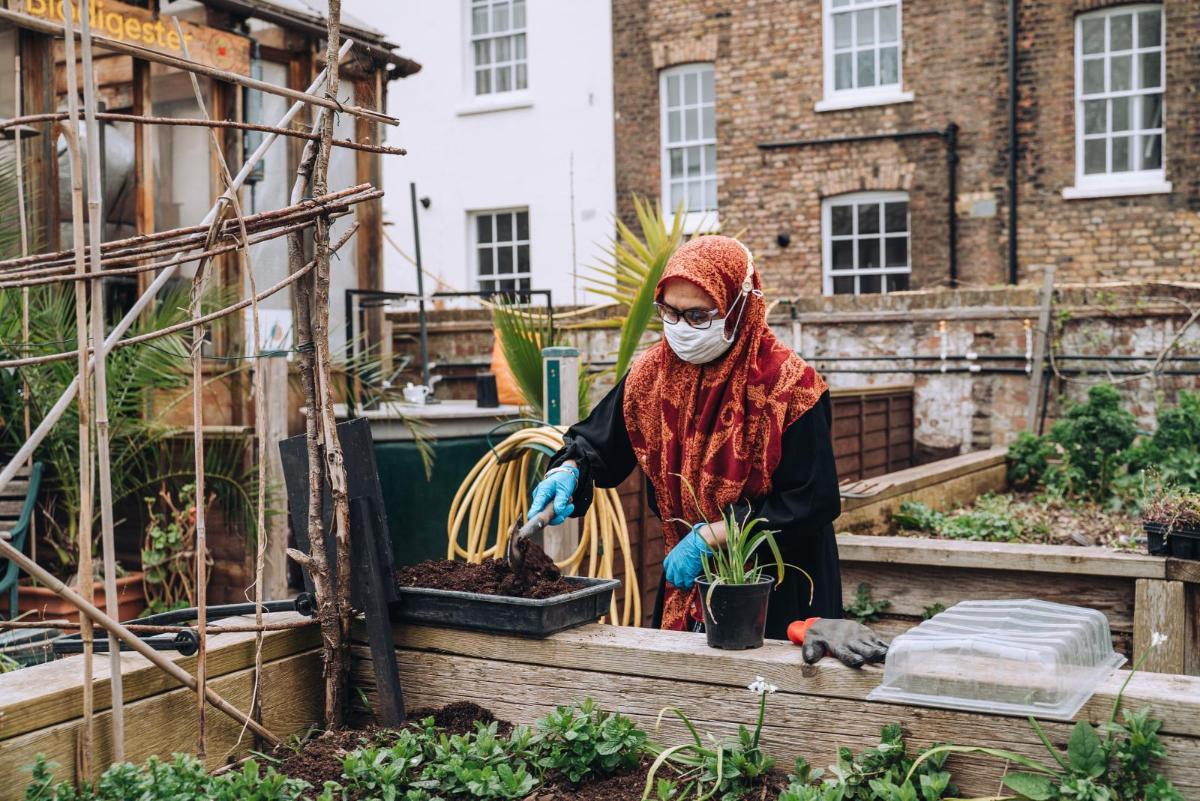 Gardens stepping it up
Fresh produce and meals were distributed, local residents were supported to grow in whatever space they had - outdoors or on windowsills - even growing packs, seeds and compost were sent out to encourage school children and their families. Through Community Harvest I witnessed a community garden collaborate closely with a local mutual aid group, another group transform a disused allotment plot to grow food for the community. I saw how their plans were gaining momentum as they initiated consultations with their local council to identify even more land that could be used this way. I felt the thrill, anticipation and vision of dedicated teachers setting up their very first growing spaces, enabling school children to contribute directly to their community's wellbeing.
Another garden looked for ways to create an edible landscape, appreciating the aesthetic beauty of all their plants (ornamental and food) which made me reflect on the role of beauty in these growing spaces in inspiring and uplifting everyone who enters. Reflecting on it all now, I believe the perception of community gardens is changing. Their presence and their roots in community life have grown deeper, their value felt more deeply.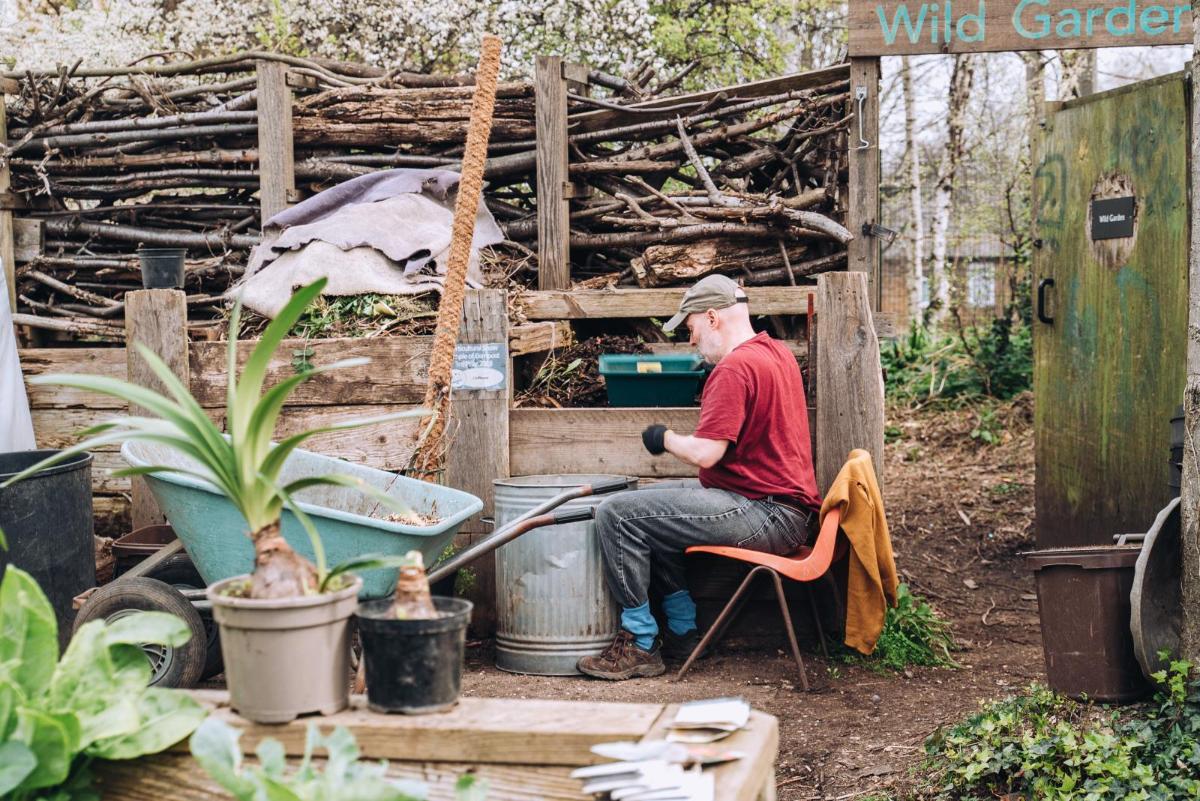 Inclusion is key
Another aspect of Community Harvest, which I'm deeply grateful for, was to be present as the conversations about racial justice, inclusion and diversity were unfolding, and having the opportunity to explore with other growers the question of how our food growing spaces can become a truer reflection of the entire community.
Throughout the pandemic, community gardens and allotments provided essential access to green space and all the benefits of connecting to nature, but we know that this experience was not accessible to everyone. Waiting lists for allotments are now very long and available spaces do not match demand.
I am very heartened to learn about the inspiring work of Land In Our Names, Black Rootz and other such projects. I was inspired by the eloquence of Tayshan Hayden-Smith from Grow2Know, who emphasises the importance of working in a collaborative spirit in order to address these crucial questions. Whilst the pandemic has exposed our vulnerabilities, I believe and hope that we are emerging from it with greater insights and a deeper appreciation of our interdependence.
The beauty of diversity
The collaborative response to the crisis that I witnessed in project after project has strengthened my hope and provided a glimpse of what we're really capable of. I now wonder what needs to happen for this general outpouring of respect, compassion and solidarity to become embedded in our daily lives to strengthen our local neighbourhoods, and not just when we respond to a crisis? A friend and I were recently mulling over what inputs might be needed to build up the health of the 'spiritual soil' of our communities. What contributions we could make, and how might we go about building an environment conducive to unity - one where everyone can grow, contribute, and feel not just valid, but truly valued?
It's clear that many conversations, especially between diverse viewpoints, need to happen for progress to be made. I've always been struck by how community food growing projects are very fertile ground for meaningful conversations to occur and for connections, between people who are already physically working together, to deepen.
It feels like we now have an invaluable opportunity to build firmer foundations to face whatever challenges lie ahead. Community food projects, where we take so much care to nurture biodiversity, are an ideal setting for us to learn about how that biodiversity and interdependence can be mirrored in our human connections and that can only be made stronger by the coming together of diverse people.
All photos of volunteers from Calthorpe Community Garden, Credit: Emily Munster
Watch our Community Harvest film
Read more about all the work of Capital Growth and its Community Harvest initiative.
Fi returned to Sustain in May 2020 to coordinate Capital Growth (having worked on the Food and Mental Health Campaign all the way back in 2008!). She used to coordinate Growing Communities' veg scheme and learning programme.
Fiona McAllister
Project Coordinator Capital Growth
Support our work
Your donation will help communities grow more food in gardens across London.