The launch and The Long Night
The second in a series of monthly posts by Phil Gostling about setting up and running his home-based microbakery.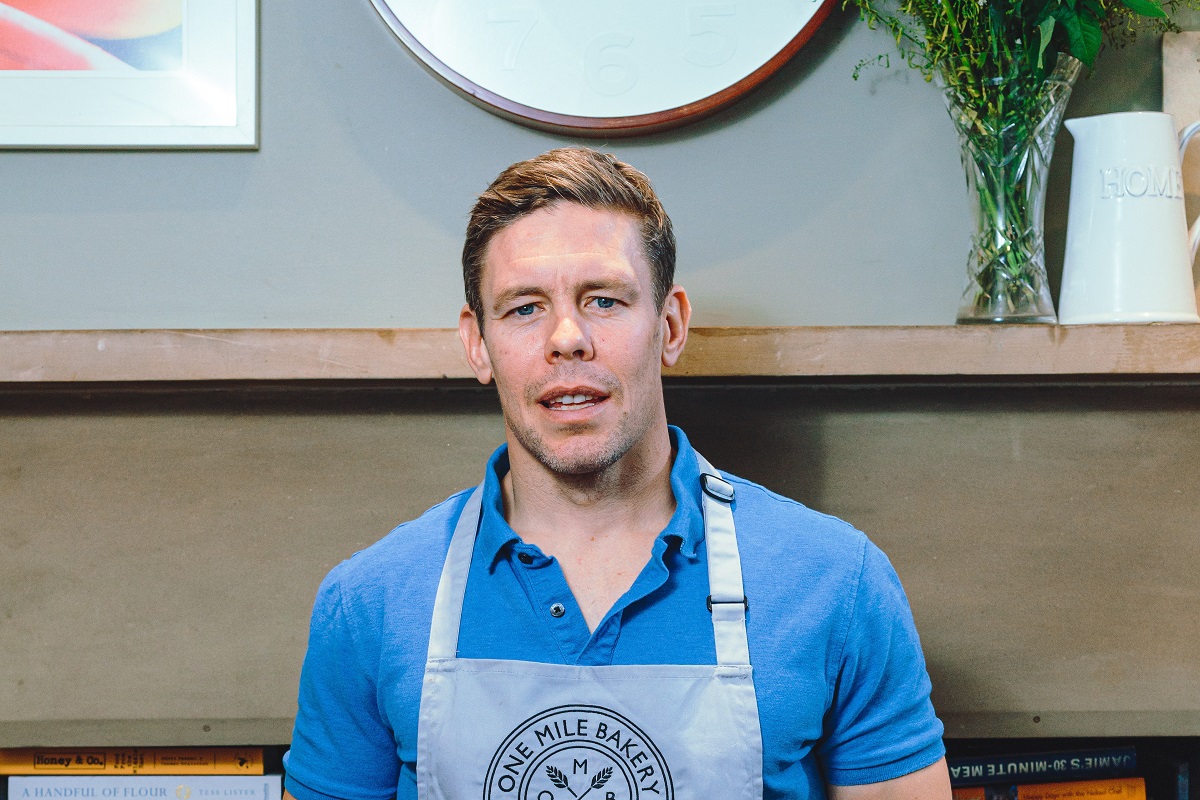 Phil Gostling © One Mile Bakery Tadcaster
Things have moved pretty quickly since One Mile Bakery Tadcaster sprung into action a month or so ago. I've baked for two small businesses in my local area and I begin my weekly delivery service this month, so preparations are well underway for that.
I had an amazing photo shoot with a superb photographer, Lucas Smith, which was slightly unreal. Walking down Tadcaster high street with bread under my arm with a photographer zooming around me capturing various images from a variety of angles certainly drew a number of strange looks from the locals. Social media is slowly taking a foothold in my life and I'm awake emailing and 'engaging' into the late hours most evenings. The photos from the shoot have made a huge impact to the professional look of all of my social media posts and pages, so I would highly recommend this to any aspiring business owners.
I've also ordered so much equipment that the spare room now resembles a factory storage area, and my three year old son regularly blurts out random words like "starter" and "peel" and is obsessed with bakery role playing at nursery! I'm loving every minute of it.
The Long Night
Possibly in the buoyant mood I was in when my Rofco oven landed, two months ago I took a punt on the idea that I might be ready to start baking larger quantities of bread around Christmas time. I contacted the local council and enquired if I could apply for a pitch at the forthcoming Christmas market on the first weekend in December. They said "yes". I said "eeekkkk!"
On the morning before the Christmas market, I began to convert our kitchen into my bakery. I lifted the large metal work surface onto our wooden kitchen table and brought bannetons down from the spare room, along with numerous bags of flour, seeds, malted oats, sugar and all of the other ingredients that I knew I would need over the next 24 hours. It was with some trepidation I began to mix my sourdough starter into my 'short build' mix as I knew this was the first step into the unknown. It was also the first of many hours of measuring, mixing, shaping and baking the 16 different doughs I'd planned to make during the night.
I was very conscious of the fact that the people of Tadcaster would be tasting, and ultimately judging, my bread and other bakes. This filled me with some dread but really gave me the motivation to keep pushing on and ticking the tasks off from my long list of jobs during the night.
The energy and time I gave to preparing for the market over that weekend were having an impact on my family. I owe so much to my gorgeous and supportive wife, kids and parents for working (or, rather, living) around the increasing mass of equipment and proving doughs, which increased every hour. Flour, sultanas and various pieces of baking equipment were slowly migrating from the baking table to other work surfaces around the kitchen.
According to the small business blogs and posts I'd read, a sense of guilt in not spending time with family when working from home is natural and common. It was still an unpleasant feeling knowing that I was missing time with my family during this large bake. It's a feeling I hope I never really become immune to.
Lessons learned
I learnt so much from attending the market stall. For example, my Japanese-style shokupan bread didn't sell well in our small Yorkshire brewing town, but the gorgeous sourdough bread coated with malted oats did. The cinnamon buns, lemon and sultana scrolls and cherry and dark chocolate babkas were also a big hit with the locals.
It was also evident how supportive and encouraging people in my local community are, and the buzz I got from engaging with the customer was superb - particularly after only two hours' sleep. My efforts to post on social media appeared to be working in that a large number of folk had at least heard of my bakery, and I was determined to make sure that meeting face-to-face had a positive impact. I found it tricky not to focus on selling my bakes, gift vouchers and baking classes at first, but it soon became apparent that spending time getting to know folk was far more effective that a hard sell.
Smarter not harder
I learnt that preparation is key, but doing so smartly is even more critical for a baking session as large as this. As a sportsman who's been involved playing and coaching rugby for over 25 years, this hits a note and is obvious but the need to constantly remind myself to work smarter and not harder is needed at times. This concept was really challenged at 3am during the long night of baking.
The overriding key lesson I learnt over the last month is to have a mind open to learning from others. On the one hand you could go slightly loopy staring at social media posts of open-crumbed bread or immaculate cakes and bakes. On the other, there are always little snippets of information which can help me improve the preparation or overall finish of my bakes. I've also opened one of those paper things too - ah yes the good old fashioned baking book!
Loads to look forward to as we near Christmas and into the New Year. Happy baking folks and have a superb Christmas break, from Phil and family.
See also
In 2019, Real Bread Campaign supporter Phil opened One Mile Bakery Tadcaster and agreed to blog about his experience setting up and running a home-based microbakery.
Phil Gostling

Support our charity
Your donation will help support the spread of baking skills and access to real bread.