Will de Montmollin hunts down the newest exciting additions to London's good food scene.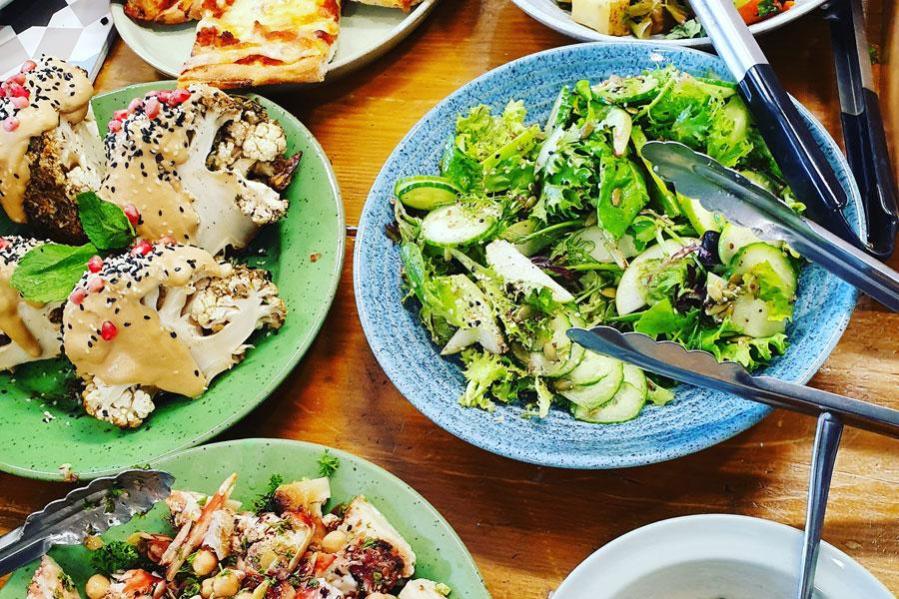 EN_Food by Ben Murphy
---
NORTH
EN_Food Café
Enfield Town
Civic centre turned café, EN_Food has raised the bar, serving up the best of North London (and recently scooped the Food Made Good award for their local and seasonal produce). Expect to find Forty Hall veg, Holtwhites bread and Kupros cheese on their community sourced menu. Our Good Food reviewer loved the homemade chorizo sausage roll with seasonal chutney and the sourdough cheese and leek toastie. Check out their Good Food Review.
www.dugdalecentre.co.uk/
food-and-drink | @The_Dugdale
CRATE St. James St.
Walthamstow
This new container village is home to Pillars Brewery (London's first lager brewery), vegan fast-food joint, The Green Grill and many more. Keep an eye on this space as the containers are still being filled.
https://stjamesstreet.crateuk.com
@crateplacesuk
---
CENTRAL
Riverside Farmers' Market
London Bridge
London's newest lunch market, part of the London Farmers' Market family, brings freshly cooked food sourced straight from the farm into the heart of the city. Stalls include Parson's Nose and Woodwards Farm.
www.lfm.org.uk/markets/riverside-market-se1
@Londonfarmers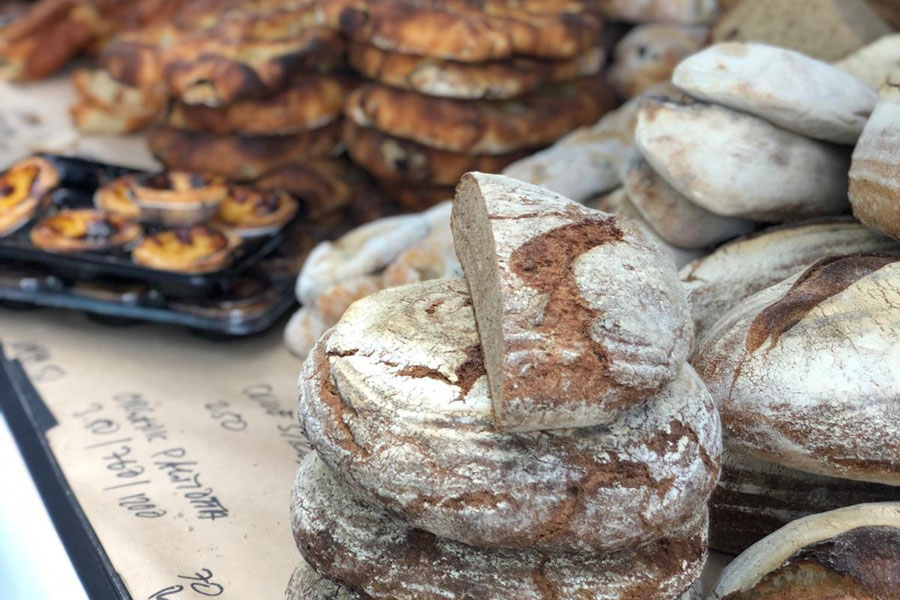 Riverside Farmers Market by Cheryl Cohen
The Table Café Urban Garden
Southwark
An oasis in the urban jungle, the Table Café is celebrating a revamp of their garden space with happy hour from 5-7pm. Enjoy 2-for-1 on their signature cocktails or sample their selection of delicious bar bites including mushroom sliders.
www.thetablecafe.com
@thetablecafe
---
SOUTH
Gather
Peckham
Peckham's new sustainability hub sells everything package free. While you're there you can drop off your hard-to-recycle plastic, pick up your share of the catch from Soleshare Fish Box scheme and borrow a book on sustainable living.
www.wearegather.uk
@wearegather_uk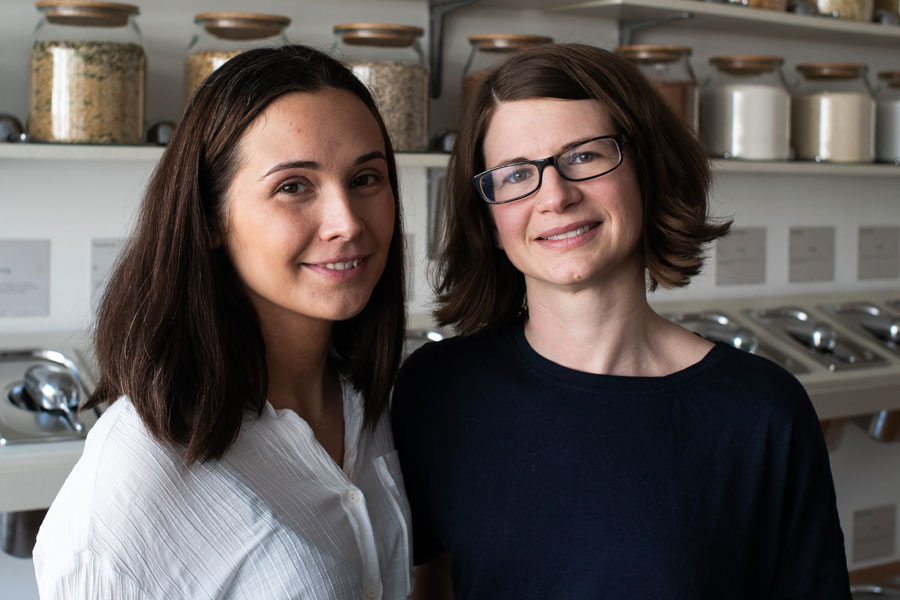 Gather by Courier London and Tom Broadhead
Third Space Canteen
Bermondsey
Want to eat sustainably but just don't have the time to cook? Third Space has you covered with their weekly canteen serving up healthy and sustainable dinners every Monday night from 5-9pm.
www.thirdspacecanteen.com
@3SCanteen
---
EAST
Flat Earth Wild Pizza
Hackney
Slow proved dough made from organic, heritage grains topped with artisan cheese, seasonal foraged treats including the Kimchi Fiorentina and the Haggerston Plum and Aubergine, as well as a sensational range of vegan pizzas. They're popping up in Hackney until at least December.
www.flatearthpizzas.com
@flatearthpizzas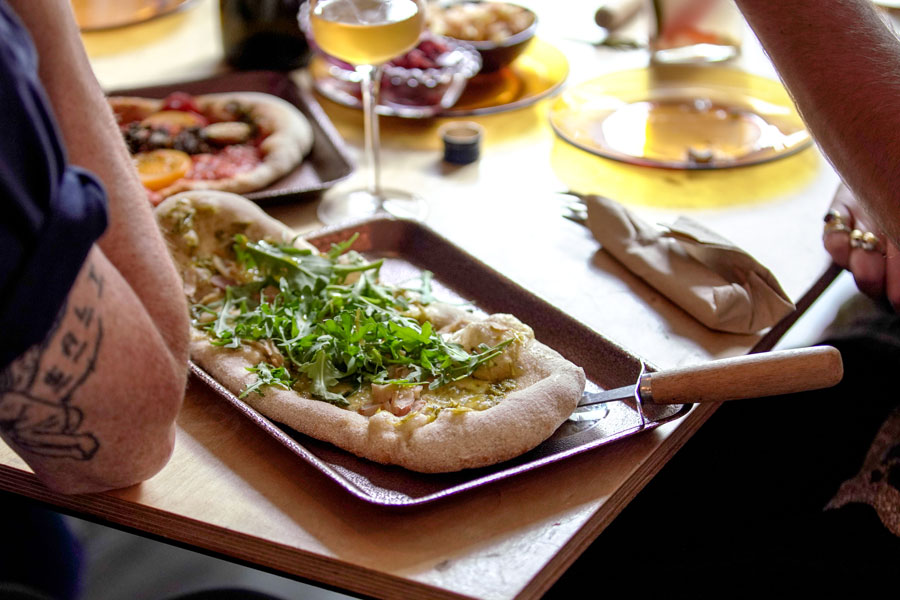 Wild Earth Supper Club by Lewis McCarthy
WAVE
Hackney
We Are Vegan Everything has a serious array of vegan offerings – breakfast bowls, pancakes, 'salmon' bagels and toasties. It was founded by two vegan baking experts so stop by for a pastry and coffee, if nothing else.
www.weareveganeverything.com
@we_are_vegan_everything
Palm Greens
London Fields
A new residency at NT's bar – Palm Greens cooks up healthy, plant-based salads and snacks, sourced from local traders like Growing Communities and Wild Organics. Bring your own lunch box to get a discount.
www.palmgreens.co.uk
@palmgreens
Silo
Hackney Wick
We couldn't be more excited to see this Brighton import teaming up with CRATE Brewery. If you don't know Doug and the team, they take zero waste to the next level: up-cycled furniture, ingredients delivered in re-usable vessels and a nose to tail ideology. Anything you can't finish is turned into compost and offered to the local community. Open now!
www.silolondon.com
@silolondon
The Humble Bee Café
Stepney
Simple, seasonal fare cooked only a few metres from where it was grown. Stepney City Farm's new café will leave you buzzing with delight.
www.thehumblebeecafe.com
@thehumblebeecafe
Snackbar
Dalston
After a successful kickstarter campaign this café, urban farm and co-working space opened its doors this summer. Their café grows their own herbs, veg and mushrooms; they even have a chicken shed for farm-fresh eggs.
www.snackbarlondon.com
@snackbarlondon
---
WEST
Bread Ahead Wembley
Wembley
These Real Bread favourites are expanding from their Borough Market home to a massive new space in Wembley this autumn. Fans of Real Bread will be obliged to make a pilgrimage to this restaurant, baking school and bakery.
www.breadahead.com/location/wembley
@BreadAhead
Natoora Portobello
Portobello
This wholesaler-come-retailer now has a café and counter. They celebrate 'radically seasonal produce' and 'working directly with small scale growers as well as developing our own farming projects' – so definitely worth checking out!
www.natoora.co.uk/how-to-buy/
@natoora
Published 16 Oct 2019
London Food Link: London Food Link brings together community food enterprises and projects that are working to make good food accessible to everyone in London to help create a healthy, sustainable and ethical food system for all.
Support our work
Your donation will help support community food initiatives and enterprises to thrive as part of a more sustainable food system.