Inviting young people to open up about their relationship with growing food, Amy Vernon and Jed Coiley dive into why it's attracting a younger audience and what needs to be done to entice more.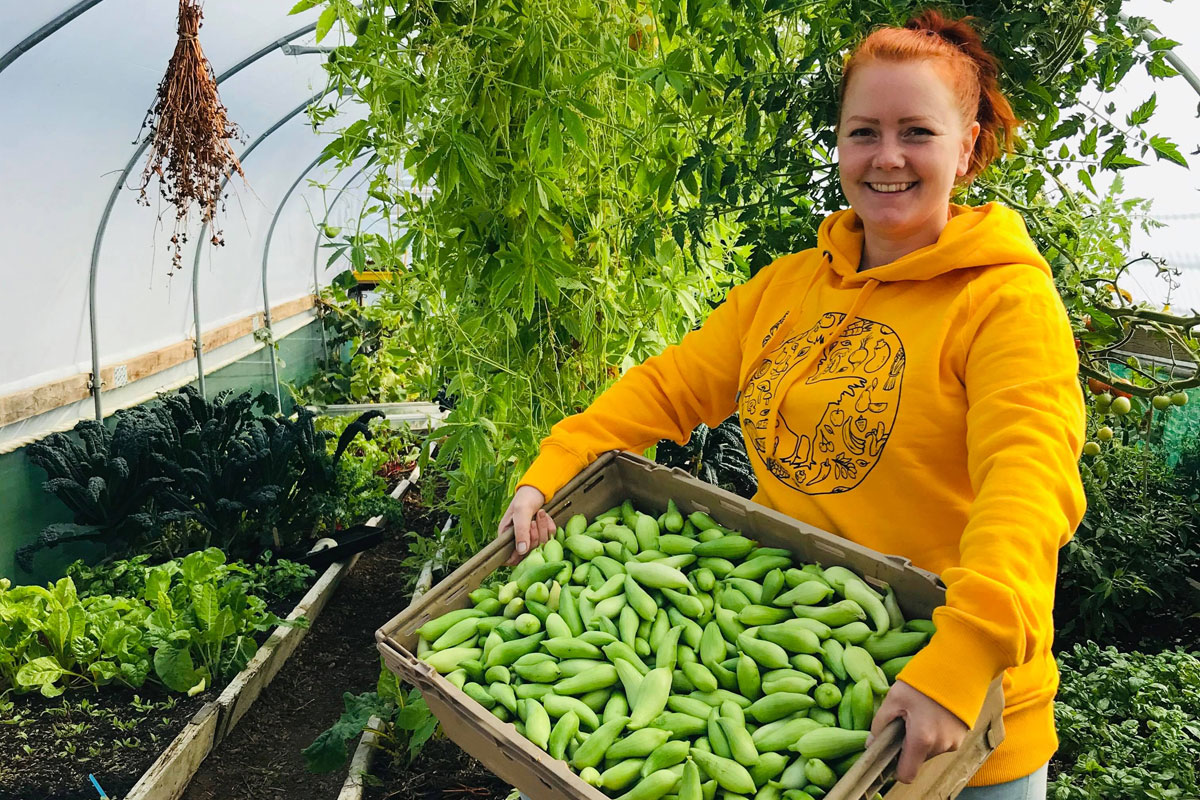 Celia Briseid, previously of Growhampton
For many, a year of lockdowns – and with it, more time on our hands and the chance to revaluate our career choices – has reawakened an interest in growing food. And it's not just those traditionally involved who are heading out into the garden. More and more young people are swapping the keyboard and mouse for the trowel and secateurs, seeing growing as a chance to bring together communities, act in rebellion to the climate crisis, and create good livelihoods.

BUILDING INCLUSIVE COMMUNITIES
Ali Yellop is one of the directors of horticultural business Grow2Know, a social enterprise birthed in the wake of the Grenfell Tower fire, using horticulture to heal, empower, and educate young people. Together they are changing the narrative and breaking stereotypes of what it is like to be a gardener and what gardeners look like.
Ali sees community growing as a chance to break the London norm of isolation and relinquish the control we strive for. She recognises how returning to the land taps into natural rhythms, bringing a deep appreciation of the land we stand on, its history, and importance of the food we eat. "When people plant things, they see a world bigger than themselves. They see something that came before them and will come after them."
She feels the more young people get involved in creating food spaces, the more respect they will have for them and the more inclusive they become.

PREPARING FOR A SUSTAINABLE FUTURE
Creating a relationship with food is vital to tackling the climate crisis and building a better food system. Driven by this, Celia Briseid wants to connect her generation with food growing. "Food is at the core of everything we do," she says. "We want to engage students and young people with it."
Until recently, Celia managed Roehampton University's Growhampton project, creating growing spaces across the university, where students have their first taste of independence, choice, and purchasing power. Celia explains it's also a space for exploration, which shapes their opinions of the world and she believes growing is an opportunity to reconnect with nature and food, creating conscious consumers, something they take through their lives. "All it takes is planting the seed."
Other young people are finding food growing through climate issues. Gabriele Rizzi is one example; a photography graduate and ex-fashion industry worker who saw how important the food system was to our climate and society. This led to an internship at Aweside Farm, through Feedback's EcoTalent scheme, which is helping young people to break into an otherwise inaccessible sector.

BREAKING DOWN BARRIERS
There are still barriers for young people within the food and farming sector. Ali points to a lack of visibility, in terms of age and cultural diversity. To address this, she advocates for urban gardens linked with universities and solidarity projects, as she saw during her time in Mexico City.
Gabriele highlights the need for paid opportunities, like Feedback's EcoTalent internships. James Turner, who heads up the programme at Feedback's agrees: "There is such a wealth of creative energy, knowledge and passion in young people from backgrounds typically not represented in the sector," he says. "It's time that organisations and others in positions of influence, recognise this potential and start celebrating and investing in this young talent."
Want to get involved with a garden near you? Find out whether your local community garden is running activities and open days during #UrbanHarvest2021 between 23-29 September.
Check out Capital Growth's training programme for some fantastic online and in-person workshops to help you up your growing game.

Published 13 Sep 2021
London Food Link: London Food Link brings together community food enterprises and projects that are working to make good food accessible to everyone in London to help create a healthy, sustainable and ethical food system for all.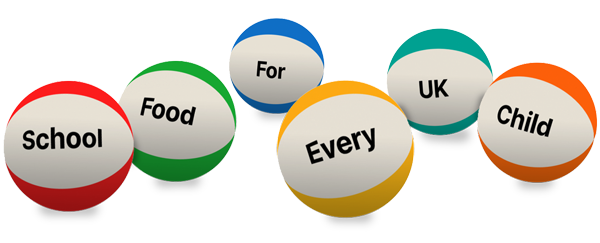 Ask your MP to end the school food postcode lottery now
Support our work
Your donation will help support community food initiatives and enterprises to thrive as part of a more sustainable food system.