Maddy Coffey heads to EN_FOOD the revolutionary Civic centre restaurant who have transformed their menu and achieved a three-star rating from the Sustainable Restaurant Association.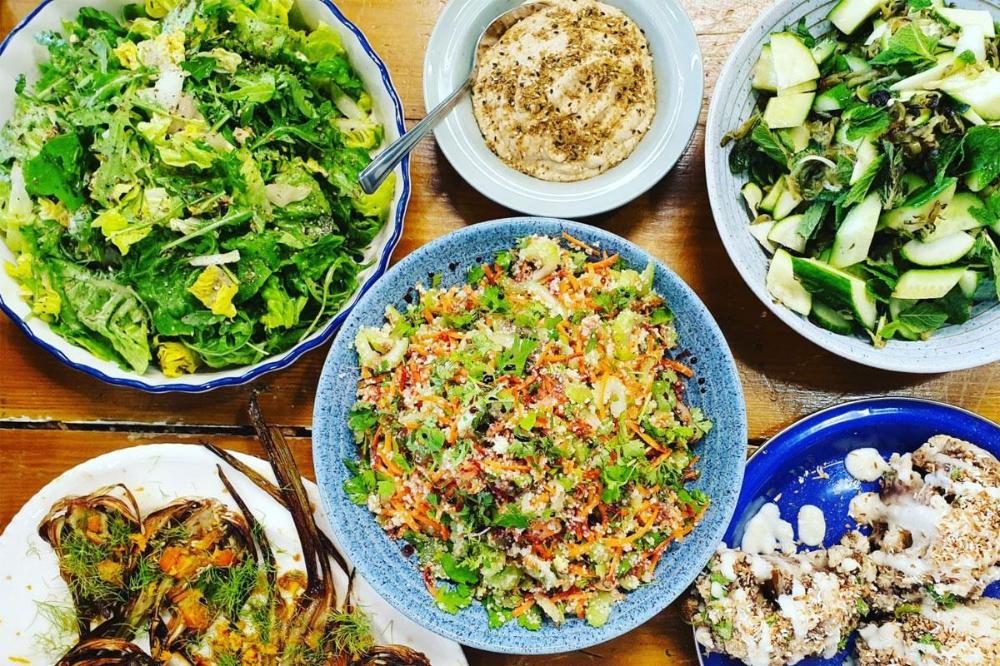 EN_FOOD
Drenched and hungry, I'm questioning my life choices – seeking shelter in unlikely places is the story of my June so far. Thankfully a cosy Enfield hub, The Dugdale Arts Centre, offers me warmth and refuge on this damp summers day.
Owned and managed by the Enfield council, the building hosts an impressive amount of spaces, a museum, art gallery and theatre that all hold regular events for locals to enjoy – though today, I'm here to check out its newly-refurbished EN_FOOD café.
EN_FOOD is a sustainability project that began in 2017 with the aim of revolutionising the food service within Enfield Council. The project quickly gained recognition in the sphere, earning a top rating by the Sustainable Restaurants Association and acknowledgement from the Mayor of London at the Good Food for London Awards. So there I found my soggy self, wanting to find out what all the fuss was about.
Sat at my 'Made By Reclaimed' table, sipping a chilled Cheyworth Velley pressed juice, I peruse the menu. 'Croque Monsieur, Grilled Turkish Gözleme, Homemade Pizza 'al Taglio' of the day' to name a few. I'm suddenly transported very far from any council building I've ever found myself in.
The man behind the mission and head chef here at Dugdale, Ben Murphy, sits down to take my order and have a chat about this new addition to the Enfield culinary and community scene.
I go for the Homemade Chorizo Sausage Roll with Seasonal Chutney, a selection of the beautifully presented, Ottolenghi-esque, trio of salads served with homemade hummus and I just couldn't resist adding the Organic Leek and Mature Cheddar from the Luxury Soughdough Toasties selection to my order.
Ben's passion for good food is infectious and discovering the thought behind every detail of Dugdale is warming. From the upcycled décor made from fallen tree branches from a local park, to the culturally diverse menu inspired by the range of ethnicities that make up the Enfield community, I immediately grasp this is more than just another eco-dining experience. Ben agrees,
'This is not just about environmental sustainability. Social sustainability and general community enrichment are at the heart of what we do.'
My toastie is made, my food is plated up and my locally brewed craft ale is poured. The salads are a vision, dotted with edible flowers and a range of organic green delights from the local Forty Hill Farm – less than a kilometre away. Sweet tones from the apples, a fresh crunch from the mangetout, and a sweet undertone of sesame – suddenly it feels like summer again.
The sausage roll is delicious and quickly quashes any scepticism I had towards un-cured Enfield-made chorizo,– I think it's actually the best chorizo I've ever eaten. Packed in light and fluffy pastry the meat is rich – almost buttery – with smoky Spanish paprika melting through.
The three plates slowly begin to clear, and my appetite dwindles. The toastie was luxe by name and by nature, it was perfectly indulgent. My eyes were somewhat ambitious however, so I opt for a takeaway box – strictly compostable of course.
Currently open between 8am-4pm, Ben fills me in on plans to extend the café's presence into the evenings. From tapas nights to pre-theatre dining which will allow the 9-5 city-workers in on what currently feels like Enfield's best-kept secret.
I for one challenge anyone to find a trendier council building in London with menu that is as thoughtful as EN_FOOD.
---
www.dugdalecentre.co.uk/page/en_food-cafe-and-bar
Check out other Good Food Reviews and places Around Town
Published 5 Aug 2019
London Food Link: London Food Link brings together community food enterprises and projects that are working to make good food accessible to everyone in London to help create a healthy, sustainable and ethical food system for all.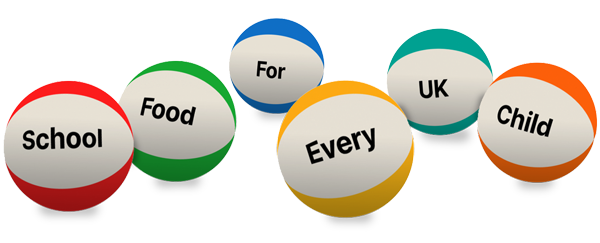 Ask your MP to end the school food postcode lottery now
Support our work
Your donation will help support community food initiatives and enterprises to thrive as part of a more sustainable food system.