Eco-chef Tom Hunt delves into the origins of one of our favourite legumes, chickpeas, and shares a recipe from his sustainability focussed restaurant Poco.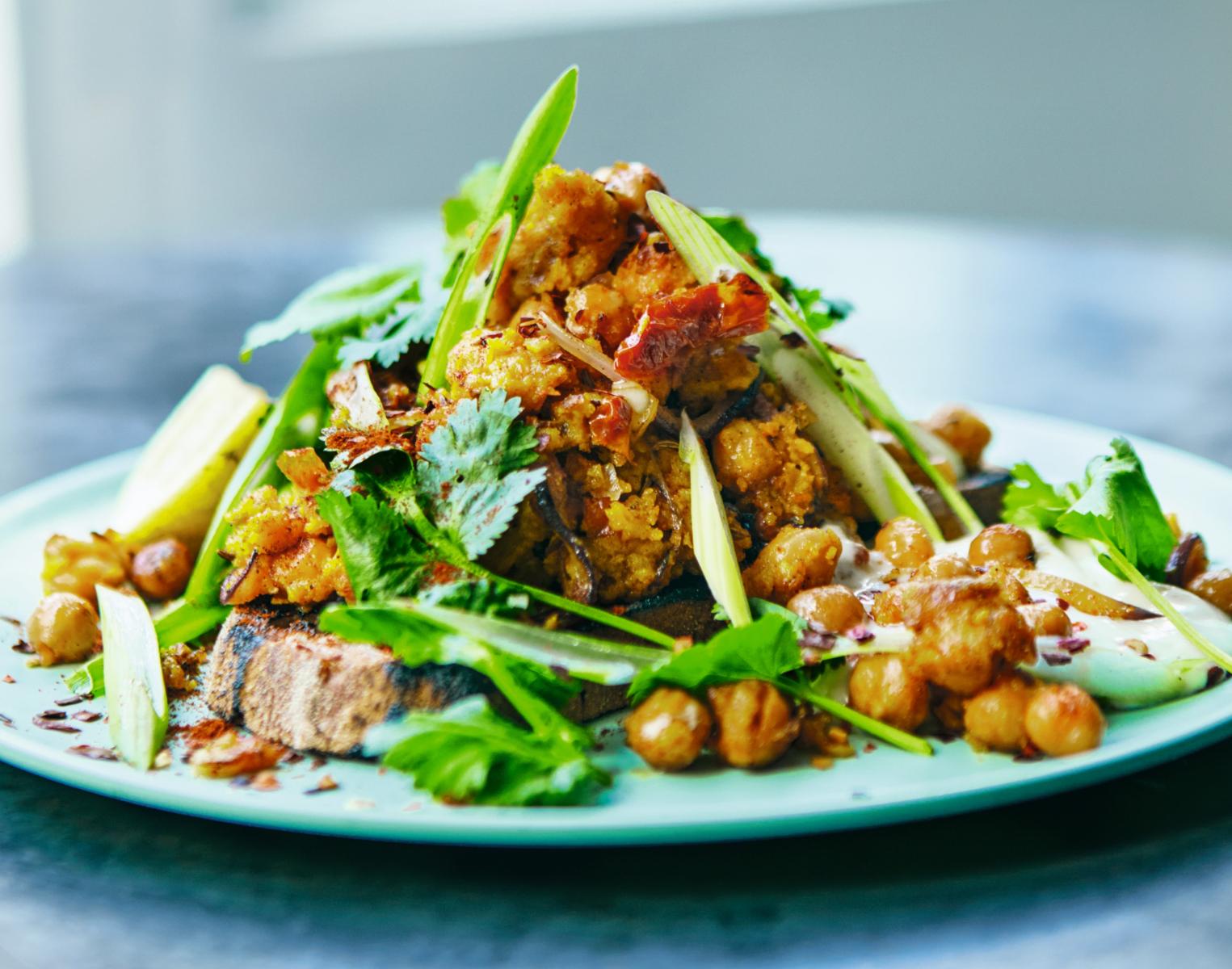 Harissa chickpea scramble taken by Jenny Zarins
Chickpeas are one The Eight Founder Crops that mark the beginning of agriculture on our planet. Four legumes – chickpeas, bitter vetch, lentils and peas – three cereals – barley, einkorn and emmer wheat and one seed – linseed – were first cultivated during the Neolithic Era in the Fertile Crescent, a small region in the Middle East that was home to the earliest human civilizations. Today this leguminous crop is still loved by many and grown all over the world, even here in the UK, with the first field scale grown crop harvested this summer by farmer Henry Raker in conjunction with British bean and pulse legends Hodmedods.
This recipe is inspired by a dish served at my favourite brunch place in Brooklyn, New York, called Five Leaves. The chickpeas, batter, spices and tomatoes are all fried together to form a grand mess – brunch heaven! We've served a version of Harissa scramble at our restaurant Poco in Bristol since we opened. This is a plant-rich version, made using 'besan' or chickpea flour instead of eggs.
Harissa chickpea scramble
Serves 2

85g 'besan' or chickpea flour, mixed with 100ml water to form a batter ideally 1–8 hours before making the dish.
½ tbsp apple cider vinegar
¼ tsp baking powder
½ tsp ground turmeric
glug of extra virgin olive oil, for frying
½ small red onion, finely sliced
120g cooked chickpeas or other cooked beans
1 garlic clove, roughly chopped
½ tsp cumin seeds
½ tsp smoked paprika
20g sun-dried tomatoes, roughly chopped, optional
To serve (optional):
Thinly sliced wholemeal bread, yogurt, toppings of your choice (e.g. sliced spring onions, dried chilli flakes, fresh coriander leaves, lemon juice)
Stir the vinegar, baking powder and turmeric into the chickpea flour batter and set aside.
Heat a frying pan with a glug of oil over a medium heat. When hot, add the onion and chickpeas or beans and cook for a couple of minutes, stirring occasionally. Next add the garlic, spices and sun-dried tomatoes, if using, and fry for a further 2 minutes, stirring continuously.
Pour the chickpea flour batter into the pan and wait for 20 seconds for it to begin to set before scraping the bottom of the pan with a spatula. Repeat this process every 20 seconds, scrambling the mixture each time and taking care it doesn't catch or burn.
Serve hot, either on its own or on bread with yogurt and your chosen toppings.
Check out other receipes in the series including Tom's Pulp Fiction Burger and Spiced Cauliflower with Tahini
This recipe is from Tom Hunt's 'Eating for Pleasure, People & Planet.' Pick up your copy here.
Published 5 Jan 2021
London Food Link: London Food Link brings together community food enterprises and projects that are working to make good food accessible to everyone in London to help create a healthy, sustainable and ethical food system for all.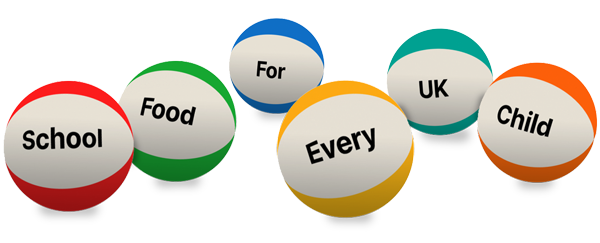 Ask your MP to end the school food postcode lottery now
Support our work
Your donation will help support community food initiatives and enterprises to thrive as part of a more sustainable food system.