Our resident Urban Kitchen Gardener Tom Moggach is back with ways to brighten up your day with forced rhubarb.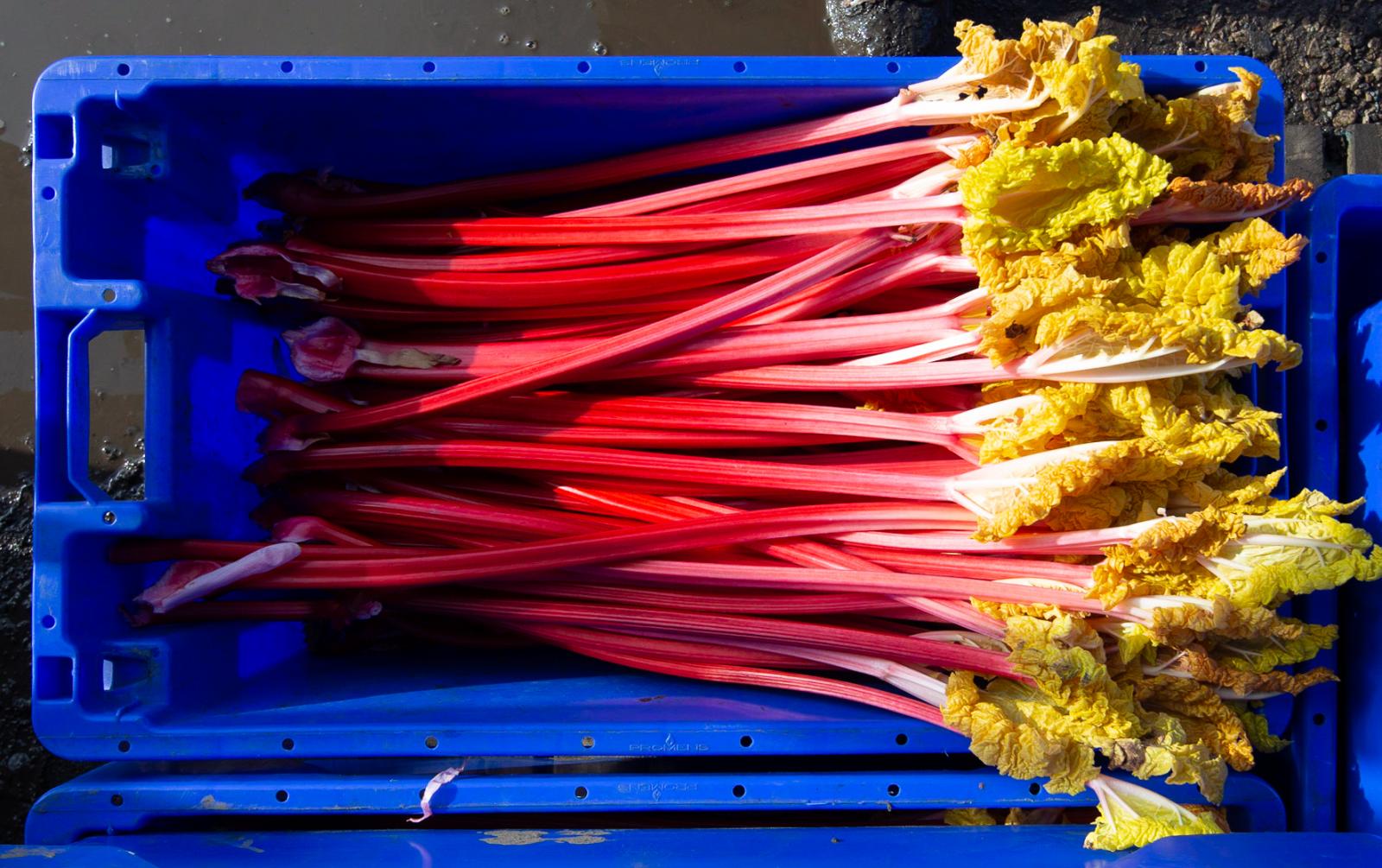 Picture: Tom Moggach
The dazzling neon-pink of forced rhubarb is a wonder - and lifts the spirits in these winter months. Some lucky souls grow their own; or treat yourself to some from forcing sheds of the Rhubarb Triangle in Yorkshire, where the absence of daylight tricks the plants into believing it's spring and time to grow.

Five ideas for rhubarb
Pair cooked rhubarb with oily fish such as mackerel or fatty cuts of meat - duck or pork belly is ideal.
Poach the stems in a sugar syrup, infusing the syrup with spices such as vanilla, stem ginger or star anise.
Try in crumbles, muffins, trifles or a frangipane tart.
Use in sorbets, jellies or ice cream.
If you're feeling adventurous, note that rhubarb is used in some savoury Persian recipes, too. Search for the meat dish 'Khoresh Rivas' online and give it a go!
Recipe for baked forced rhubarb
This is a simple method for cooking forced rhubarb. This can be served hot or cold. Lovely with custard as a dessert or granola for breakfast.

Cut the rhubarb into equal lengths, then arrange in a single layer in a baking dish. Sprinkle with plenty of brown sugar, add a splash of orange juice then wrap tightly in foil. (Some optional chopped stem ginger adds a gentle heat). Bake at 180°C until the rhubarb is tender but still holds it shape - around 20-25 minutes.
For more cooking tips check out Tom Moggach's book 'The Urban Kitchen Gardener: Growing and Cooking in the City.'
Take a look into Tom's career to date and read his Roots To Work Interview. Or explore the best ways to cook squash.
Published 2 Feb 2021
London Food Link: London Food Link brings together community food enterprises and projects that are working to make good food accessible to everyone in London to help create a healthy, sustainable and ethical food system for all.
Support our work
Your donation will help support community food initiatives and enterprises to thrive as part of a more sustainable food system.