Capital Growth volunteer Tania Han digs into emerging partnerships that aim to bring the professions of food growing and cheffing closer together and provide opportunities for better supply chains.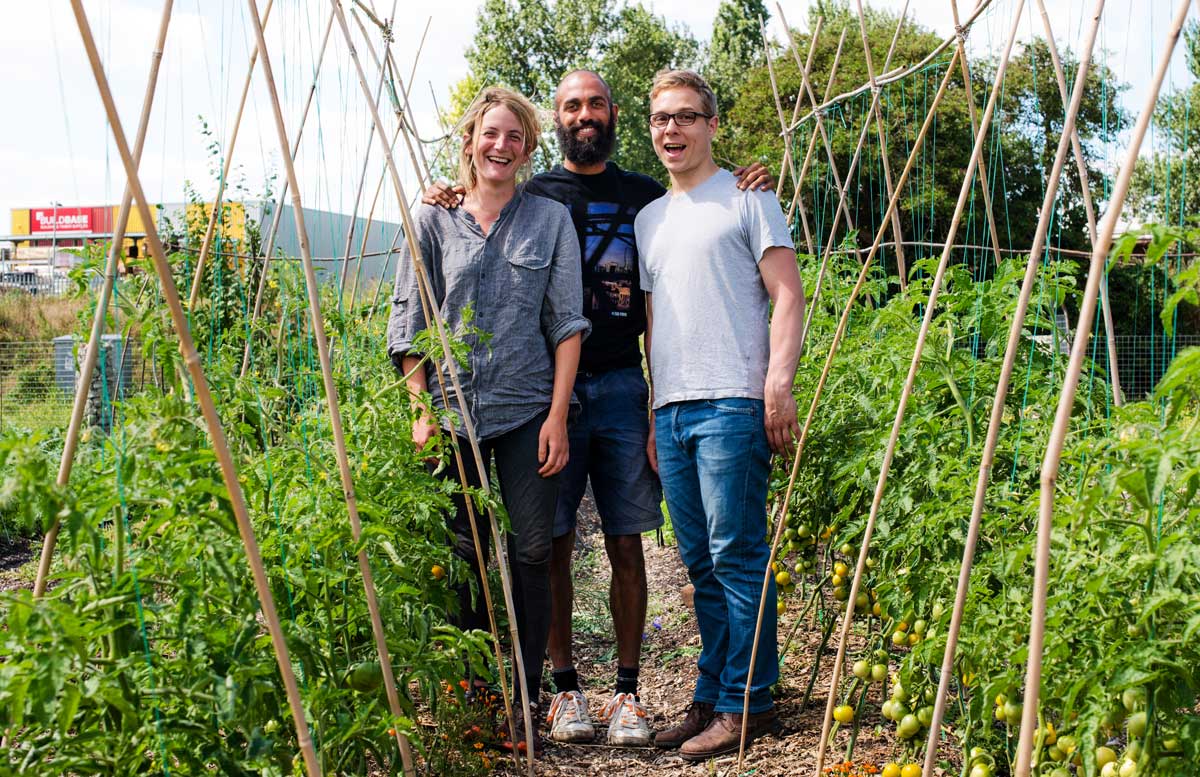 Photo by Tania Han
Cooking and agriculture are inextricably linked but, with an almost instantaneous, year-round supply of produce from around the world, this link can sometimes feel tenuous. Chef Supported Agriculture (CSA) is a relatively new model in which a restaurant pays a grower to set up and maintain an offsite garden and in return receives all produce grown there for use in the kitchen.
Inspired by the concept of Community Supported Agriculture, where groups of people share the risks and rewards with farmers, CSA is championed by north-east London co-operative growers, Organiclea. It provides a reliable, year-round income for growers and allows the restaurant to serve fresh, locally-grown veg, herbs, salads or fruit.
Close connection
Since 2016, the Michelin-starred Clove Club in Shoreditch has been funding such a kitchen garden. Farook Bhabha, a graduate of Organiclea's Farm Start programme, and Rosie Jackson, spend a day a week at this thriving plot on Marsh Lane, usually with a member of the kitchen team working alongside.
The restaurant benefits greatly from this model, according to head chef Chase Lovecky. "We try to have one of the team here each week. Some of us have never grown before so it's great to see where the food comes from," he said. "We can source things like edible flowers very cost effectively and as the space is in London, it makes it very easy for us to pop by and see it." Meanwhile, Farook sees the main benefits as financial stability, low food miles and a close connection with the restaurant.
Creativity on and off the plate
Not far from Marsh Lane, fellow Organiclea alumni Alok Shah and Mathilde Newman have established WalthamGrow in a disused residential garden. There they grow salads, herbs and heritage vegetables in a project funded by Marmelo Kitchen, which operates a catering business and restaurant. WalthamGrow has limited space and concrete foundations under its beds, so they currently grow shallow crops but plan expansion into other crops as the space evolves.
The chefs and growers work closely to ensure that they can be responsive to needs of the kitchen and the challenges of the garden. Growers have the flexibility to experiment with growing more unusual ingredients, like nasturtiums and chrysanthemums, which helps foster the chefs' creativity in the kitchen. When I visited, surplus onions were destined for dining room decorations. This creativity on and off the plate brings repeat customers to restaurants, which in turns creates more demand for the produce.
Like any working relationship, there are challenges to be addressed. Mathilde said, "It's really important to work with the chefs to set expectations and ensure awareness of seasons, growing time and space restrictions. We have limited time on-site so adequate measures like improvised irrigation systems are required for the spaces to function in our absence."
Circular food economy
The restaurants take everything the garden produces and kitchen waste is returned for composting, returning nutrients to the soil and plants – another great example of the circular food economy in action!
With increased focus on where our food comes from and the rise of farm-to-table dining, Chef Supported Agriculture seems a promising alternative for restaurants looking to improve the sustainability of not only their ingredients but also their relationships with growers.
---
Find out about Farm Start and Chef Supported Agriculture at www.organiclea.org.uk
Find a local food growing project or training through our Capital Growth network, or get involved in the Big Dig Day on Saturday 27 April 2019. #BigDig2019
Published 14 Mar 2018
London Food Link: London Food Link brings together community food enterprises and projects that are working to make good food accessible to everyone in London to help create a healthy, sustainable and ethical food system for all.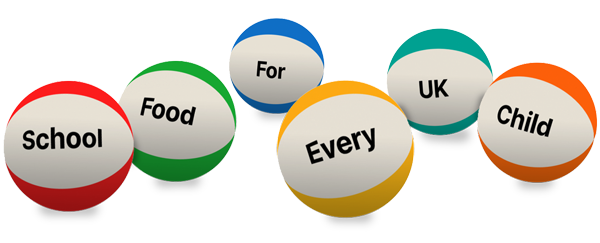 Ask your MP to end the school food postcode lottery now
Support our work
Your donation will help support community food initiatives and enterprises to thrive as part of a more sustainable food system.