Age-friendly Volunteering in Community Food Gardens
21/09/2020 10:30 11:30
Capital Growth and Ageing Better led a webinar to discuss the importance of age-friendly and inclusive volunteering in the context of their recently-launched Growing Connections guide.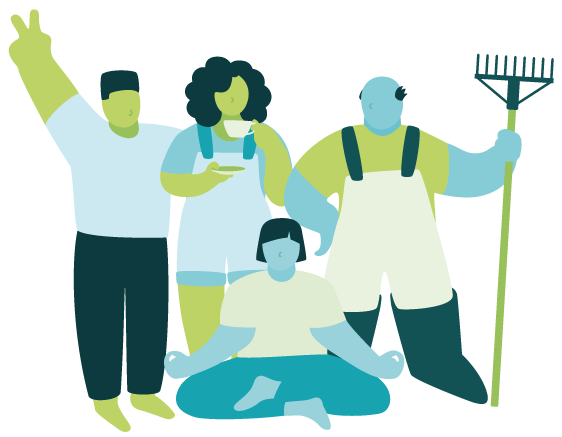 You can hear the coversation that took place on Monday 21st September with Capital Growth, Ageing Better, Hackney Herbal and Whestone Community Garden.
The speakers introduced the recently-launched Growing Connections guide and toolkit which promotes inclusive and age-friendly volunteering in community food gardens.
The gardens shared their experiences of their involvement in the project and why an inclusive approach to community food growing and volunteering is so important and now in particular in the context of Covid-19.
---
21/09/2020
Capital Growth
SHARE
---
Capital Growth: The Capital Growth campaign, run by Sustain's London Food Link offers practical and financial support to communities around London to help more people grow more food, and to have greater access to land and growing spaces for community benefit. The Capital Bee project, part of Capital Growth, seeks pledges to promote bee-friendly behaviour, and supports establishment of community beehives.