The SAUCE database has been compiled to help you explore the potential of social enterprise. It is packed with information with over 240 organisations listed.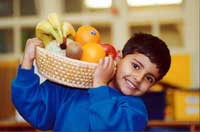 You will find information about organisations that can give advice and practical support on a range of topics including, accountancy, business support, funding & finance, training, legal and constitutional matters, mentoring and more. There is also information about funding bodies and programmes, relevant publications, toolkits, and other useful websites. There are also lists of Enterprise Support Agencies, Consultants or Advisors specialising in social enterprise.
If you do not find the information you are looking for please contact the food access network at Sustain.
Share
Get updates
Menu
Support our charity
Donate to enhance the health and welfare of people, animals and the planet.