The UK's food supply chain has become inefficient, unfair, and inflexible therefore unable to cope with the shocks increasingly being imposed on it. Our evidence shows that huge amounts of money are extracted out of the system as costs and profits. The data in our Unpicking Food Prices report (deliberately using data from before the Ukraine invasion) showed that farmers often receive less than 1% of the overall profit, with farm businesses relying on income support payments from Government.
The UK relies on importing food and feed from countries experiencing water scarcity and that are vulnerable to climate breakdown. Food supply is increasingly fragile to global economic and geopolitical issues whilst failing to deliver dietary health and protect the farmed environment. Worker access is an issue as jobs in the food supply chain are often low paid and precarious.
We recommend the UK Government takes a much more joined up approach to food supply to ensure it is sustainable and fair. The Fair Dealing codes of practice for each sector must be introduced by the end of 2024, with a properly resourced and funded regulator, who has the powers to enforce them. A new body is needed to tackle problems of low wages and poor worker conditions. Finally, we need a strong shift in policies to deliver a more diverse, resilient supply chain network, including investment, advice, planning and fiscal measures.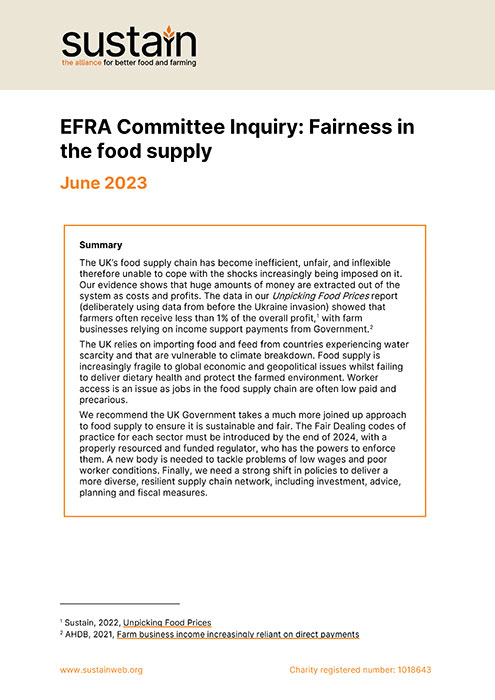 Sustain evidence to the EFRA Committee on supply chain fairness
8pp - 2023 | 184Kb
Published 23 Jun 2023
Sustain: Sustain The alliance for better food and farming advocates food and agriculture policies and practices that enhance the health and welfare of people and animals, improve the working and living environment, enrich society and culture and promote equity.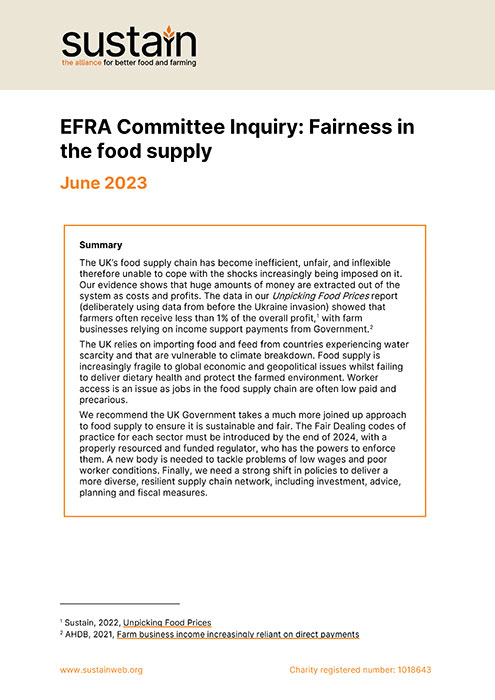 8pp - 2023
184Kb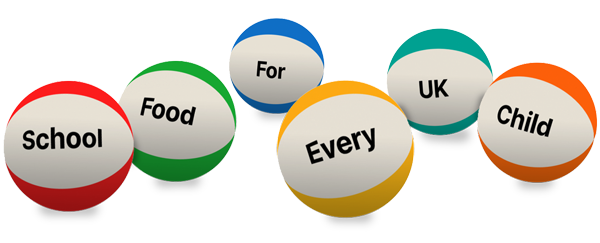 Ask your MP to end the school food postcode lottery now
Support our charity
Donate to enhance the health and welfare of people, animals and the planet.