Scottish Government have consulted on their vision and approach to end the need for food banks in Scotland. Read our response.
Scottish Government consulted on their national plan to end the need for food banks in Scotland. Their vision and approach outlined plans for a cash-first approach to tackling the root causes of food poverty so everyone had sufficient income to afford and access the good food they need to thrive. Sustain responded to warmly welcome this plan and propose a number of additional considerations for Scottish Government, based on our Food Power programme and Right to Food campaign.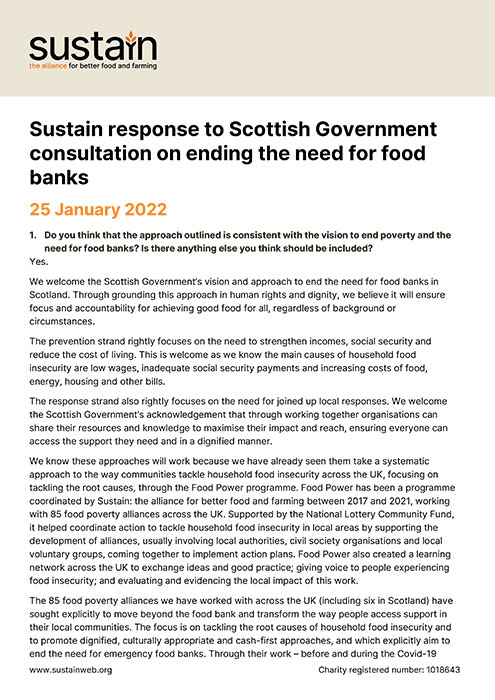 Sustain response to Scottish Government consultation on ending the need for food banks
4pp - 2022 | 90Kb
Published 27 Jan 2022
Sustain: Sustain The alliance for better food and farming advocates food and agriculture policies and practices that enhance the health and welfare of people and animals, improve the working and living environment, enrich society and culture and promote equity.