This toolkit provides a useful overview and top tips of how you can improve the yield of your growing site.
Developed as part of the Growing a Million Meals for London campaign the document is split into six sections –
Managing your growing sites
Designing your growing space
Crop rotation and useful growing techniques
Looking after your soil
Crop selection and protection for healthy yields
Keeping costs down.
It has been designed to be used alongside the Harvest-ometer, Capital Growth's online tool to help record your yield and has simple assessment questions so you can review your project and identify areas for improvement.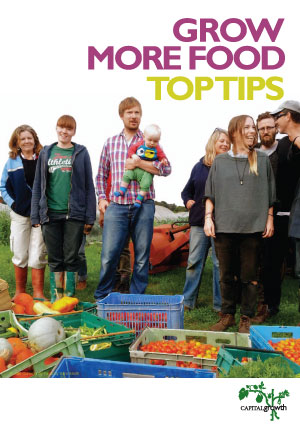 Grow More Food: Top Tips
2014 - 20pp | 3481Kb
Published 15 May 2014
Capital Growth: We believe everyone should have the opportunity to grow food as part of a healthy, resilient food system and we are working with our network of growers in London to make this happen.