This new briefing "A Green and Pressured Land - making sense of the many competing demands for rural and peri-urban land" looks at the many pressures on land in the UK and our use of land overseas, including the impact of agriculture and the types of food consumed.
The briefing illustrates the very many current competing demands on land now - from golf courses to animal feed - and future new demands due to climate mitigation, changing consumption and the need to reduce our global footprint. Do we need to make more, or less space for those uses?
This briefing focuses on the ways the UK farming systems and land management could be developed to meet the food, environment, and health challenges ahead, noting that this is also highly charged politically. Devolved nations all have land use strategies and so England, with no overall framework or coherent approach is lagging behind. There are 8 recommendations that arise from this work including the need for all organisations, agencies, political parties and researchers to consider the whole land requirement and impacts when suggesting new land uses.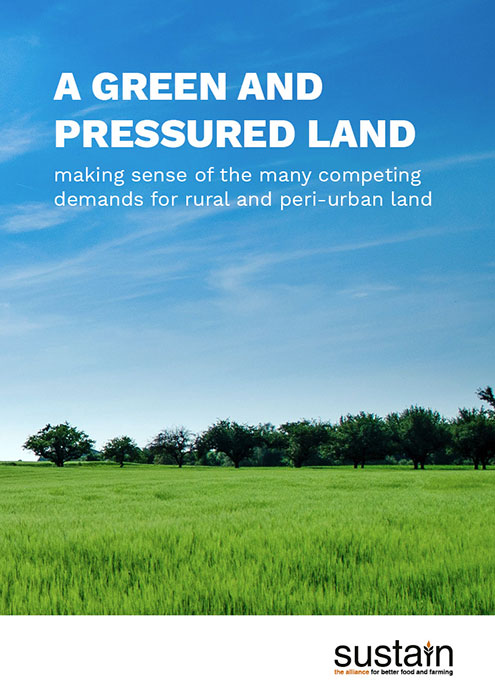 A green and pressured land: making sense of the many competing demands for rural and peri-urban land
30pp - 2020 | 1327Kb
Published 3 Jun 2020
Sustain: Sustain The alliance for better food and farming advocates food and agriculture policies and practices that enhance the health and welfare of people and animals, improve the working and living environment, enrich society and culture and promote equity.