Questionable loaf advertising: An uphill struggle
On 5 June 2019, Real Bread Campaign coordinator Chris Young submitted a complaint to the Advertising Standards Authority about an industrial loaf ad.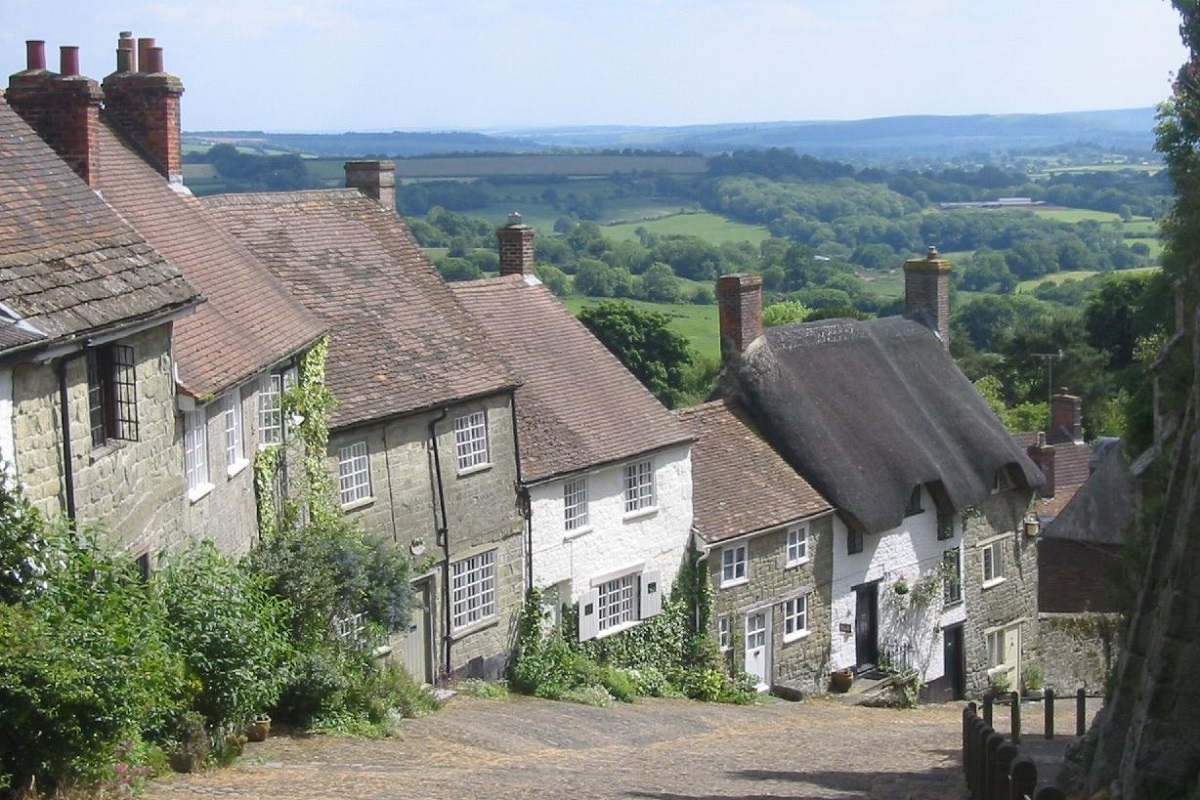 Chris Young commented: "To me, this advert screams 'hey, look at this small, local, traditional bakery. That's us, that is! We're basically still the same company, making the same stuff in the same way as we've always done.' As with many previous complaint rejections, to me the ASA seems to be saying 'we know this advert isn't a totally accurate representation of a company, its products or practices but it we reckon it can't mislead anybody as everyone else knows that, too.'"
He added: "I am at a total loss as to how the ASA think this is okay and wonder if the decision has anything to do with the embarrasment it would cause if the advertising industry's self-regulatory body was to rule that an ad of which it is so proud is in fact misleading."
The following is the complaint (ref A19-1027963) in full, followed by the ASA's response, received on 3 September.
The complaint
The Real Bread Campaign believes that 'The Bike Ride' AKA 'The Boy on the Bike' (broadcast, on the Hovis website and YouTube channel) is likely to mislead consumers and is in breach of rules 3.1, 3.2, 3.5 and 3.9 of the BCAP Code.*
The advertisement depicts a craft/artisan baker and his small, traditional bakery's Real Bread being delivered locally by a boy on a bicycle. The advertiser makes a direct connection between this and Hovis Limited using a product image from its current range and the claim 'as good today as it's always been.' The version of the ad on the Hovis website claims that Hovis contains 'many more times wheat germ than ordinary bread' and that Hovis is, more specifically, 'as good for you today as it's always been.'
The truth of the matter is that Hovis, its products, recipes, methods of production and distribution are all fundamentally, materially different from in brand founder Richard 'Stoney' Smith's day. They have in fact all changed fundamentally within living memory of older members of the audience for this ad. We believe that the comparative 'as good [for you] today as it's always been' claims are, at best, presenting a subjective opinion as an objective statement that the advertiser does not, and cannot, substantiate.
In the decade since the Real Bread Campaign was launched we're confident that, in general, consumer awareness that no all loaves are created equal has progressed and improved. We believe that more people understand that some methods of production and distribution might be better than others for local communities and economies; health and wellbeing; and (subjectively) taste. We therefore believe that the advertiser making such a direct link to 'the good old days' and simultaneously using imagery that blatantly invokes a sense that Hovis is still in any way a traditional, local craft bakery at heart, rather than a multinational ultra-processed industrial food manufacturer, and ask if it might even be an abuse of trust.
Material information omitted from the advertisement includes that the multinational Gores Group and Premier Foods fabricate loaves under their Hovis brand by a variant of the Chorleywood Process in large, centralised factories, not in small, local bakeries. In addition to wholemeal flour, water, yeast and salt, the industrial process used by Hovis to manufacture the pictured ultra-processed 'wholemeal' loaf involves the addition of caramelised sugar, added wheat protein, refined wheat flour (prohibited as an ingredient in wholemeal loaves by the Bread and Flour Regulations 1998), soya flour, palm oil, rapeseed oil, calcium propionate, diacetyl tartaric acid esters of mono- and diglycerides of fatty acids (AKA DATEM), mono- and diglycerides of fatty acids, and ascorbic acid. Hovis declines to confirm or deny whether it also uses additives it deems to be 'processing aids' and so is not legally obliged to declare. A number of studies in recent years have linked ultra-processed foods to increased health risks and questions hang over additives used by industrial loaf fabricators. For example, as reported in The Harvard Gazette in May 2019: 'propionate may act as a "metabolic disruptor" that potentially increases the risk for diabetes and obesity in humans.'
The additives; the high-speed 'no-time', computer-controlled automated manufacturing process that eliminates potentially beneficial fermentation time; and just-in-time long-distance distribution are fundamentally, materially different from the additive-free recipes; wellbeing-enhancing artisan skills; face-to-face personalised shopping experience; and low-carbon, pedal-powered local distribution a traditional bakery of the type depicted would use to craft and deliver Real Bread and help to support more local jobs per loaf in their local communities. We believe that, collectively and individually, these fundamental material differences mean that Hovis is no longer as good as it once was and that the ad is likely to mislead.
The response
3 September 2019
Thank you for your patience whilst the ASA Council considered the Hovis "Boy on a Bike" advert.
Further to my previous email, we asked them to look at the issues you raised. After careful consideration, however, they have decided that no further action should be taken this time. Please find more information below.
Your complaint
You explained that you consider this ad to be misleading because it implies a method and scale of production that is not true of Hovis's current bread range, and that the claim "as good today as it's always been" misleads the consumer because production processing aids are included that have been linked to health issues. You also challenge the claims "many more times wheat germ than ordinary bread" that appears on the ad on the Hovis site.
You kindly directed me to the source of the claim "many more times wheat germ than ordinary bread" which we did not put to Council. I note that this appears on the Hovis website, in a timeline of "our bread, our brand, and our story" and appears in 1973 where it can be heard on the "original" Ridley Scott version of the Boy on the Bike ad. For this claim, the ASA is not entitled to take action; this is because we consider this material to be 'heritage advertising' by Hovis, the ad is not part of their current promotional strategy and is placed in an appropriate context. For this reason we will not be taking this aspect of your complaint further.
Our rules
Advertisements should contain nothing that is likely to mislead. We base our decisions on the content of the ad, when and where it appears, the audience and the type of product or service being advertised. This article explains more about how we assess cases in this area https://www.asa.org.uk/news/bad-taste-or-offensive.html.
The ASA Council's decision
Council understood that the ad was a re-mastered version of one that first aired in 1973 and had been listed as the "nation's favourite ad" in viewer polls. Notwithstanding viewers who remembered the ad in its original form, Council considered that viewers today would understand the ad to be reflecting a nostalgic bygone era and understand this to be representing the provenance of the brand. Council did not consider however, that viewers, who were likely to be familiar with the Hovis brand, would misinterpret the ad as depicting the advertiser's current means or scale of production.
Council noted the inclusion of the phrase "as good today as it's always been". However, they considered that, in the context of this ad, viewers were unlikely to interpret the claim to mean that the ingredients of the product had not changed since post-war times, but rather that the advertiser continued to produce bread that met the needs of the consumer with the same brand standards and values that it had had when it began producing bread. Council therefore concluded that consumers were unlikely to be misled by this ad into thinking that the product, the company and its methods, were unchanged, or that Hovis Ltd was an artisan, local brand and therefore the ad did not break the rules for the reasons suggested.
Action taken
We have made the advertiser aware of the issues that you brought to our attention in case they wish to take on-board the information provided when creating their ads in the future.
Although we won't take further action this time, we will keep a record of your complaint for reference in our future assessments. We will also take your complaint into account in our regular, proactive 'intelligence gathering' sweeps, where we analyse a range of information – including complaints made to us – to report on issues, even when they have not broken the advertising rules, that have caused concern.
---
As the complaint was not passed to the ASA council for an official ruling, details of this case will not be published by the ASA.
---
SHARE