In 2016, Grace Quaye relocated to Western Australia, where she now runs Cariad microbakery from her new home.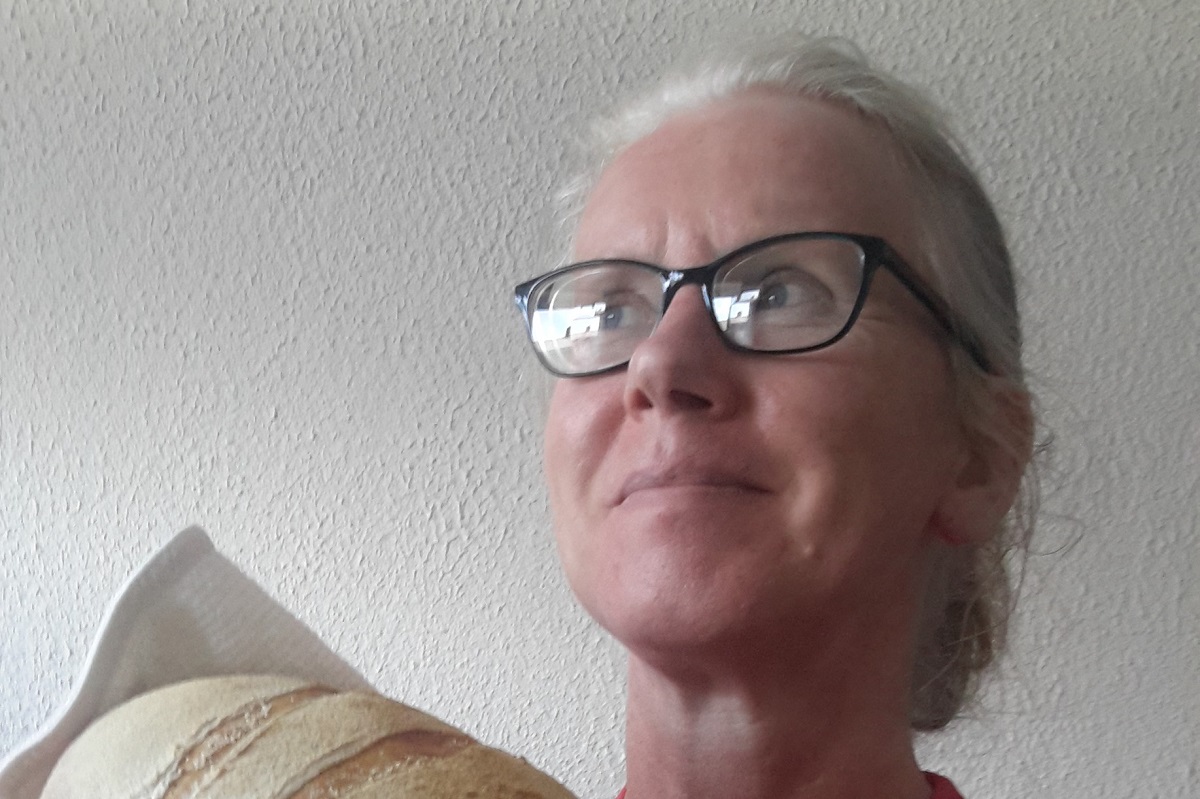 Photo © Janet Groves
It's winter here in Fremantle, where it's 23°C outside and I have just finished my Saturday morning bake. This time three years ago, you would have found me in the UK, a somewhat frazzled NHS worker. Then, completely out of the blue, came the opportunity for my husband to work in Australia and in no time here we were.
My UK qualification was not recognised in Australia without re-qualification. For a long time I had thought about setting up a microbakery but lacked confidence, however now was the ideal, if somewhat daunting, opportunity. I had the advantage of already being an enthusiastic sourdough home baker, having taken a weekend course at Panary with Paul Merry in 2013. Over the intervening years, I baked a lot of sourdough, covering every possible failure and disaster along the way. In 2015 I came across Mick Hartley, 'The Partisan Baker', who runs a microbakery in north Wales. Mick kindly hosted me for two days of baking and provided a fantastic insight into the world of the microbaker. I was totally hooked. However, as is often the way, time passed and I got no further. That was until we arrived in Australia.
In business
Strict Aussie biosecurity meant I could not bring my starter from the UK, so once settled here, I nurtured a new one, named Barry. I decided my USP would be making organic sourdough using flour milled from grain grown in Western Australia. Initially I struggled as the flours were quite different to those I was used to. Whilst honing my skills, I applied to work as a driver for The Organic Collective. I did not get the job but owner Bernie Morrow was very interested in my bread and asked if they could try some. I baked them two loaves and that very same day they placed an order for four loaves. This may not sound much but I was thrilled – Cariad (Welsh for darling or sweetheart) microbakery was in business!
Before being able to supply the bread there were a multitude of things I had to do, including environmental checks, registering as a business and getting insurance. At the time it felt endless, but I was actually up and running in a surprisingly short time. The shop I was supplying was supportive and patient and nurtured my new business skills but I did quickly learn a number of hard lessons, particularly around invoicing and record keeping.
Temperature control
My biggest challenge has been temperature. Summers can reach 38°C and higher. During my first summer here I failed to take the searing temperature fully into account and had some disastrous bakes. I now record temperatures fastidiously and use a temperature calculation formula to control dough temperature. At peak temperatures I use water straight from the fridge and intermittently chill the dough during fermentation. I bake the bread directly from the fridge after overnight retarding. When things go wrong, and they still do, I have to be self-reliant. I seek solutions from a range of Internet resources and reading widely.
Via word of mouth, orders have increased. Genuine sourdough is valued and prized here. I sell direct to customers and to two local organic shops, baking up to 50 loaves a day, two to three times a week, which is a good balance for me. Initially I baked a wide range of breads before establishing what sold best. My current range includes seeded and plain sourdough. I also do a range of smaller winter and summer breads to reflect our beautiful, local, organic seasonal ingredients, such as kalamata olives, lemon and rosemary, courgette and goat's cheese, grape focaccia, pumpkin and feta. I use bannetons for large loaves and boules for speciality breads, with occasional forays into baguettes and free-form loaves. To minimise surplus and waste I only bake to order.
Looking ahead
I make all my bread by hand and have not had the need to buy a mixer yet. I love the feel as the dough develops plus it gives me a good work out. I split the dough into 10kg portions in large plastic containers and use the stretch and fold technique to develop it. I have just bought a Rofco oven, which was a major investment, but it has made life much easier and the bake is much improved. Previously I could only bake six loaves at a time and now I bake 12 large or 15 small loaves at a time.
Though I love using flour from Eden Valley Biodynamic Farm, the next step is to mill my own. I am also investigating using kefir in bread and brewing my own organic stout to use as a soaker. I do occasional baking classes and this is an area I would like to develop further.
Sourdough is a universal currency and has provided me a gateway into my community. I regard many of my customers as friends and feel valued and useful. And the best bit? Having my name under B for Baker in Bernie's address book.
Published 16 Sep 2019
Real Bread Campaign: The Real Bread Campaign finds and shares ways to make bread better for us, better for our communities and better for the planet. Whether your interest is local food, community-focussed small enterprises, honest labelling, therapeutic baking, or simply tasty toast, everyone is invited to become a Campaign supporter.
Support our charity
Your donation will help support the spread of baking skills and access to real bread.