Culture club
How can interacting online create real life community? For a group based at University College Dublin, the answer is by baking sourdough Real Bread and Tweeting about it, says Kalpana Shankar.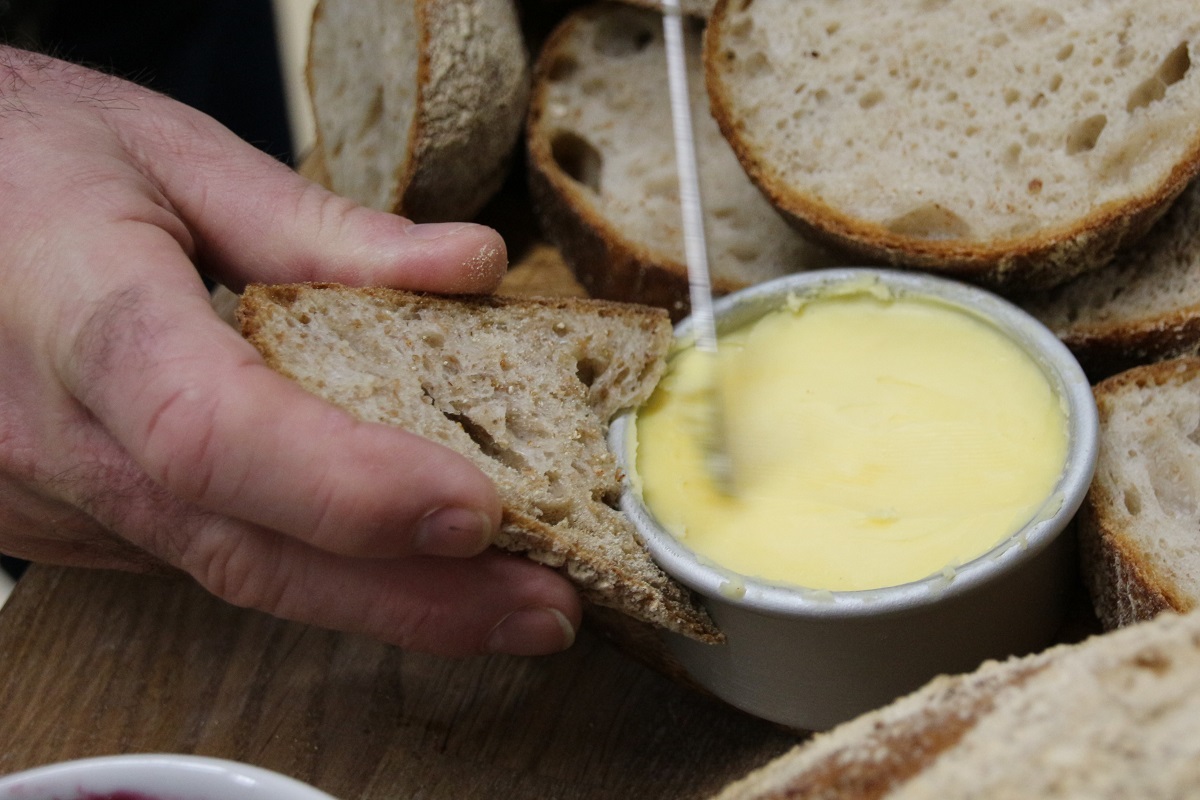 I began tweeting pictures of my (occasionally dire) sourdough loaves in July 2018. Colleagues from University College Dublin (UCD) started tweeting back, photographing their loaves, encouraging and critiquing, and sharing tips and news from the world of sourdough.
Tweet and sour
Somewhere along the way, group member Aidan started using the hashtag #UCDCultureClub. At first, about seven of us were the most active users, but others outside of UCD both in Ireland and elsewhere started paying attention and tweeting pictures of their own loaves. One of the research directors at UCD even let us know about a newly-funded European-wide research network on sourdough technology, though none of us has been asked to join as yet.
Obsessed bakers
In October 2018, a few of us had our first meetup to share our loaves in real life with each other and the 'sourdough curious' amongst our colleagues and friends. Until December 2018, UCD staff and faculty were fortunate enough to have a non-profit, community-run Common Room on our suburban campus, which provided the perfect venue for our meetup. We invited any and all to join us, and along they came laden with loaves, cutting boards, knives, jam, cheese, and butter. Students and colleagues stopped by and walked away with slices of bread, and one lucky recipient even got a jar of sourdough starter one of our group happened to bring.
The lively conversation was about what you'd expect from a group of obsessed bakers: bulk fermentation, baking in Pyrex and cast iron, proving in the fridge versus room temperature, and so on. However, we're academics as well (mostly social scientists and humanities scholars) which means we are passionate about knowledge, some of it quite arcane. Our archaeologists told us about medieval baking ovens and grains, while our literary and art historian colleagues gave insights on bread in literature and art. We met up twice more throughout the semester, getting more attention (and hungry colleagues and students) with each meeting.
The future
We're committed to learning from each other and also from books, classes and online groups. Rebecca and I drove to Tipperary's Cloughjordan Eco-Village, where Joe Fitzmaurice and Julie Lockett run the Riot Rye bakery and offer classes. In the intermediate class, we baked four loaves and significantly upped our skill level. In return, we added poor Joe to our Twitter stream so he can look at our results and critique them.
Two days after our last meeting in December 2018, the President of the university closed the Common Room. Since then then, we haven't scheduled another meet-up (space and time are scarce) but I am confident we will. Until then, we share our photos of #UCDCultureClub bread, pizza, crackers on Twitter as we continue down the addictive rabbit hole of naturally-leavened breads. We've been joking (but only just) about jointly buying a mill and ordering large sacks of flour – watch this space!
---
SHARE