Why the government must hand responsibility for monitoring hospital food to an independent body.
1. Introduction
2. The public has a right to know what's in our hospital food
3. Importance of reliable monitoring of hospital food standards
4. Data about hospital food published by Trusts conflicts with findings of
the Care Quality Commission
5. Are Trusts now being asked to publish less, rather than more, data?
6. Scotland's move away from self-reporting data
7. Conclusion
Acknowledgements
Contact
Glossary
Appendix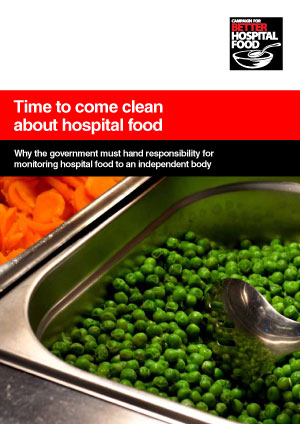 Time to come clean about hospital food
9pp - 2015 | 453Kb
Published 3 Feb 2015
Better Hospital Food: The campaign represents a coalition of organisations calling on the Westminster government to introduce mandatory nutritional, environmental and ethical standards for food served to patients in NHS hospitals in England.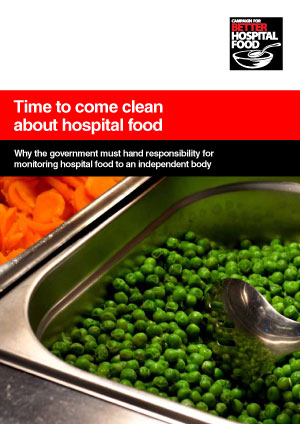 9pp - 2015
453Kb
Action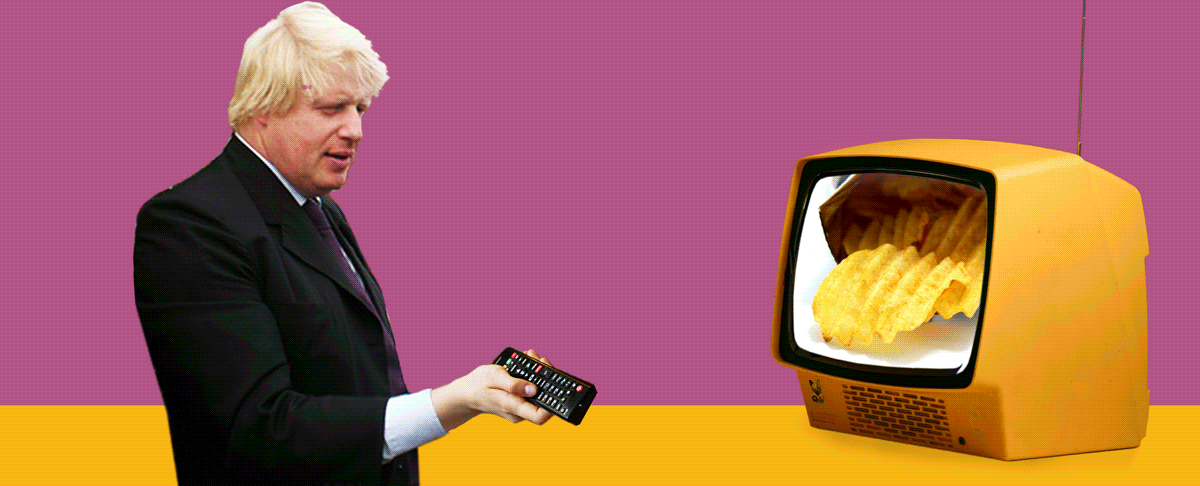 Tell Boris no #ChildHealthUTurn
Support our charity
Donate to enhance the health and welfare of people, animals and the planet.