On 29th June a group of experts attended a roundtable event co-hosted by the Alliance to Save our Antibiotics and the Food Research Collaboration at City University, and chaired by Professor Tim Lang.
Participants consisted of 26 representatives from organic and non-organic livestock and veterinary industries, civil society organisations, retail and foodservice sectors, and policy and health actors. Within the context of the need to dramatically reduce farm-antibiotic use - in order to safeguard human, animal and ecosystem health - the event aimed to identify the major barriers blocking progress and the policies and practices required to overcome these.
Participants
Javier Dominguez, Veterinary Director - Food Standards Agency
Peter Plate DrMedVet MRCVS - Endell Veterinary Group
Gwen Rees BVSc (Hons) MRCVS MVCNZ - PhD Scholar in Clinical Veterinary Science, Honorary Teaching Fellow in Farm Animal Population Medicine, University of Bristol
Dr Georgina Crayford, Senior Policy Adviser - National Pig Association
Daniel Parker, Veterinary Adviser - British Poultry Council
David Finlay, Managing Director - Cream o' Galloway
Howard Revell, Chair - Responsible Health Group for Waitrose Farming Partnership
Sophie Stoye - Eastbrook Farm
Steve Eldridge, Policy Advisor & Communications and Outreach - Veterinary Medicines Directorate
Gwyn Jones, Chairman - RUMA
Peter Melchett, Policy Director - Soil Association
John Isherwood, Head of Sustainability - Pret-A-Manger
Geraldine Gilbert, Principal Sustainability Advisor - Forum for the Future
Richard Young, Policy Director - Sustainable Food Trust
Dr Angela Wright, Head of Science & Education - Compassion in World Farming
Georgia Farnworth, Policy Officer - Soil Association
Phil Hambling, Agriculture Manager - Sainsburys
Coilin Nunan, Scientific Advisor - Alliance to Save our Antibiotics
Emma Rose, Co-ordinator - Alliance to Save our Antibiotics
Prof Tim Lang, Professor of Food Policy - Centre for Food Policy, City University
Dr Victoria Schoen, Research Fellow - City University
Mary Atkinson, Network Co-ordinator - City University
Dr David McCoy, Director - Medact
Haydn Evans - Parceithin Farm
Anna Glayzer, Advocacy manager - Consumers International
Andrew Wasley – Bureau of Investigative Journalism
Sustain annual conference - 8 December

Book now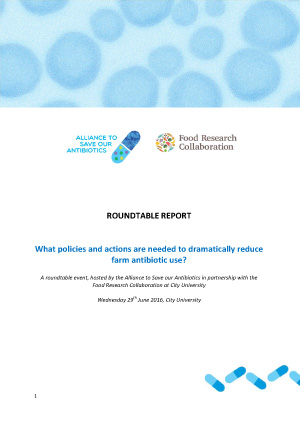 What policies and actions are needed to dramatically reduce farm antibiotic use?
2016 | 307Kb
Published 1 Jul 2016
Sustainable Farming Campaign: Sustain encourages integration of sustainable food and farming into local, regional and national government policies.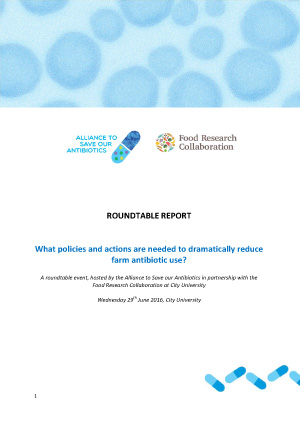 2016
307Kb
Event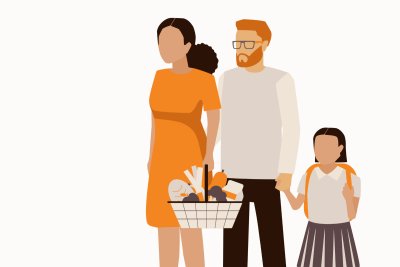 Sustain annual conference - 8 December
Support our campaign
Your donation will help us work with farmers to push for policies to support farming fit for our future.