Areas of Wales with a pre-existing Sustainable Food Places (SFP) food partnership, when compared to areas without, have been able to better co-ordinate the £2.5 million Welsh government food poverty fund.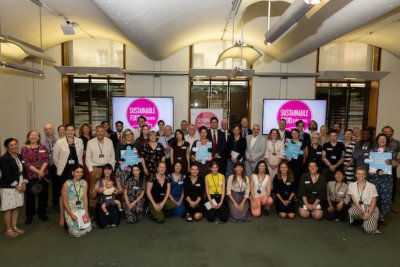 MPs heard directly from food partnerships about the importance of having a food partnership and plan in every local area, and ways to address the rising cost of living at an event in Westminster in July. Credit: Jonathan Goldberg
In 2022, the Minister for Social Justice in Wales announced £2.5 million of funding to support the development of food partnerships and help strengthen those that already exist.
As a result of their progressed partnership development, existing food parterships have been able to immediately put that money to work addressing the root causes of food poverty.
Context:
The Welsh government allocated a £2.5 million fund to support every local authority to develop a multi-sectoral food partnership.
The fund was established to address food poverty, with a specific focus on addressing the root causes of food poverty.
Food partnerships have, in part, been promoted in Wales because of evidence of their effective actions during the COVID-19 pandemic, which built resilience, tackled food poverty and supported long term food systems change.
About 50% of the Welsh population live within an area with a Sustainable Food Places partnership.
Findings:
A comparative analysis of SFP/non-SFP members showed that SFP members were more developed in terms of:

Representation from diverse agencies on the food partnership.
Representation from senior local decision makers, both in and outside of government.
Evidence of the impact of partnership working.
Ambition of workplan objectives.
Technical detail in the work plans.

SFP members were able to immediately and proactively make use of the grant:

They had provisional plans in place prior to the funding announcement and made timely staff appointments, local grant awards and capital spends.
New partnerships have been able to accelerate their work by drawing upon the more established SFP partnerships in Wales.
The essential role of Food Sense Wales and the Sustainable Food Places programme:
Food Sense Wales were pivotal in raising the profile of the SFP approach.
They convened and co-ordinated multiple strands of food work across many local areas.
They created effective links between local level work and national policy.
SFP resources were used by both SFP and non-SFP members to inform their partnership development.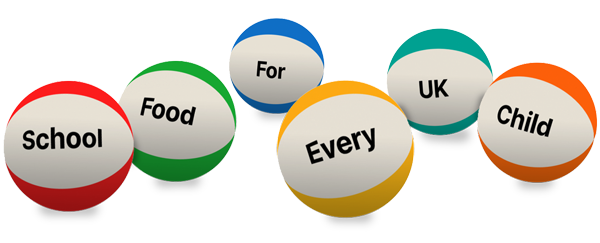 Ask your MP to end the school food postcode lottery now
Support our charity
Donate to enhance the health and welfare of people, animals and the planet.