Reports have emerged that the new Government is considering ripping up a number of its flagship childhood obesity strategy measures, including the successful Soft Drinks Industry Levy and plans to protect children from junk food marketing. Sustain's Children's Food Campaign responds.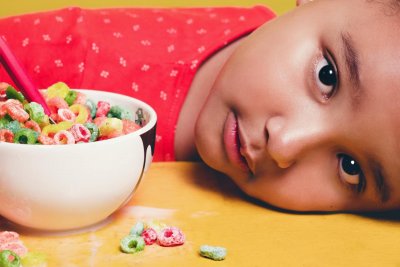 Sugar breakfast. Credit: Tiago Pereira | Pexels
In response to reports in The Guardian that the Government may be poised to rip up several measures designed to protect children's health and prevent diet related diseases:
Barbara Crowther from the Children's Food Campaign said:
"It is deeply alarming that the new Government is seriously considering scrapping evidence-based, flagship Conservative policies that were introduced to improve children's health and have strong support from the public. Over 2,000 school breakfast clubs, school holiday programmes feeding a million children, and primary school PE and sports equipment have been funded as a result of the £300 million raised each year by the successful Soft Drinks Industry Levy. The levy has already removed 48 million kilos of sugar from the nation's diets through reformulation, but didn't have a negative impact on business. Soft drinks retail sales grew a further 5.6% in 2021 to £3.39 billion. Why would the Government waste time and resources unpicking a programme that is working well, when our health system, children and schools are so urgently in need of the funds and access to healthy food at this time of national crisis?"
Ben Reynolds, Deputy Chief Executive of Sustain said:
"It should be easy for everyone to eat healthily, especially children. It isn't. The measures in the Government's obesity strategies, which have been backed by successive Prime Ministers, were designed not just to improve our health but to save the country millions in lost revenue and avoidable healthcare costs. Can we really afford to scrap them?

"The obesity measures were designed to make it easier for businesses to do the right thing, ensuring they wouldn't lose out to cynical competitors content to profit from making customers ill. U-turning on them now will undermine the hard work of progressive businesses, and waste millions of pounds they have invested in making their products and shopping environments healthier. We hope ministers will reconsider."
For interviews and further comment, please contact press@sustainweb.org or ring 020 3559 6777.
Support our campaign
Your donation will help us champion children's rights, parent power and government action to improve the food environment children grow up in.