Premier League footballer and food poverty campaigner Marcus Rashford calls on the nation to write to MPs in support of expanding free school meals, holiday support and Healthy Start vouchers to more children in lower income households.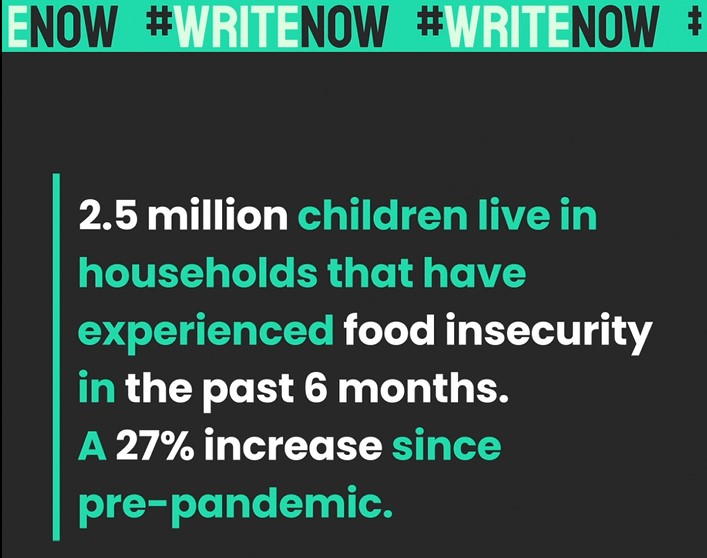 End Child Food Poverty
Sustain and the Children's Food Campaign are backing a new campaign led by Marcus Rashford to increase support for children living in food insecurity.
The footballer and food campaigner is calling on the public to #WriteNow to MPs in advance of the forthcoming Comprehensive Spending Review, and ask them to support the following measures:
Expansion of eligibility for free school meals for all children in households with income below £20,000 (at present the threshold for England and Wales is £7,400), and to ensure this includes children that are undocumented or living in households under the No Recourse to Public Funds (NRPF) immigration condition.
Extend eligibility for Healthy Start vouchers for pregnant women and families with small children to include all children aged 4 years old and under (currently 4 year olds are excluded), and all households with income below £20,000 before benefits, including undocumented children and those under NRPF immigration conditions as above.
Long term funding for school Holiday Activities and Food Programmes, with increased eligibility as for free school meals.
Join the campaign and #WRITENOW to your MP
The campaign is launched as new data from the Food Foundation reveals that 15% of households with children have experienced food insecurity in the past 6 months as economic impact of the pandemic deepens. Levels of food insecurity are currently 27% higher than before the start of the Covid-19 pandemic. The situation is also set to worsen as the Government plans to remove a £20 uplift in Universal Credit in October 2021, and many organisations including Sustain also calling on Government to #KeeptheLifeline and maintain the levels of support in light of continued evidence of growing food and income insecurity.
In launching his new campaign Marcus Rashford says:
"Whilst we've come a long way in the last 20 months, placing the issue of child food poverty at the forefront, devastatingly, the issue is getting worse not better.


The entire nation got behind the national team this Summer so let's put these figures in football terms:
You can fill 27 Wembley stadiums with the 2.5 million children that are struggling to know where their next meal might be coming from today.


What is it going to take for these children to be prioritised? Instead of removing support through social security, we should be focusing efforts on developing a sustainable long-term roadmap out of this child hunger pandemic."
Supporting Marcus Rashford's campaign, Barbara Crowther, Children's Food Campaign Co-ordinator says:
"As a new school year starts, the Government must be aware that over a million children living in poverty are not even eligible for free school meals. Every MP has children in their own constituencies who are missing out, and we need those MPs to speak up for them. Our vision is for a universal healthy school food offer to all children - just as Scotland are now rolling out in primary schools. Expanding eligibility to all children in households under £20k income is the very least the Government ought to be considering in light of food insecurity evidence. We call on everyone to write to their MP, and tell the Government to put taxpayers' money where children's mouths are."
Take action!
Sustain annual conference - 8 December

Book now
Published 7 Sep 2021
Children's Food Campaign: Better food and food teaching for children in schools, and protection of children from junk food marketing are the aims of Sustain's high-profile Children's Food Campaign. We also want clear food labelling that can be understood by everyone, including children.
Event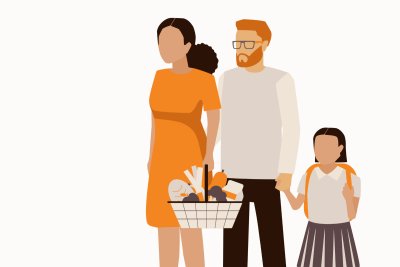 Sustain annual conference - 8 December
Support our campaign
Your donation will help us champion children's rights, parent power and government action to improve the food environment children grow up in.