IPPR report calls on Government to use tax system to promote healthier food
Slashing childhood obesity levels to 1980s levels could save the NHS and society £425 BILLION over children's lifetimes, according to the IPPR report, supported by Cancer Research UK, British Heart Foundation and Diabetes UK.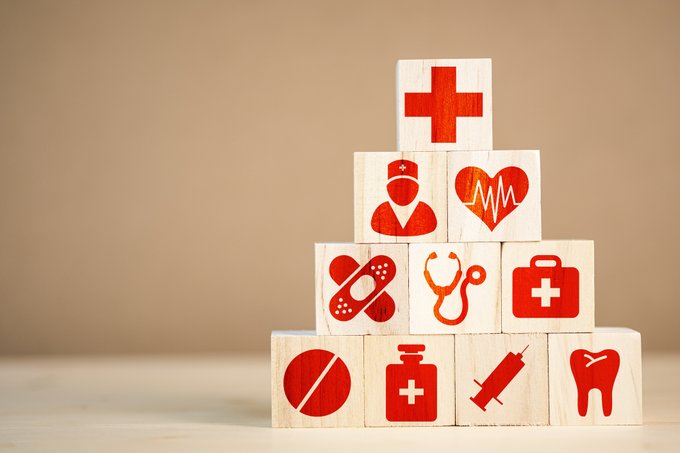 The new IPPR report reveals the scale of the opportunity for the economy and the health service if the government is successful in its drive to tackle childhood obesity. However, the think tank warns the government will need to go further than its current policies to make the progress needed.
The government has pledged to halve childhood obesity by 2030. New IPPR modelling estimates that doing so could save the NHS £37 billion and would be worth £202 billion to wider society over the lifetimes of the current generation of children in England. These savings would be due to reduced hospital admissions, improved productivity and increased workforce participation.
The IPPR report urges the government to set even more ambitious targets still. Reversing four decades of rising obesity rates in England and bringing them down to 1980s levels would double the benefit to the NHS and society - saving the NHS £66 billion and wider society £359 billion over the course of children's lifetimes.
While such gains might seem ambitious, the report argues it would be a return to levels of obesity seen just decades ago. While fewer than two per cent of children had obesity in the 1980s, today a fifth of children entering secondary school have obesity, according to the latest available data.
With sustained progress, these economic benefits to society and the health service would be repeated for subsequent generations of children, according to IPPR.
From a small step, to a giant leap
The report authors call on government to go beyond their 'first steps' and deliver a 'giant leap' forward in the nation's health, equivalent to progress on sanitation in Victorian England and childhood immunisation in the 20th century. To achieve this, a 'whole society' approach is needed to bring together businesses, the NHS, communities, local and national government in a collective effort to create a healthier country.
As part of this strategy, IPPR recommends the government swiftly delivers the policies it has already pledged, as well as delivering bold new policies, such as:
· A new non-essential food levy of eight per cent on unhealthy foods exceeding a set 'energy density'. Similar small taxes on unhealthy food in Mexico and Hungary have been successful in driving down consumption. It will also incentivise food producers to reformulate their products to be healthier.
· A healthy food subsidy scheme worth £21 per week, for all children on free school meals, redeemable for any essential foods – recognising the inequality at the heart of the obesity crisis. This would cost around £1.5 billion a year and be funded by the non-essential food levy.
The rise of long-term, chronic conditions – often caused by factors like obesity, mental ill-health, smoking or alcohol use - have caused life expectancy to stall in the 21st century. If the government's anti-obesity drive succeeds, it would have a major impact on reversing this trend, according to IPPR.
Drastically improving childhood health will also help secure the sustainability of the NHS by reducing the prevalence of deadly conditions like cancer, heart disease and diabetes. It would also deliver a massive economic bonus and the most substantial advance in the nation's health in decades, according to the report.
Chris Askew, Chief Executive of Diabetes UK, which is a member of Sustain and the Children's Food Campaign, said:
"The last few months have truly shone a light on the devastating impact obesity can have on our health. Yet, as this report highlights, our children's wellbeing is suffering and recent government announcements, while welcomed, must go further if we're to change this.

Obesity accounts for up to 85% of the risk of type 2 diabetes - a serious condition with life threatening complications, that is more severe the younger you develop it.

There is hope, and this does not have to be our reality. We believe the UK has the opportunity to make another 'giant leap' forward, but it is integral that we shift to a preventative approach across society, and not put the blame and responsibility on the individual. The government must be ambitious and bring together all parties, only then we can begin to shape a society where our children's health is put first."
Dean Hochlaf, IPPR Researcher, said:
"The government's obesity strategy launched in July is an important starting point for tackling childhood obesity and showed that there is appetite for action, however they need to go further.

"Poor health is often a product of poverty and deprivation. This is why IPPR is calling for a new healthy food subsidy scheme for the most vulnerable children, to ensure every child can enjoy a healthy meal."
Dame Sally Davies, Former Chief Medical Officer and member of the IPPR Better Health and Care Programme advisory board, said:
"Children are our future and they have a right to health, and health in turn gives our nation a stronger economy. This report exposes the problems in our children's health, effectively makes the return on investment case for taking action and, then offers the remedies. Now we need to move to action."
For more information:
Read the full IPPR report "The Whole Society Approach: Making a Giant Leap on Children's Health"
Read the Children's Food Campaign response to the new Government obesity strategy launched in July 2020.
---
26/08/2020
Children's Food Campaign
SHARE
---
Children's Food Campaign: Better food and food teaching for children in schools, and protection of children from junk food marketing are the aims of Sustain's high-profile Children's Food Campaign. We also want clear food labelling that can be understood by everyone, including children.