Sustain comments on Agriculture Bill details.
Whilst there is much to celebrate after years of campaigning to shift farm subsidies to better support environmental goods, the Agriculture Bill offers too little in terms of health or harmony. Read our updated comment.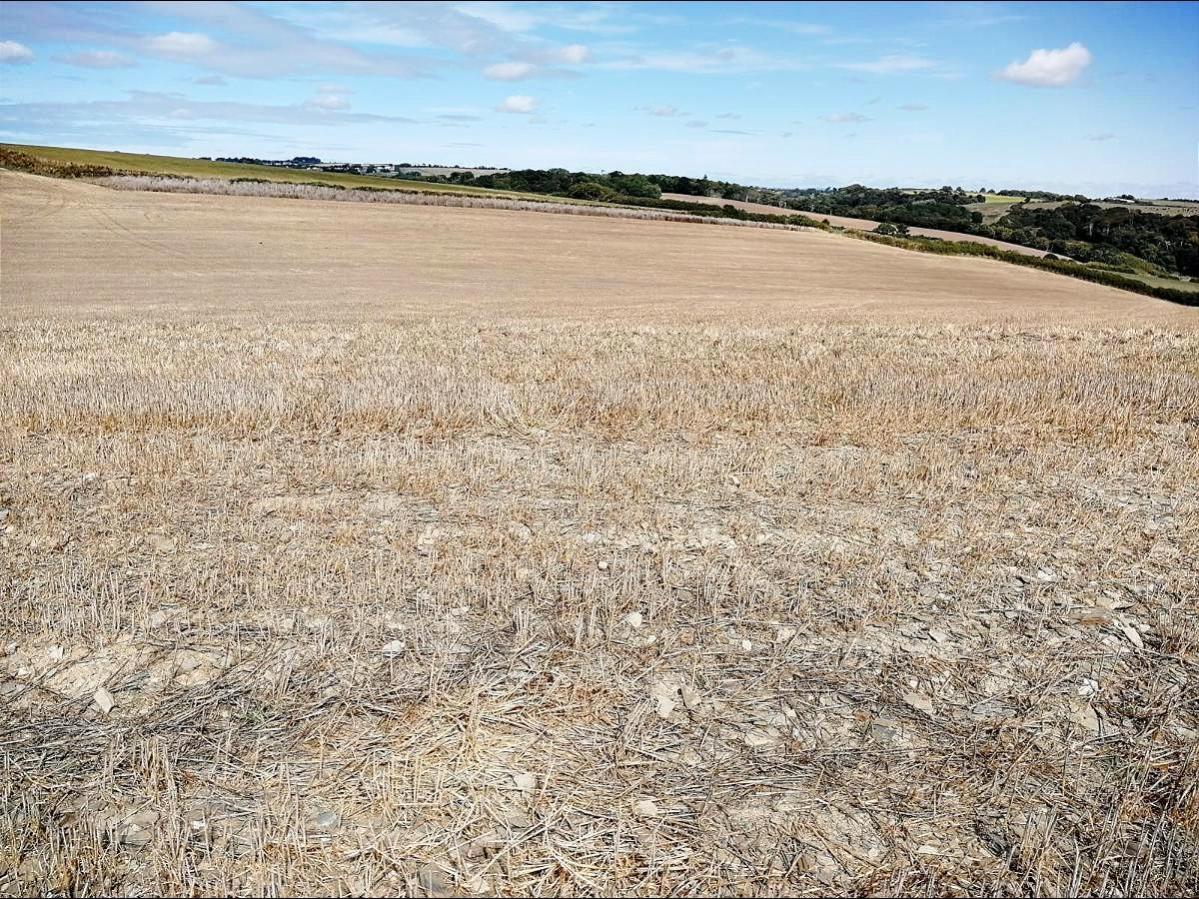 Vicki Hird, food and farming policy co-ordinator at Sustain said:
"There is much to welcome in the Agriculture Bill, such as the emphasis on allocating public money for public goods such as protecting the environment, supporting public access and protecting the health of animals. But given the title of the consultation was 'Health and Harmony', we're disappointed that Michael Gove didn't take the opportunity to link farm payments to public health and food – for example, targets to increase fruit and vegetable production or rewarding the farm systems that reduce the use of antibiotics or pesticides. We also lament the lack of legislative powers to set up much needed new training and advice resources for farmers.
"It is disappointing that the Bill fails to identify targets for public and productivity goals or the means to secure budget to deliver them beyond the initial phase."
"We welcome the proposed powers to tackle unfair dealing in the supply chain in response to considerable lobbying by our alliance and farmers. The Bill gives the Secretary of State powers to create more fair trading conditions between farmers/producers and organisations who buy their produce directly. If implemented for all sectors and in the whole supply chain this would fill the huge gap left by the Groceries Code Adjudicator and the current Code. Written contracts that limit after-the-fact dirty dealings are also to be welcomed – although we would like to see more explicit referencing of unfair practices and to have clear information about how these contracts will be enforced and by who.
Ultimately much will depend on a realistic budget after 2020, the final duties and accountability the Act confers on government and on the final EU and global trade deals. "
​​​​​​*********
The following is our first comment and a more detailed response to the details Defra published on the 11 September on the new Agriculture Bill.
Vicki Hird, farm Campaign Coordinator, Sustain, said: "There are welcome measures in this new agriculture bill. Paying farmers for public goods like air and water quality is much preferable to simply rewarding land ownership. However, we would have liked to see a much more explicit link to tackling public health challenges and creating a fit for purpose food system. It sounds like Michael Gove has missed the chance to create new powers to tackle unfair supply chains, bad trade policies or ensure workers are protected. We'll be calling for the bill to be amended."
Last night DEFRA issued a briefing on the Agriculture Bill to be published today. We will be looking at the detail of the Bill about to be pubished in the House of Commons by Michael Gove but here is our initial reaction to some of the details that emerged last night:.
Longer comment
On the new public goods approach to farm support
We support the new basis for supporting farmers in delivering public goods and welcome that it will be based on a farm plan approach. It makes clear, in policy, the fundamental link between the environment (and high animal welfare) and good food production.
We want to see public goods rewarded - including climate mitigation, nature and environmental enhancement - on a whole farm basis where possible, for instance via supporting farm systems like organic, pasture based farming and agroforestry. We need in-field biodiversity and environmental protection not only edge of field habitats protection and enhancement.
We have major concerns about whether the budget will be there to deliver the goods the nation will identify as vital. Will the Bill ensure the treasury must deliver the budget required? This also means knowing what the aims are and without targets it is hard to know what will be prioritised.
We also see a great need to include public health goals such as replacing antibiotic use with good husbandry and management supported by government. Why is there no mention of the huge link to healthy eating via a boost for fruit and vegetables on production and marketing? More public access will be crucial also and is a welcome element in the Bill.
We welcome efforts to make the scheme flexible and adaptable to local conditions and priorities which should ensure better outcomes as will funding for farmer collaboration on research.
But there is a huge issue of enforcement and lack of capacity in the environment agencies to oversee the changes and provide the advice, training and regulatory enforcement required. We need to boost the capacity of government agencies like Natural England and the Environment Agency and ensure a strong regulatory baseline via the Environment Bill.
We need to see some greater emphasis on providing affordable or free training, advice and guidance including farmer to farmer training.
The supply chain
We are pleased to see the detail of the fair dealing with agriculture producers section of the Bill which suggests considerable new powers, new codes and enforcement with powers to impose civil penalties. A broad coalition of groups have said consistently that we need far stronger regulation of the market so all sectors of farming can get a fair reward in the market place which is not the case currently. We need a new statutory codes of practice for all supply chains enforced by a regulator with powers to impose penalties and to liaise with the existing, limited, Groceries Code Adjudicator.
Efforts to deliver transparency and collecting data across the supply chain may be useful but lack detail and should not add undue burden and risk to farmers and growers. The setting up of sector producer organisations to boost marketing capacity will also help but again is not enough.
Smaller farms and farm diversity
We support an approach that helps smaller farmers to survive and thrive so the tapering of the farm payment reductions is welcome as is the emphasis on a whole farm plan. We need farm diversity for landscape, rural livelihoods and new entrants.
The delinking of farm support with a requirement to farm will be of concern if there is potential for abandonment or amalgamations of farms. There is a question of whether that is good value for money for the taxpayer and whether we may see lost food production capacity. An emphasis on sustainable diversification to produce new products or public goods would be preferable.
Ultimately the final deal with the EU and the potential future deals will be far more influential in farm survival so we need to see in the Bill a reference to the public goals and high standards being maintained whatever the final deals.
Workers
There is no commitment to help farm workers in England to have parity with Scotland and Wales through powers to introduce a joint negotiation board for workers. This leaves 140k English Farm workers out in the cold and some subject to on going unfair wages and treatment.
We can see nothing to suggest they will benefit from new skills development and training - this needs allocation of budget and resources – reflecting the new skills needed to deliver public goods alongside food.
Food production
There appears to be a risk food production may fall as farmers will not need to farm in the transition. They can take the money and do nothing. We could find ourselves importing more – to what standards? - instead of growing more of what we need (such as fruit and vegetables and plant and feed protein).
The public health element is weak overall as there is no target to specifically boost availability and consumption of healthy food such as fruit and vegetables although they benefit from the productivity measures and research grants.
We'd like to have seen specific measures for getting sustainable healthy local food into in public procurement like schools and hospitals and more emphasis on infrastructure needed to support shorter supply chains.
For contact call Vicki HIrd, Farm Campaign Coordinator 07903478249
---
12/09/2018
Food and Farming Policy
SHARE
---
Food and Farming Policy: Sustain encourages integration of sustainable food and farming into local, regional and national government policies.