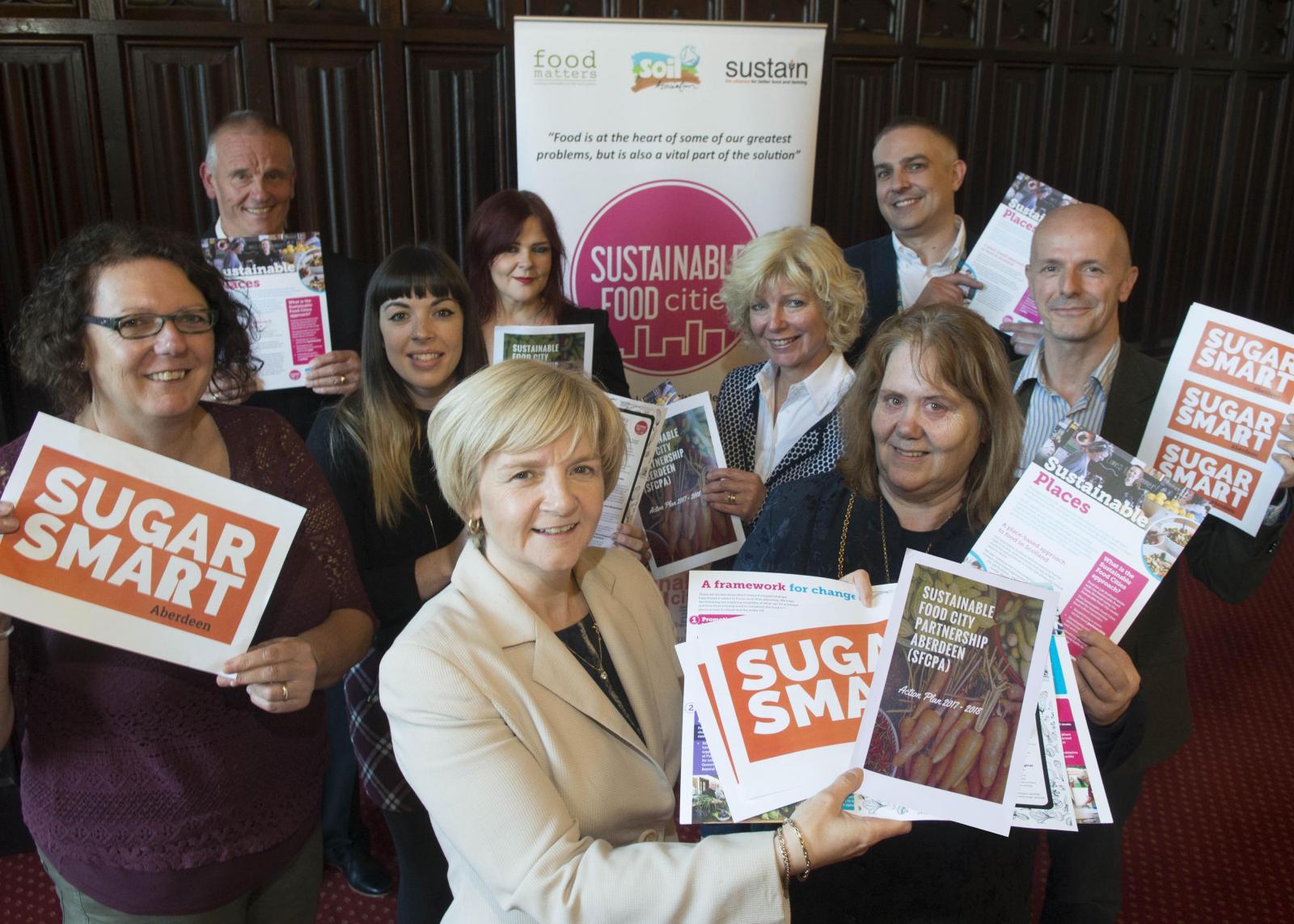 With Aberdeen and Glasgow joining the ranks of Brighton, Lewisham and others, there are now 10 city- and borough-wide campaigns who are up and running with local cross-sector activity on sugar reduction.
Glasgow launched their SUGAR SMART work with a series of popular community events over the summer holidays, focusing on reaching communities in North Glasgow, where obesity and type 2 diabetes are above the Scottish average. In spite of the sobering statistics, the SUGAR SMART Glasgow campaign, led by the North Glasgow Community Food Initiative, focuses on informative and fun ways to support local communities to make healthy changes in their lives.
Aberdeen launched its SUGAR SMART campaign on 1st September with support from healthcare, community and education sectors. Led by the Sustainable Food City Partnership Aberdeen, the campaign is working with a broad spectrum of businesses and organisations (including local schools, community centres, and work places) to change the local food environment and run community engagement work. These SUGAR SMART participating sectors will lead the way in supporting Aberdeen residents to lead healthier lives.
Is your city or locality planning SUGAR SMART actions and activities? Please register your interest and get involved via our SUGAR SMART website.
SUGAR SMART is run by Sustain and Jamie Oliver, and is the feature campaign of the UK's Sustainble Food Cities network until mid-2018.