The Children's Health Fund is one year old
The Children's Health Fund celebrated its first anniversary on Tuesday 11 October, after raising nearly £90,000 since launching in September 2015.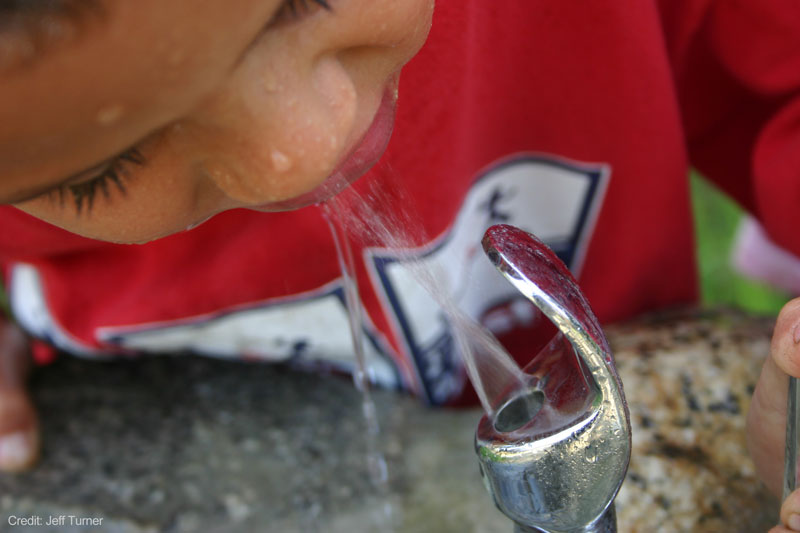 The Children's Health Fund has partnered with over 100 restaurants across the UK to raise much needed cash for projects addressing children's health and well-being. Restaurants adopt a 10p sugary drinks levy on soft drinks with added sugar and funds raised are distributed via grants, twice a year.
The celebration saw representatives of the food industry, sports clubs, community centres, local authorities and beneficiaries of the Fund gather to mark the anniversary. Since the Children's Health Fund was established by Sustain with the help of Jamie Oliver, grants totalling £50,000 have been dispersed to improve access to drinking water for around 80,000 children in settings such as parks, schools, youth centres, sports clubs and children's centres. A further £40,000 has been distributed via its discretionary strategic grant programme focussing on sugar reduction work.
Those gathered heard how increasing access to, and convenience of, free drinking water can nudge young people away from purchasing cans of sugar-sweetened beverages, often without them realising – "health by stealth," as Stephanie Wood, CEO of School Food Matters and Vice Chair of the Children's Health Fund Board, put it.
Attendees were treated to first-hand accounts of how grants from the Water Fountain Fund are making a difference to children's lives. Tom Kendall of Orange Box youth centre in Halifax showed a film of the centre's members talking about their new water dispensers and describing how their consumption of sugary drinks had reduced as a result: "I used to come here and automatically buy a drink," said 17-year-old Georgia, "and now I don't – I just use the water machine." Samantha Blake and Susan Hunter of the Newcastle Eagles Community Foundation described the 'Win with Water' reusable drinking bottles and educational campaign that their grant had funded across their network of junior basketball teams.
Professor Mike Rayner, Chair of the Children's Health Fund Board, said: "We've had an amazing first year and it's been great to have seen the impact that we have been able to make. We are looking forward to another successful year ahead, working with our existing and new partners to raise funds that continue improving children's health".
The next round of funding to be distributed will address 'holiday hunger', an issue faced by hundreds of thousands of children living in low-income families around the country. Holiday Food Fund grants are expected to be distributed in December of this year.
Sheep farmer. Credit: Cottonbro | Pexels
Published 14 Oct 2016
Children's Health Fund: Set up by Jamie Oliver and Sustain in August 2015, the aim is to get restaurants to volunteer to put a 10p levy on non-alcoholic soft drinks with added sugar. This money will be paid into the Children's Health Fund to support programmes and schemes aimed at improving children's health and food education.
Support our charity
Donate to enhance the health and welfare of people, animals and the planet.