The UK's Soft Drinks Industry Levy, introduced in 2018, has been associated with a 12% reduction in the the number of under-18s admitted to hospital for a tooth extraction due to tooth decay, in new research conducted by the University of Cambridge.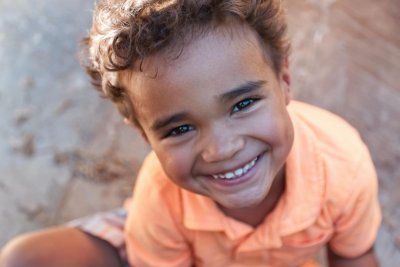 Boy smiling. Credit: Andrew Coop | Unsplash
In a study out today in BMJ Nutrition, Prevention & Health, researchers from the University of Cambridge have found that the UK's Soft Drinks Industry Levy (SDIL) may have prevented 5,638 child admissions for tooth decay to hospitals, equivalent to a 12% reduction. The researchers analysed hospital admissions for tooth extractions in children up to 18 years old in England, between January 2014 and February 2020.
They found that the largest reductions were in children aged 0-9, with no significant changes in admission rates for tooth decay in those aged 10-18. The research does not explain the variation in the age groups, which may be down to differences in deciduous compared to permanent teeth in younger and older children respectively, alongside improvements in oral hygiene as children age.
Dr Nina Rogers, Researcher at the MRC Epidemiology Unit, University of Cambridge said:
"This is an important finding given that children aged five to nine are the most likely to be admitted to hospital for tooth extractions under general anaesthesia."
Sugar-sweetened beverages (SSBs) make up a huge 30% of the added sugars consumed by children aged 1-3 years and more than 50% by late adolescence. As highlighted in the research, this has a serious impact on their health, as almost 90% of tooth extractions in young children are due to decay, and it also impacts educational opportunities, with around 60,000 missed school days every year.
Given the impact of such high excess sugar consumption, the World Health Organization has recommended that countries introduce or extend SSB taxes, with 85 countries currently following suit and introducing some type of SSB taxation.
Until now, there have been no studies looking at the link between the SDIL and dental health, but this new research adds to a growing base of evidence showing the impact of the levy. The SDIL has previously been associated with preventing over 5,000 cases of obesity in girls in Year Six in England. Alongside this, we have seen the total sugar sold through soft drinks fall by 34.3% between 2015 and 2020, and in the first year after implementation the average household bought 30g less sugar per week.
This is welcome news in Sugar Awareness Week, and provides more evidence for the need to extend the SDIL to other drinks which are currently exempt from the levy, and to expand levies to food categories that are high in sugar, as per our calls in the Recipe for Change campaign.
Read the full analysis in the BMJ here, and the University of Cambridge article here.
Support our campaign
Your donation will help us champion children's rights, parent power and government action to improve the food environment children grow up in.