EU votes to do away with unfair trading in the food supply chain
On 25 October the European Parliament voted for a new law to do away with unfair trading in the food supply chain.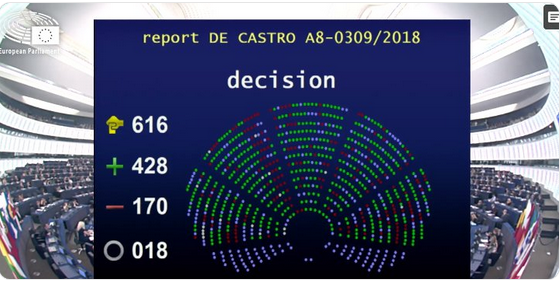 The proposals aim to deliver a fairer deal for farmers and producers and protect them from bullying by major supermarket chains, such as late payments and last minute cancellations of fresh produce. EU farmers say they receive on average 21% of the share of the value of agricultural products while 28% goes to processors and 51% to retailers.
Earlier this year Sustain criticised the decision by Michael Gove to not extend the remit of the Groceries Code Adjudicator to cover primary producers. However, we were pleased to note that the new Agriculture Bill gives the Government new powers to help farmers with new 'fair dealing measures'.
Sustain's Food and Farming Co-ordinator Vicki Hird said: "This is welcome news that the EU Parliament is keen to protect farmers and producers from the sharp practices of retailers. These are the kind of measures we need to see implemented here in the UK, regardless of our future trading deal with the EU.
"We were pleased to see new powers to protect producers in the Government's recent Agriculture Bill. However, we would like to see the Bill go further and apply this to all sectors and cover all supply chains. We welcome moves to shed more light on supply chains with increased data collection, but this needs to be carefully manged so it doesn't add undue burden and risk to farmers and growers.
"The setting up of sector producer organisations to boost marketing capacity will also help but again is not enough."
If you would like to support Sustain's efforts to boost the protections for farmers, growers and producers, please write to your MP by clicking here.
---
06/11/2018
Sustain
SHARE
---
Sustain: Sustain: The alliance for better food and farming advocates food and agriculture policies and practices that enhance the health and welfare of people and animals, improve the working and living environment, enrich society and culture and promote equity.