European citizens overwhelmingly support public sector food standards, reveals Buy Better Food Poll
A public poll conducted by Buy Better Food, a coalition of civil society organisations, has revealed that citizens across Europe want healthy meals to be guaranteed in public canteens, and for taxpayers money to be invested in sustainable food that supports small-scale farmers.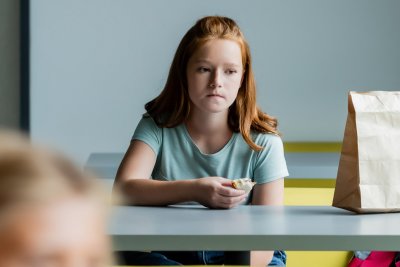 Girl with sandwhich sits alone in school canteen . Credit: LightField Studios | Shutterstock
The survey, which sampled over 3,000 respondents representing a broad cross-section of society across five countries in Europe, provides valuable insights into public sentiment regarding food standards and procurement practices. The key findings of the poll are:
93% of respondents agreed that food served in public canteens (like schools and hospitals) should be guaranteed to be healthy
88% of respondents agreed that guaranteeing healthy and sustainable food in public canteens is a good investment of public money
An overwhelming 82% of participants agreed that public sector food should play a role in addressing the climate and nature emergency
75% agreed that public canteens should be required to buy ingredients from small scale farmers where possible
The Buy Better Food coalition has welcomed the strong mandate from European citizens for improved public sector food, and in particular for standards to guarantee that good food is available for all. In September, the European Commission is set to release a new legislative framework for public sector food as part of the EU Farm to Fork Strategy, and Buy Better Food is urging the Commission to establish clear and ambitious minimum targets for all public sector food in the EU These targets include sourcing from small-scale farmers and ensuring that 20% of produce is organic.
Giorgia Dalla Libera Marchiori, the Campaign Coordinator for Buy Better Food, stated:
"These results are very positive. They demonstrate a clear consensus among European citizens for guaranteed high-standard food in public canteens and are a mandate for EU Commission action. We invite anyone who agrees to join us in supporting the Buy Better Food manifesto."
Ruth Westcott from Sustain, another member of the coalition, echoed these sentiments, saying:
"Good public sector food has numerous benefits, from improving the health and well-being of our most vulnerable citizens to supporting local economies and protecting the environment. When governments implement food standards, it works."
Buy Better Food is a coalition of civil society organisations dedicated to promoting good public sector procurement and advocating for sustainable, healthy, and high-quality food in schools, hospitals, and other public institutions. Committed to improving the well-being of citizens and the environment, the coalition works collaboratively with stakeholders to advance policies and practices that support small-scale farmers and ensure access to nutritious meals for all.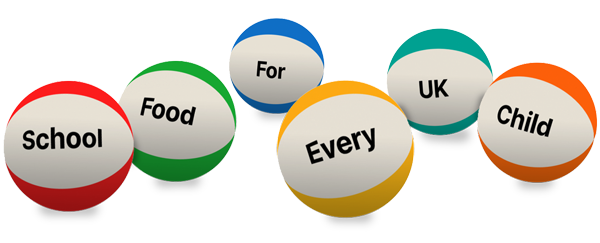 Ask your MP to end the school food postcode lottery now
Support our charity
Donate to enhance the health and welfare of people, animals and the planet.