Children's Food Campaign responds to Kellogg's announcement that it is reducing the levels of sugar and salt in breakfast cereals.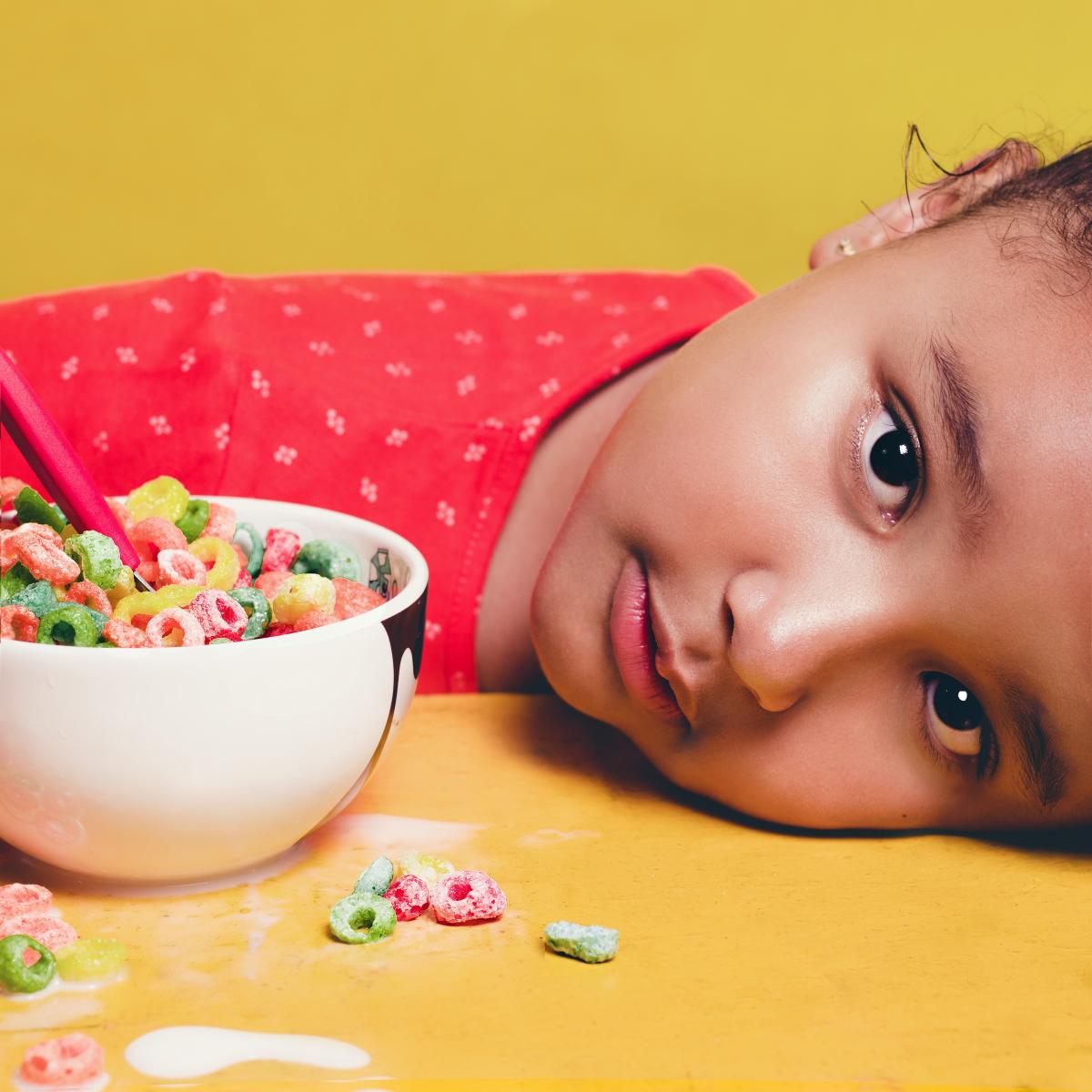 Credit: Tiago Pereira/Pexels
In response to an announcement that Kellogg's is to reduce the levels of sugar in breakfast cereals popular with children and young people, such as Krave, Children's Food Campaign co-ordinator Barbara Crowther says:
"We welcome Kellogg's taking a further step towards healthier food formulations, and especially products that are particularly appealing to children and young people, like Krave. However, it's not enough. Even with an 11% reduction in sugar, it still contains as much sugar as giving a child a small chocolate bar for breakfast, so is still not a healthy choice. 9 in 10 parents also tell us that the use of cartoon characters on food and drink packaging nudges their children to ask for more unhealthy foods, and we call on Kellogg's to build on the commitment announced today and follow the lead of several UK retailers to also remove these from their packaging."
The reduction announced by Kellogg's means that Krave will remain a product considered high in fat, salt and/or sugar (HFSS) under the current Nutrient Profile Model, and therefore is not allowed to be advertised to children. Kellogg's has committed to improving its kid's cereal range by removing 10 per cent of sugar and at least 20 per cent of salt making them all non-HFSS, but this will not be achieved for another 18 months, by the end of 2022.
Research with parents by Children's Food Campaign and Food Active has revealed the power of children's cartoon characters like Tony the Tiger on breakfast cereals in influencing chldren's preferences and behaviour. 9 in 10 parents agreed that child-friendly characters increase the level of pester power for those products, and 7 in 10 said the use of these characters on sugary or salty food products makes it harder for them to feed their children a healthy diet. Retailers including Tesco, Sainsbury's, Lidl and Asda have either removed child friendly characters from all their own label breakfast cereal, or committed to doing so. In February 2021, Asda also announced the removal of cartoon characters from their own-label confectionery range in order to help parents "make informed choices about their children's diets".
The measures were announced as part of Kellogg's new Wellbeing Manifesto. In another part of the manifesto, the company also announces plans to reduce the amount of packaging, removing 191 tonnes of cardboard and plastics from its packaging per year.
Barbara Crowther added:
Whilst we welcome the reduction in carbon this represents, the main climate and nature impacts of food production often lie in the use of land - cocoa, sugar and palm oil contained in products like Krave are all associated with deforestation and biodiversity loss, unless sourced through fully traceable and certified sustainable supply chains.
Note to editors:
According to published nutritional information, the milk chocolate versoin of Krave currently contains 28g of sugar per 100g, so an average 11% reduction means there is still over 25g of sugar per 100g. This means a typical bowl of cereal could still contain around a third of the maximum sugar intake recommended for a 7-10 year old child.
Full details of the Pester Power or Parent Power? research on use of child-friendly characters can be found here.
What we're fighting for 2023
Support our campaign
Your donation will help us champion children's rights, parent power and government action to improve the food environment children grow up in.