Marcus Rashford and Tom Kerridge call Full Time on child poverty
Marcus Rashford and Tom Kerridge have joined forces to launch Full Time, a new cookery campaign which aims to help families cooking affordable, healthy food and increase uptake of the Healthy Start scheme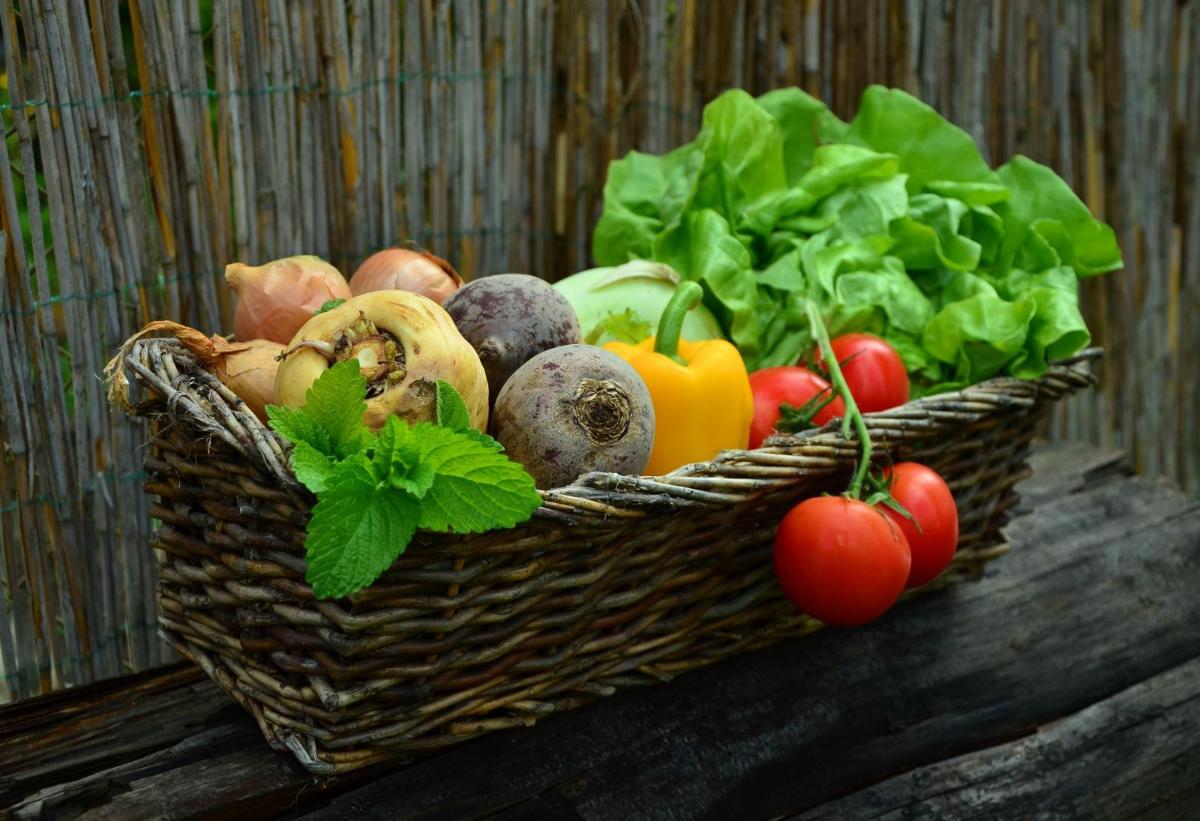 fresh food basket / Pixabay
In April, Healthy Start vouchers increased in value from £3.10 to £4.25. To help families make the most of this increase Marcus Rashford and Tom Kerridge have united to launch Full Time - 52 online recipes to give children and families the skills and confidence to cook healthy, affordable food. One recipe will be shared every Sunday for a year, including tortilla pizzas and chicken satay stir fry, with accompanying tutorial videos on Instagram and Facebook with Tom and Marcus themselves.
This follows the End Child Food Poverty team's successful campaign in October to encourage England, Wales and Northern Ireland to increase the voucher value in line with recommendations in part one of the National Food Strategy and to match Best Start in Scotland. Though the value may have increased, uptake remains low across the UK, sitting just above 50% in England and Northern Ireland. The Full Time recipes and videos and the updated information on the End Child Food Poverty website aims to reach new audiences and make cooking healthy food fun can help and reverse this downward trend in Healthy Start uptake and reduce stigma.
Cecily Spelling, Food Power Communications Coordinator at Sustain said:
It's great to see Tom Kerridge and Marcus Rashford throw their support behind the Healthy Start scheme, reaching new audiences and helping to reduce stigma. This work should not sit sit solely on the shoulders of a professional chef and footballer though. As a government scheme, governments have a responsibility to ensure as many families as possible are benefiting. To make that happen government should extend eligibility for the scheme and launch their own promotional campaign."
To build on and amplify the Full Time programme we would like governments to:
Extend the scheme to all pregnant women and children under the age of four in receipt of Universal Credit. Currently, the Healthy Start vouchers are available to pregnant women and children under the age of four in families in receipt of Universal Credit with a monthly take home of less than £408 per month. The National Food Strategy Part One suggests that a further 290,000 pregnant women and children under the age of four could benefit if the scheme was extended and this figure is likely to be even higher as a result of the pandemic.
Deliver a £5 million communications campaign to increase awareness and uptake. This could build on and amplify the Full Time campaign whilst also supporting local authorities, public health teams and local NHS trusts to promote the scheme in their areas and reach an even wider audience.
Full Time shines a light on Healthy Start, we now hope government can build on this platform to ensure even more families are able to benefit from the healthy food they deserve.
Support our work
Your donation will help communities identify ways to alleviate food poverty and increase access to healthy food.