Youth campaigners from Darwen get "hangry" about food poverty
On Saturday 25th May residents held a day of action in Darwen to raise awareness about food poverty and how it's affecting children.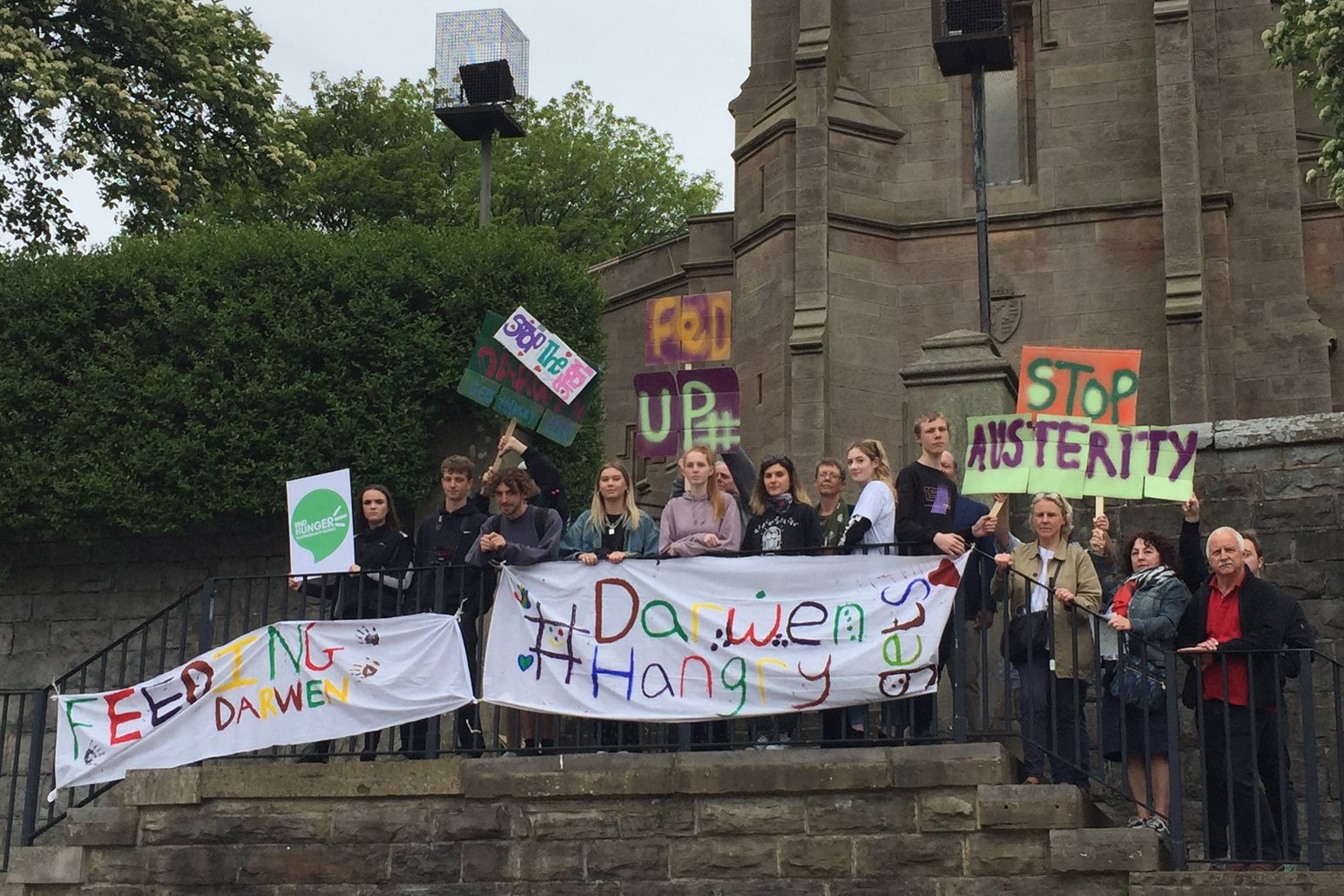 Ben Pearson
Over thirty people took part, including experts by experience from Blackburn with Darwen Food Alliance, local councillors, young activists and third sector organisations. The campaigners started at St Peters Church and walked to the office of Jake Berry MP, located in the town centre. The day was captured on film by Broden Salmon and will feature in the upcoming 'Edgelands' short film.
The #DarwenGetsHangry is a campaign led by young people as part of the Blackburn with Darwen Food Alliance, which is a collaboration between public sector and the third sector. It is led by the Council's Public Health Directorate and Together Lancashire, who encourage organisations responding to food poverty to work together to be more effective. As members of Food Power, a central part of their activites is empowering young people in Blackburn with Darwen to support the alliance and have strategic influence locally, regionally and nationally.

Ben Pearson, Food Power Empowerment Programme Officer, commented:
"What young people in Darwen have achieved so far is incredible. The day of action sent a powerful message to both local people and those in positions of power that children experiencing food poverty is something we should all be angry about. By involving those who have experienced it first hand, we're ensuring we tackle the issue in an informed way, with solutions coming from the grassroots."

Read more about the national Food Power programme and Sustain's work on food poverty.
Support our work
Your donation will help communities identify ways to alleviate food poverty.